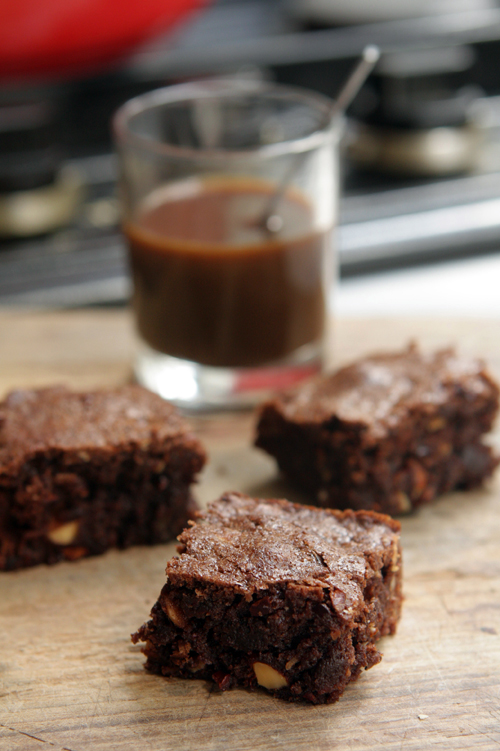 Where I grew up, we were neighbors with the Hepburn family. They were very nice people and were considered "walkers", those curious people who live in suburbia that walk, rather than drive everywhere. We used to see them walking all the time and we'd always give them a wave. And then, we'd hit the gas pedal and keep driving.
We didn't mingle much, and I didn't see the most famous member of their family since she lived down by the seashore. Perhaps it was a mixed blessing that she didn't live all that close because she was reputed to be a handful at the neighborhood meetings where she lived, and was said to be pretty sharp with a retort. But I don't deal in celebrity gossip and as they say in New England, "High fences make good neighbors", and we all kept to ourselves. Although word has it that she made excellent brownies, which I never got to sample from her oven, unfortunately.
Years later, when I went to chocolate school in Belgium, I asked why unsweetened chocolate, which we frequently use in recipes in America (especially brownies), wasn't easily available – or used – in Europe baking as well. And the folks at Callebaut Chocolate Academy didn't really know either but told me that almost most of what they made was for the American market.