My Paris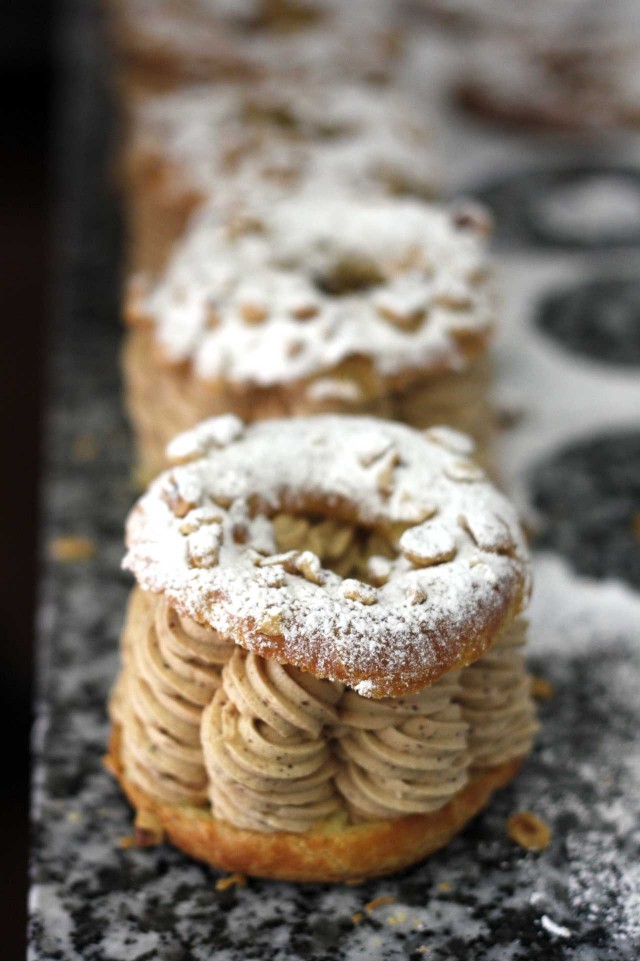 If you're coming to Paris, here are some of my favorite places to get something really good to eat. Most aren't fancy, but are places where you'll find a good mix of Parisians with a few visitors in the mix as well. Most of them are moderately priced, except where noted. This list is frequently updated so I often add places when I find new places readers will enjoy and delete those that I no longer find as interesting as I once did.
In Paris, it's always wise call ahead to make sure they're open and make a reservation. Restaurants in France like to know who's coming in that evening and unlike major cities in the U.S., you can usually get a table the same day or week, unless the restaurant is particularly well-known. If you can't make it, canceling your reservation is very much appreciated. Paris restaurants don't often update their websites nor do they reliably respond to email, so it's best to call or stop in to reserve a table. You can find the most up-to-date information about restaurants, including opening hours, and closures, on their Facebook pages. (Which are easier for restaurants in Paris to update than their websites.)
Some of the places I've written up elsewhere on the site and I've added links to where I've written more about them. You can also browse my Paris Restaurant archives to read through all the listings. Note that some restaurants are more notable for their atmosphere rather than the food; a few old Parisian bistros aren't temples of gastronomy, but are still fun to visit, so I included them.) Lastly, restaurants can change, even from one night to the next but I recommend these restaurants because I've had consistently good experiences at them, and hope that others do, too.
A La Biche au Bois
45, Av Ledru Rollin, tel: 01 43 43 34 38, (M: Gare de Lyon). Two blocks from the Gare de Lyon train station. Not fancy but a lot of fun, and great food. Order one of the fixed menus and save room for the cheese course. For starters, try to get through a gargantuan salade Perigordine, topped with a big chunk of foie gras. Many game dishes depending on the season. Closed weekends. (Read more about A La Biche au Bois.)
A La Petite Chaise
36, rue de Grenelle, tel: 01 42 22 13 35, (M: Bac or Sèvres-Bablyon) The oldest restaurant in Paris, classically-attired waiters bring food that is perfectly correct, but don't expect more, or any culinary curveballs. Open every day, including Sundays. (Read more about A La Petite Chaise.)
Astier
44, rue Jean-Pierre Timbaud, tel: 01 43 57 16 35, (M: Oberkampf) If you're looking for a well-loved bistro slightly off the beaten track, Astier is your place. Open every day and night, the reasonable fixed-priced menu ends with a massive cheese board presented after the meal – you won't walk away from Astier hungry! (Read more about Astier.)
Au Passage
1 bus, Passage Saint-Sébastian, tél: 01 73 20 23 23, (M: Saint-Sébastian – Froissart) This youthful restaurant and wine bar is located in a passage, which you might need a map to find. It's gone through a few incarnations of chefs, but the food is always fresh, interesting, and available in small plates (and a few larger ones), mostly meant for sharing. There's a focus on quality ingredients and the wine list has some treasures on there. The staff may be hectic and the service a little too-quick, but they're ernest and friendly if you have questions. I like the interesting salads which may combine cheeses, smoked fish, and crisp greens. For those who are hungry, the roasted lamb shoulder is enough to feed an entire table. (Website)
Bellota-Bellota
18, rue Jean-Nicot, tel: 01 53 59 96 96, (M: Invalides, or La Tour-Maubourg) Enjoyable tapas-style bar, more upscale than anything in Spain, with fabulous hams from wild acorn-fed pigs. For dessert, stop down the street at Secco bakery for an almond-scented financier.
Bistrot Paul Bert
18, rue Paul Bert, tel: 01 43 72 24 01, (M: Faidberbe-Chaligny) Although you won't be the only one in the dining room who's discovered this gem, it still gets high marks for its sensible wine list and spot-on versions of French bistro food. The famed steak-frites can only be ordered rare, and the desserts rank right up there with the best pâtissieres in Paris. Reasonable three-course menus are scribbled on a blackboard. Their sister restaurant down the street, Le 6 Paul Bert, is one of my favorite places to dine in Paris.
Breizh Cafe
109, rue Vieille du Temple, tel: 01 42 72 13 77, (M: St. Paul or St. Sébastian Froissart) Terrific crêpes and buckwheat galettes, right in the middle of the bustling Marais. Using organic buckwheat and Bordier butter, wash your meal down with sparkling apple cider or lait ribot – Breton buttermilk. I start with an amuse-bouche buckwheat galette, rolled up with seaweed butter. Then end with a buckwheat galette with buckwheat ice cream and buckwheat honey, which is one of my favorite desserts in Paris. (Read more about Breizh Café.)
Chameleon
70, rue René Boulanger, tel: 01 42 08 99 41, (M: République, Strasbourg-Saint Denis or Jacques Bonsergent). This friendly restaurant is located on a side street near the less-touristy area near Place de la République. The menu changes daily, hence the name, and features whatever is fresh and seasonal. I am particularly fond of the Plume Ibérique when it's on the menu, a meltingly tender piece of Spanish pork that's sautéed perfectly, with a crisp exterior. Onglet (hangar steak) might be served with braised root vegetables, Utah Beach oysters are offered when in season, and an Asian-inspired pork belly, caramelized with honey, soy sauce, and nori, further showcase the chef's talents. For dessert, best to go with the cheese course, which varies depending on what's best…and ripest. (Note that a new chef has taken over in the fall of 2015 and I haven't been back. Will update after my next visit.)
Chardenoux
1, rue Jules Vallès, tel: 01 43 71 49 52, (M: Faidherbe-Chaligny) Chef Cyril Lignac took over this Parisian address and revamped the dining room and the menu. The menu feature updated French classics, and the desserts are particular standouts. Open every day of the week. Across the street is the excellent bakery, La Pâtisserie, which makes some of the desserts and breads for the restaurant.
Chartier
7, rue du Faubourg Montmarte, tel: 01 47 70 86 29, (M: Grands Boulevards) Folks come here for the value-priced meals rather than for fine dining. So if you stick to standards like roast chicken, frisée salad, and buttered radishes, you'll be – well, um…okay. Just keep expectations low and enjoy the surroundings and brusque servers. The fabulous dining room is justifiably famous and it's not uncommon to be seated at a table with other diners. No reservations but the line moves quickly. (Read more about Chartier.)
Chez Denise
5, Rue Prouvaires, tel: 01 42 36 21 82, (M: Les Halles or Châtelet) For those looking for a taste of "old Paris," it's hard to get any closer to the experience than at Chez Denise, also known as La Tour de Montlhéry. Open until 5am (but closed on Saturday and Sunday), you can eat at all hours in the manner of the long-gone marketplace, where butchers and others would pull up for dinner in the early morning hours, enjoying a glass of wine with their steak-frites. Large portions are a feature, as are close tables covered with red checkered tablecloths, and no-nonsense (but friendly) service. Long-braised French classics are on offer, foie gras, escargots, and casks of house red wine, resting on the bar – which are a good bet by the carafe.
Chez Dumonet
117, rue du Cherche-Midi, tel: 01 45 48 52 40, (M: Duroc or Falguière) Reliably good French bistro food, a genre that is increasing difficult to find in Paris. Friendly service and enormous portions (some of the dishes are available in half-sizes), the Grand Marnier dessert soufflé is a must, and the duck confit is among the best in Paris. Not a "budget" bistro, but the quality of the food merits the prices. (Read more about Chez Dumonet.)
Chez Michel
10, rue Belzunce, tel: 01 44 53 06 20, (M: Gare de Nord). During the winter, there's a chalkboard with "hunters specials", which features superbly fresh game. On my last visit, I had a mound of tiny scallops piled up in their shells, drizzles with luscious Brittany butter and herbs, then a succulent wild pigeon with foie gras, ending with an unfortunate chocolate soufflé with little flavor. Now I never leave without ending a meal with a classic Breton kouign aman which oozes and butter and caramel from every delectable crusty layer. Just a note that many items on the fixed price menu carry supplements, which have risen sharply upward in recent years. Reservations essential.
Chez Omar
47, rue de Bretagne, tel: 01 42 72 36 26, (M: Filles du Calvaire) People are divided on Chez Omar, but the place has a lot going for it. It's open every day but doesn't take reservations, so you don't need to decide to go weeks in advance (although the disorganized line is rather taxing), and you can have North African couscous or a pretty fine steak-frites. Service can be chaotic, and you'll be surrounded by a big mix of people, from locals to out-of-towners. I stay away from the blasé first courses, saving room for the lovely pastries, which are from Bague de Kenza, a wonderful Algerian bakery in Paris. (Note: When presented with the large platter, you pay by how many you take.)
Chez Paul
13, rue de Charonne, tel: 01 47 00 34 57, (M: Ledru-Rollin) One of the good, true remaining bistros in Paris that serves well-made French food. I like their giant Côte de Boeuf (for 2) as well as the dandelion salad with crisp bacon and a poached egg on top. Duck confit, steak-frites, and a few seafood selections are offered, as well as entrées like oeufs mayonnaise and plates of good charcuterie. The food is rustic, as is the atmosphere, but it's a popular place with French diners, especially on Sundays when many other places are closed.
Cuisine de Bar
8, rue Cherche-Midi, tel: 01 45 48 45 69, (M: Sevres-Babylon) and 38, rue de Debelleyme, tel: 01 44 61 83 40, (M: Filles du Calvaire) Open-faced tartines, or sandwiches, served on pain Poîlane, the famed bakery next door. I am addicted to the sardines and olive oil with crushed salt as well as the sliced chicken with garlic mayonnaise and capers. If the French had come up with the sushi-bar, it would be like this. No reservations. (Read more about Cuisine de Bar.)
Da Rosa
62, rue de Seine, tel: 01 40 51 00 09, (M: Mabillon or Odeon) and 7, rue Rouget d l'Île (1st) A favorite place to sit and have a lunch or dinner, grazing on the best Spanish hams, simple salads, and the best olives and wines from France, Italy, and Spain. Be sure to pick up a bag of Pimandes and chocolate-covered sauternes-soaked raisins, too.
Ellsworth
34, rue de Richelieu, tel: 01 42 60 59 66, (M: Palais-Royal, Pyramides) Excellent contemporary cooking with well-sourced and market-based ingredients. From the team that created the popular Verjus restaurant, reserve in advance at this popular restaurant. The casual, friendly vibe makes it a great place for lunch or dinner.
Itineraires
5, rue de Pointoise, tel: 01 46 33 60 11, (M: Maubert Mutualité) Very good contemporary French cuisine in a relaxed, modern Left Bank setting. Chef Sylvain Sendra presents reinterpretations, like carpaccio of aged beef with caper emulsion and onion tart with mushrooms splayed across the top. The young dining room staff is friendly and helpful, and the sommelier will guide you through the wine list, which includes some curiosities. This restaurant has a Michelin star and offers multi-course tasting menus, or à la carte.
La Buvette
67, rue Saint-Maur, tel: 09 83 56 94 11, (M: Saint-Ambroise) This teensy wine bar serves a small menu of charcuterie, cheese, and a couple of other small plates. What the place lacks in space, it makes up for in charm and an amazing, and well-edited, selection of wines. Because of the size, it can get rather busy during peak hours and it's more of a place to grab a glass and a snack rather than make an evening of.
La Rotisserie du Beaujolais
19, quai de la Tournelle, tel: 01 43 54 17 47, (M: Sully Morland or Cardinale Lemoine) Spit-roasted meats spin continuously, at this Seine-side restaurant. Roasted game and chicken are good bets. Open Sunday.
La Regalade
106, rue Saint-Honoré, tel: 01 42 21 92 40, (M: Louvre-Rivoli) This outpost of the other La Régalade (located out in the 14th) has good, reliable food, skillfully prepared. A pre-fixed menu hovers around €33 with supplements for special fare, such as various game dishes in season.
L'As du Fallafel
34, rue des Rosiers (M: St. Paul) closed Friday pm and Saturday. Join the crowd clamoring at the window while they prepare your fallafel with lightning-fast speed. Certainly a dive, and definitely popular. (I wish they would cook the fries more, though. Who wants soggy frites?) Fans of the fallafel might want to cross the river and hit Maoz, which makes a worthy (and dare I say better?) adversary.
Le Bambou
70, rue Baudricourt, tel: 01 45 70 91 75, (M: Tolbiac or Maison Blanche) A very good, bustling spot for Vietnamese food. Inexpensive and authentic, expect your find yourself jammed elbow-to-elbow with fellow diners. Closed Monday.
Le Bon Georges
45, rue Saint-Georges, tel: 01 48 78 40 30, (M: Saint-Georges) The classic bistro has been updated with well-sourced meats and vegetables and this now-popular neighborhood restaurant. Good steak tartare and steak frites are on the blackboard menu (note that they will only cook steaks rare and medium rare, as they feel that the quality of their meat it too good to cook it any more), but there are fish dishes (fish sourced from Terroirs d'Avenir) and sides of roasted vegetables. (Read more about Le Bon Georges.)
Le Garde Robe
41, rue de l'Arbre Sec, tel: 01 49 26 90 60, (M: Louvre-Rivoli) This wine bar serves 'natural' wines and the friendly staff is happy to help you with suggestions. Although it gets crowded at peak hours, if you snag a table, you can order board of charcuterie and cheeses to make a nice meal. (Read more about Le Garde Robe.)
Le Relais d'Entrecote
20, rue Saint-Benoît, tel: 01 45 49 16 00, (M: St. Germain des Pres) This busy restaurant just serves one thing: Entrecôte and French fries. There are no choices except how you want your meat cooked, which is sauced and served tableside. I've never had a bad time (or a bad meal) here and the place runs like an efficient clock. House red wine is always a good choice and the dessert lists features picture-perfect versions of some of the French classics. No reservations can mean a wait at busy times. If you don't mind dining early, arrive for the first seating (which is at 7pm).
Le Rubis
10, rue du Marche Saint-Honoré, (M: Tuilleries. Authentic Parisian wine bar and a great place for a rustic lunch or simple sandwich at the counter, washed down with a glass (or two) of wine. I like to stop in late afternoon for a sip or two, accompanied with a most generous plate of their good charcuterie. (Read more about Le Rubis.)
Le Square Guardette
24, rue Saint Ambroise, tel: 01 83 76 04 70, (M: St. Ambroise) Just off this scenic square, this corner restaurant serves truly market-fresh food, sourcing from the best purveyors in Paris. Don't expect everyday fare; the cooks here are very talented and the plates are a lot more refined and well-prepared than the comfy interior will lead you to expect. Friendly service and an engaging sommelier make this neighborhood place a favorite.
Le Timbre
3, rue Sainte Beuve, tel: 01 45 49 10 40, (M: Notre Dame-des-Champs) Compact restaurant serving excellent cuisine traditionnelle, using the freshest of ingredients. Delicious and charming. (Update: A new chef/owner has taken over in the fall of 2014 and I haven't been back, but hear it's still very good.)
Le Trumilou
84, quai de l'Hôtel de Ville, tel: 01 42 77 63 98, (M: Hôtel de Ville or Pont Marie) This hole-in-the-wall bistro serves well-made French classics without the fuss (or price) of other places. Classic French without any pretense. In season, you'll find game dishes. Open seven days a week.
Little Breizh
11, Rue Gregoire de Tours, tel: 01 43 54 60 74, (M: Mabillion or Odéon) This sweet crêperie makes great buckwheat galettes (crêpes), in a neighborhood where reasonable restaurants that use fresh ingredients are hard to come by. I stick with the classic complète with ham, cheese, and a sunny-side up in the center, then end with a dessert galette, with a scribble of bittersweet chocolate sauce or house-made salted butter caramel. (Note that buckwheat crêpes are called "galettes" in French, and if you want your dessert to include a buckwheat crêpe, do like I do, and ask for a galette instead of a standard flour crêpe.)
Ma Bourgogne
19, place des Vosges, tel: 01 42 78 44 64, (M: Bastille) Open for breakfast, lunch and dinner everyday, this is a fine spot to sit under the arches of the gorgeous Place des Vosges. Standard French fare (the fixed menu is your best bet), generous salads, and Berthillon ice cream. Some people note, however, that the service can be brusque and the food isn't all that outstanding. Still, it's a beautiful place to sit on a nice day and enjoy the scenery. No reservations or credit cards.
Pirouette
5, rue Mondétour, tel: 01 40 26 47 81, (M: Étienne Marcel) Tucked away in a nook near Les Halles, this contemporary restaurant has some of the best food in the city. Using the best ingredients and with friendly service, you'll find everything from wild mushrooms in season, to Basque cheeses and sparkling fresh fish, well-presented.
Saravanaa Bhavan
170, rue du Faubourg Saint Denis, tel: 01 40 05 01 01, (M: Gare du Nord) This Indian restaurant is completely vegetarian, making it a good choice for folks avoiding meat, or who want a change from having to be content with a salad at a bistro. The food is very good and the place is spotless.
Septime
80, rue de Charonne, tel: 01 43 67 38 29, (M: Charonne) By now, everyone has heard about the excellent, vaguely Nordic-inspired cuisine of Bertrand Grébaut and reservations are tough to come by. (Lunch is easier to get into.) Sparkling fresh ingredients presented with imagination, but with the focus on flavor. Excellent food. Note: Septime has a wine bar and seafood bar nearby as well. (Read more about Septime.)
Spring
6, rue Bailleul, tel: 01 45 96 05 72, (M: Louvre-Rivoli) A move to this larger, spiffier location meant an upgrade in the meals from the previous location, tucked away in the 9th. The fixed dinner menu allows you to taste a lot of various dishes using the freshest ingredients, which change daily, from the open kitchen of chef Daniel Rose. Lunch is less expensive but just as intriguing. Reservations a must. (Read more about Spring)
Verjus
52, rue Richelieu, tel: 01 42 97 54 40, (M: Bourse, Quartre-Septembre, or Pyramides) Inventive and outstanding cuisine by Braden Perkins that changes daily, and seasonally. Fixed menus feature a range of ingredients, techniques and cultures, which all come together in multi-course menus that will surprise and delight. There is a casual wine bar downstairs (no reservations) that serves light fare, great frites, and an intriguing selection of wines by the glass. (Read more about Verjus Wine Bar.)
West Country Girl
6, passage Saint Ambroise. tel: 01 47 00 72 54, (M: St Maur) You'll think you're lost in this small passage, but the warm welcome at this true Breton crêperie will made you realize you're in the right place. Well-made crêpes and buckwheat galettes, along with sparkling cider and oysters on the weekends, will transport you right to the Atlantic coast of France. (Read more about West Country Girl.)
You can find lots more suggestions and recommendations in my Paris Restaurant archives.
Some of my recommended Paris dining and travel guides:
For information and listings of my top places for chocolate in Paris, I've devoted an entire chapter to those listings including addresses and specialties in my book, The Great Book of Chocolate, and more of my favorite Paris guides are listed here.
My Paris Pastry App and E-Book
For those with smartphones, you can download my Paris Pastry app, filled with over 350 of my favorite addresses for pastries, chocolate, breads, hot chocolate, and ice cream all across the city. The app and e-book (which is also available for the Kindle) are packed with features, like location maps, color photos, opening hours, and tips on specialties to check out while you're there.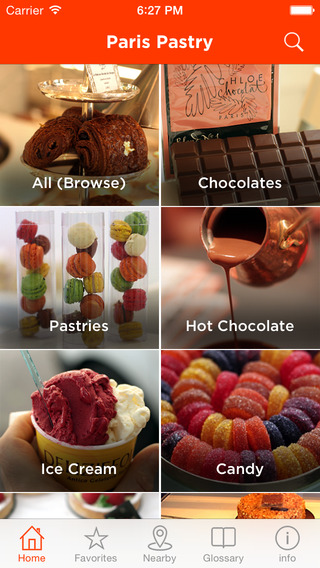 ---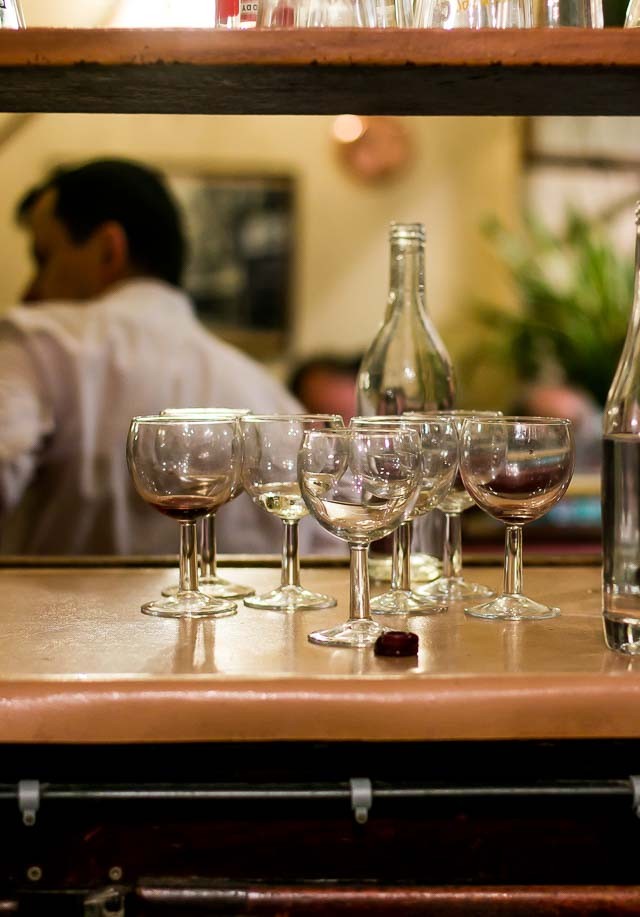 Dining Tips in Paris
Visiting and dining in Paris all boils down to one rule: How You Get Treated is Directly Proportional to the Way that you Behave and Present Yourself. Unlike other countries where the customer is king (or queen), and the waiters are at your service, waiters in France are there to bring you food, take your order, and help you select your wine, because that's their job. Consider dining out in Paris as if you are eating in someone's home, as a guest. They are there to make sure you have a good time and eat well, and you are there to be appreciative and be a good guest. Of course, if something is not to your liking, you can certainly say something (and waiters in Paris, like anywhere, are often overworks and – yes, can be abrupt), but realize that French restaurants are not like restaurants in America or elsewhere, and try to appreciate the more relaxed experience.
It's taken me a few years to get used to the fact that I can't run to the corner bakery for bread wearing sweatpants and flipflops, nor can I wolf down pastries on the métro without getting disapproving stares. So don't be afraid to dress a bit better than you would at home and to practice a few words of your high-school French. Believe me, even the feeblest attempt at a little French will take you much further than you can imagine in Paris.
Here are some tips and answers to many commonly asked questions:
Water and Wine
It's never required that you order a pricey bottle of water and almost every restaurant and café will give you a carafe d'eau (tap water). The only exceptions are fancy places where ordering bottled water is standard practice. If you want to order a bottle of water, ask for gazeuse (with gas) or plat (flat, without gas). Be sure to specify when you order. Ice is rarely given, although if you're lucky, you may get a cube. Asking for a lot of ice will generally means an extra cube.
Wine by the carafe is normally good and inexpensive in Paris. Unlike in the US, the wine in the carafe is usually of good quality, which is why many French people order carafes. Check the blackboard to see what the wine of the moment or month might be, which is usually a good value. When in doubt, ordering Côte du Rhône is reliably good red wine. For white wine, Sancerre is a good choice.
Ordering
If you order two appetizers, or a bowl of soup for a main course, the waiter may be taken aback. Don't take it as an insult; it's just not done in restaurants (it's something you could do in a café without raising eyebrows). Proper dining in France is taken seriously, but if you'd rather eat lightly, just explain to the waiter you've had so many delicious pastries that day, you need something lighter. That, my friends, they'll understand.
Meat and Fish
Ordering meat rare, or bleu means that you like nearly raw meat, hardly cooked, which is how many French people eat beef. Saignante is rare, à point (to the point) is medium-rare, and bien cuit or semelle (shoe leather) is well-done—or as we say in the restaurant business, "at your own risk". If you like your steak well-done, due to the high quality of the beef, a restaurant that specializes in beef may not allow you to order it that was so don't be surprised if they refuse to cook it that way.
Cuts of meat in France don't correspond to most cuts of meat in America (and elsewhere) due to different methods of butchering. And the varieties of fish available often aren't available in other countries and are called by their French name, naturally. Waiters sometimes know the translation – but not always – so if you're very concerned about which cut of meat is which (or which fish is which) when you dine out, you may want to get a French Menu Translation Guide.
Croissants
Oh-la-la! Everyone wants a buttery croissant in Paris – and why not? Just be sure to ask for a croissant au beurre, which is made with pure butter, rather than a croissant ordinaire, made with other fats. Pure-butter croissants are long and straight, whereas the ones made with other fats are usually very curved. Note that some bakeries do not actually make their croissants on the premises (mon dieu!) – butter or otherwise; they buy the pre-formed croissants and bake them in their ovens. A very good bakery will make them from scratch. And, of course, those are always worth seeking out.
Lunch and Dinner Hours
Many folks want to dine in non-touristed restaurants, surrounded by "locals". If you want to eat amongst Parisians, opt for the later seating. Few in Paris eat dinner before 8pm and most will reserve at table for later than that, especially on weekends. Some of the more popular restaurants in Paris now have early seatings to accommodate out-of-towners, and it's often easier to obtain reservations for the earlier seatings as locals prefer to dine later. If you get seated in what some refer to as the "English section," don't assume that they are putting you in Siberia. Sometimes restaurants have one waiter who speaks English, so they will group non-French speaking diners there. If you prefer to be seated at a certain table when you go to a restaurant, you can certainly request that one.
Lunch starts in most restaurants at noon or 12:30, and places start filling up at 1pm. Tip: If you go to a café and just want coffee, don't sit at tables set up with silverware and glasses, especially at mealtime or right before. Those tables are for diners.
Waiters
Don't assume your waiter is rude just because he doesn't introduce himself by name and tell you his life story and rush over to refill your water after each sip. Unlike American restaurants with large staffs, restaurants in Paris often only have one or two people serving an entire dining room with no busboys. They are really busy! And when they have to deal with English speakers or people figuring out menus, that slows down their entire process. Don't think they're necessarily impolite. Realize that dining in France is important so relax and enjoy your meal.
As mentioned, you are considered a guest in France when you go to a restaurant, not just a customer. So you should act like you're in someone's home, and being demanding or bossy won't get you very far. If you have a special request, asking nicely and apologizing is your best bet. It's not being obsequious, it's normal. Special requests and food allergies seem to be rare in France and they're simply not used to adjusting menus for special dietary preferences. But although it's not common, you can certainly ask.
Impoliteness
There is a perception the French are rude which is probably because you never come across anyone rude in America. In Paris, it's imperative to say 'Bonjour Madame/Monsieur' when entering a shop or restaurant, and 'Merci Madame/Monsieur' when leaving. There is an equally incorrect perception that Americans are impolite since they don't acknowledge the salesclerks in their shops, which is like being invited into someone's home and stepping inside without saying hello.
Bread and Butter
Only in fine dining rooms will you be given a bread plate. Normally you place your bread on the tabletop, not on your plate. Butter is rarely served with bread, but it's usually okay to ask for it. This may answer your question, "How do the French stay so thin?"
Ordering Mistakes
Once you place your order in a restaurant, I advise not making any changes, which disrupts the flow of things. For some reason, once that ticket is submitted to the kitchen, you're pretty much committed to what you've ordered. If you have food allergies or intolerances, make that known when you are ordering and ask the waiter for suggestions. Note that food allergies and intolerances are considered something recent to France (even though they've existed before), and some places are used to gluten-free and similar requests, and may try to accommodate. But don't expect them to be entirely familiar with your preference or intolerance.
At least once, you will order some unimaginable organ by mistake. When it happens to me I think of it as an instant French lesson. You will also probably get served a steak that's not cooked exactly the way you expect it, fish will be served with the head on and bones in (taking them out before cooking dries the fish out, they rightly say), and other foibles. If something is obviously wrong, like your ordered a rare steak in a nice restaurant and it comes out gray inside, or the soup or cheese is ice-cold, you should bring it to the attention of the waiter. In lower-priced restaurants and cafés, you should keep your expectations equally modest, though.
Talking vs. Shouting
Americans talk LOUDLY. If you don't believe it, watch cable television "news" for a few minutes. It's gotten so that restaurant reviews in the United States now include 'sound' ratings to denote the volume in restaurants. Many of us are used to speaking loudly, especially when we get into groups. If you've ever tried to have a peaceful dinner next to a table celebrating their annual office party, you know what I'm talking about. In Paris, people will modulate their voices so as not to disturb other diners; keeping your voice down will endear you to the locals much better.
Coffee
Except during the morning hours, each time you order café, you will be served a small cup of dark, espresso-like coffee. If you want coffee with milk, when ordering ask for a café crème, not after they bring it. You may get a funny look if you ask for a café au lait, which is coffee with milk served in a bowl, always at home, for breakfast. Café noisette is an espresso with a touch of milk.
No one will automatically bring milk with coffee. If you don't understand why, assume it's the same reason that McDonald's in the United States don't serve red wine. If you want milk with your coffee, you need to specify each time to each waiter in each restaurant. There's no master-file on how each visitor to France takes their coffee. (Although come to think of it, with the famous French bureaucracy and staggering paperwork, perhaps they'd be willing to take that on.)
Here's a list of my recommended places for drinking coffee in Paris.
Tips
After dining, you'll need to ask for the check when you want it, called 'l'addition'—it's considered very impolite to give a guest the check before they've asked for it. If you're pressed for time or having trouble getting the server's attention, in casual places, it's acceptable to go to the bar to pay.
Tips are always included in the amount shown on the check. In Paris, it's normal to round-up the check in restaurants, such as if the check is 19€, it's normal to leave 1€ or so extra if you get very good service, but never required. In general, it's acceptable to leave approximately 5% extra for very attentive service. But some Parisians get upset that Americans leave generous tips, rightfully fearing it will lead to future earnings expectations.
Relax!
If I could tell visitors to Paris one thing that'll improve their dining experience, it's to chill out. Yes, you might get some odd sausage instead of the soup you were expecting, or the steak may be cooked a bit more than you're used to. (And the tables will to too close together, the service may be pokey, and you'll have to ask at least twice for water.) But dining in France is not meant to be rushed and you don't travel to experience things to be like back home, do you? So take advantage of the leisurely service, inexpensive wine, and multiple courses and relax and enjoy yourself.
Smoking
As of January 1, 2008, all restaurants, bars, and cafés in France are non-smoking. Smoking is allowed only outdoors. Unfortunately a large number of Parisians smoke so if you go to a café or restaurant and dine outside, there will likely be smokers at nearby tables. If you have an aversion to smoke, you might want to eat inside.
Ventilation
Restaurants and cafés are often not well-ventilated, which locals seem to prefer. (If you open a window, someone will rush over to close it because of a perception that drafts are bad for you, even in the heat of summer.) Air-conditioning is still a rarity as well: even if advertised, don't expect the full-on blast of cold air you'd get elsewhere. If you are the type of person to get warm in unventilated places, dress in layers so you can remove a sweater or overshirt if it gets too warm for you.
Two Final Notes
One favorite travel tip is to scan your passport and store in a secure place online, such as in a cloud service. That way if you lose your passport, you can access a copy in case it's lost or stolen.
And lastly, while Paris is a relatively safe city, there is a certain amount of petty crime. When dining out, avoid putting handbags on seats or in booths next to you (some folks get their wallets lifted by diners who come in, sit down, the abruptly leave), and don't them unattended on the floor or hanging off your chair. If dining in an unfamiliar area at night, have the restaurant call you a taxi home or use a service like Uber or Le Cab. Avoid using your smartphone or other devices on public transit as they are too-often swiped from users and when in train stations, keep a close eye -and a hand! – on your personal belongings.
More of My Tips for Paris Travel: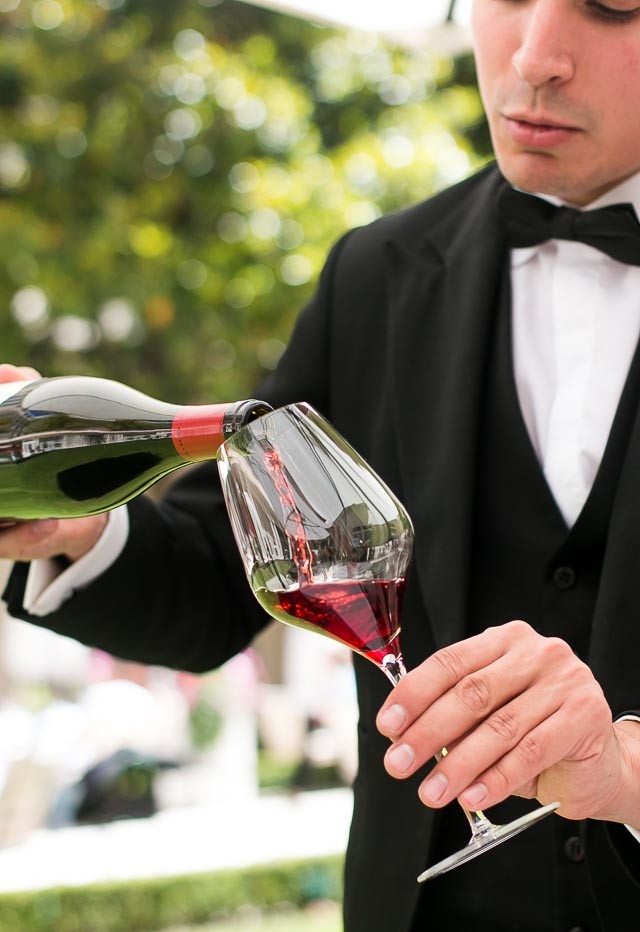 Helpful websites about Paris, most in English: