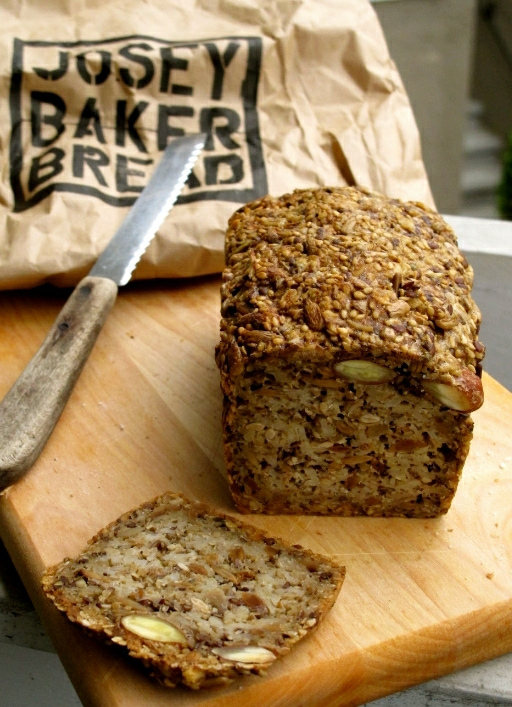 It gives me a little frowny face when people tell me that they can't find good bread in America. But I'm turnin' that frown upside down because the more I travel, the more good bread I see. And I love passing on the word because, really, everyone should have access to good bread – no matter where they are.
The San Francisco Bay Area has had a tradition of good bread for a while, from the golden loaves of airy Boudin San Francisco sourdough, to the earthy levain breads from Acme, Tartine, b. pâtisserie, Della Fattoria, and all the other bakeries that are pulling terrific loaves out of the oven daily, in the area.
People in San Francisco are obsessed with good bread, and good food – a tradition which I am happy to report is still in evidence from all the great meals I've been having on this trip. And like France, and many other countries, bakeries are important to the community. One bakery that is extra-special to me is The Mill, which I discovered on my last trip. And one that I was anxious to revisit on this one.