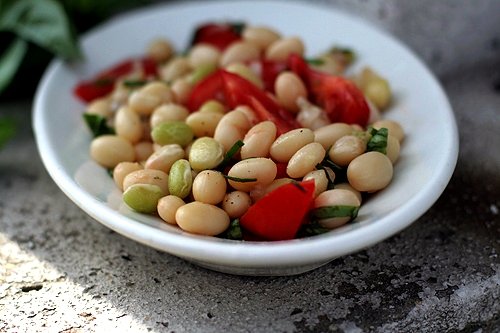 >
When I applied for my job at Chez Panisse, I'd just left a restaurant where the chef was, what we call in the business, a "screamer". That is, one of those chefs who flips out in the kitchen and yells indiscriminately.
Contrary to what television might lead you to think, this isn't a new, or even trendy, phenomenon. (The other type of chef that cooks dread are the "watchers", the less-telegenic chefs, who stand around and watch everyone else do all the work.)
The job I'd left was the only job that I ever dreaded going to since every day was pretty much a cauchemar (nightmare). So with a bit of trepidation, I asked Alice if she ever yelled, and she said, "Only if I see good food going bad. That makes me angry."
Fair enough—since I agreed.
Whenever I would see someone wasting something precious, like raspberries, or letting them go bad, I realized that those people likely had never navigated the thorny branches to see what goes into picking that pint of those berries. Or spent a few back-breaking hours hunched over in the scalding-hot sun, picking strawberries. So when people complain about the price of berries, I say, "Well, how much would you charge if you have to pick them?"