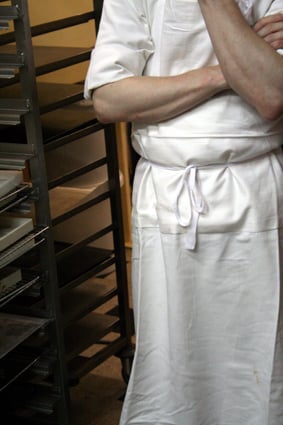 If you're thinking about becoming a professional cook, whether or not to go to school may be the ultimate question for you to ponder. There are some very good culinary schools, but in general, I think it's worth getting some experience either in a restaurant kitchen or bakery before you decide to invest a lot of money in education. Perhaps the work is far more challenging than expected, or the pay is going to be far (very far) lower than what you're making as, say, an anesthesiologist.
Should You Go To Cooking School?
Over the years, I've gotten number of inquiries for people thinking they're like to cook professionally. Perhaps much of the interest began when the 'celebrity chef' craze took hold in the 80's and people began thinking it was exciting to work in a restaurant kitchen. I know, since I was one of those people. I loved restaurant work (well, most of the time) and it can be lots of fun depending on where you are. I've had some of the most exciting times of my life working in restaurant kitchens, but it can also be a living hell.