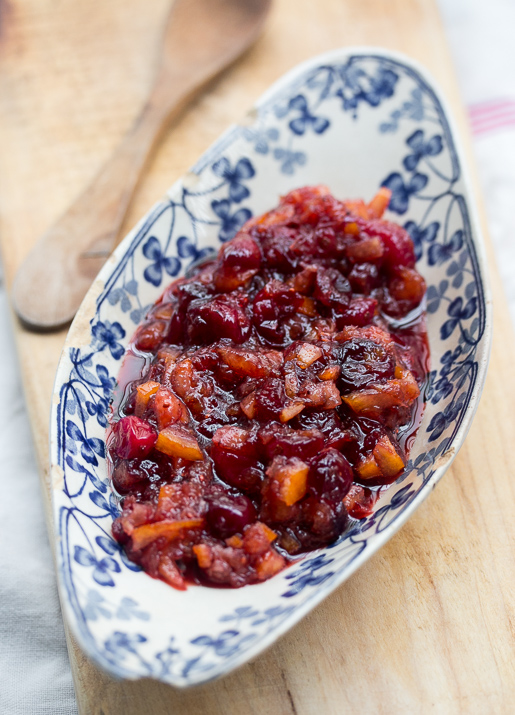 It's easy to forget about Thanksgiving in Paris. There are no bags of stuffing mix clogging the aisles in the supermarkets. If you asked a clerk where is the canned pumpkin, they would look at you like you were fou (crazy). And if you open the newspaper, you won't come across any sales on whole turkeys. In fact, it's quite the opposite; a friend saw a 5 kilo turkey, an 11 pound bird, at the market the other day for €68kg, or €340 ($424).
(Although I think if you spent over four hundred dollars on a turkey, you wouldn't forget it for a long, long time.)
I suggested that the turkey vendor perhaps forgot a comma because whole turkeys are, indeed, available in Paris, and they actually excellent since most are fermier, not the plump whoppers you see in the states. The only thing you have to be careful about is that one turkey might not be enough if you're feeding a large crowd, say, a group of over six people. Savvy Americans know to order a whole turkey in advance from their butcher and – get this: You can ask them to cook it for you. Yes, since the butchers usually have spits with roasting chickens on them, it's usually not a problem for them to slide a turkey on there. That's especially nice because most people in Paris just have one oven and it's hard to tie it up for the entire day with just a bird roasting in it when you've got so many other things to bake and cook off.