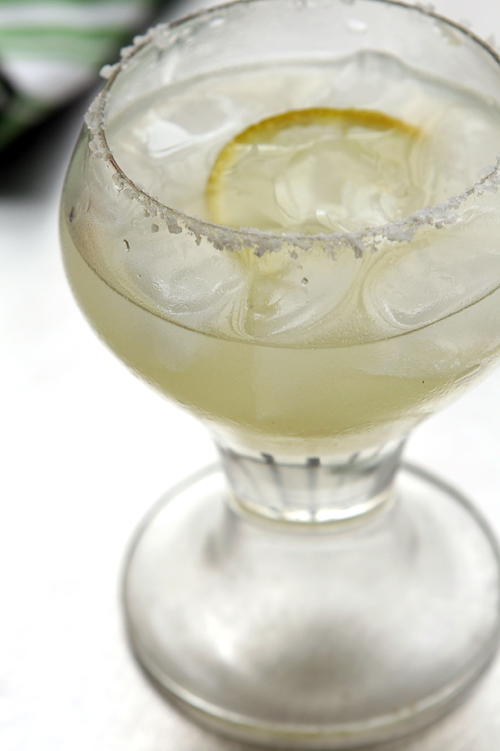 I know tequila fans like to have their say about what tequila is best for margaritas. But as I've learned with just about everything, the buck stops here. Ok, just kidding. (Actually, I'm happy to let it stop somewhere else.) But I was having drinks made by a well-known bartender a while back and a few people pointed out online that I wasn't drinking a margarita, which was a surprise to me because that's what the bartender told me it was. And one thing I've learned is never to argue with someone serving you drinks. Or food, for that matter. So I decided to let the buck stop with him – and if anyone wants to argue with a Parisian barman (or anyone in Paris, for that matter), you have bigger couilles than I.
(And if you fit that bill, please be in touch because I have a couple of other things that I could use some help with around here.)
I recently went to a tequila tasting of a top-quality tequilas made by a Frenchman who told me of his uphill battle in France was convincing people that tequila could be a liquor worthy of serious consideration. Helping to overcome that image, I went to a tequila tasting at the Mexican Cultural Institute in Paris where there were many varieties of tequilas to taste and compare. Unfortunately the downside of a tequila tasting is that you don't remember what you had, especially when the tasting is followed by an open bar. (Which might lead some to conclude that some of us aren't doing much to help the image of tequila.) But all the drinks were excellent – whatever you call them – and I'm more and more inclined to drink a little more tequila these days, namely in margaritas.