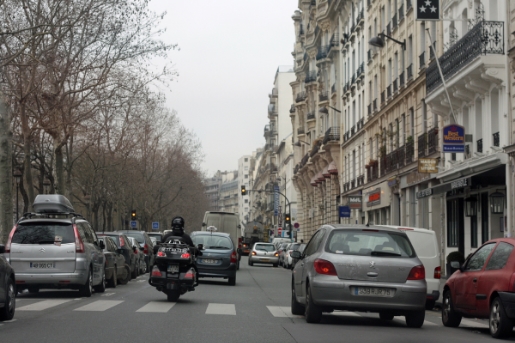 Here's a list of the various ways for visitors to get to and from the city of Paris from Charles de Gaulle Airport (CDG), where a majority of international flights arrive and depart from. (Note that this post was updated in 2015.) Some modes of transit listed also go to Orly airport, where many domestic flights leave and arrive from.
Charles de Gaulle airport (also called Roissy) is undergoing an envigorating renovation, so give yourself extra time to catch public transit and find your way around. Even though they've made the airport a bit easier to navigate, it's still confusing and things aren't always where you might think they'd logically be. On one trip, a group of us lugging our bags with followed the signs to the airport from the RER station—which led us to a solid brick wall. Ouch! And another time, leaving Paris three hours before our flight via the RER, the shuttle from the RER station near the airport, to the airport terminal, was closed and we were told to wait upstairs at street level for a bus – which never came. By the time we figured a shuttle wasn't ever coming, we found alternative transport – but ended up missing our flight. However taxis and surface transportation can get stuck in traffic, so nothing is absolutely certain.
Depending on traffic or where you are going or coming from in Paris, the trip can take anywhere from an absolute minimum of 30 minutes – to 1 hour or more. Because schedules, fares, and hours of service change frequently, I suggest you check the website of the mode of transit you prefer for the most up-to-date information. And give yourself plenty of extra time so you don't miss your flight.
Continue Reading Paris Airport Transfers: Charles de Gaulle/Roissy…