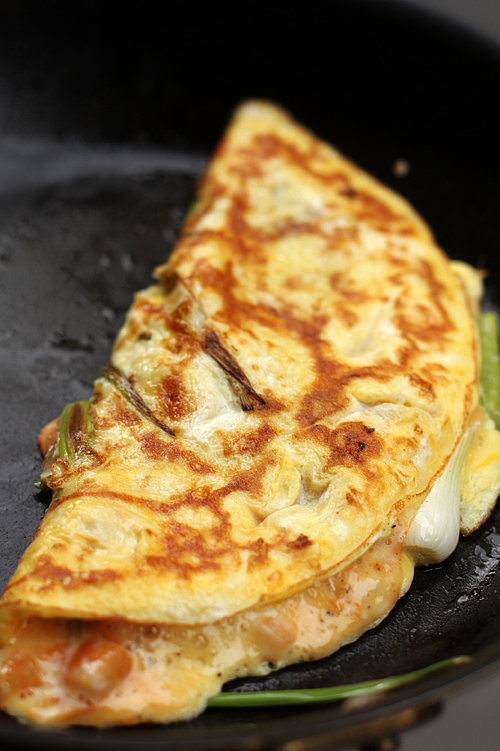 Here's a quick one, which is perfect because it's precisely the idea of Jaden Hair's book, The Steamy Kitchen's Healthy Asian Favorites
, which was just delivered to me (I saw a preview and wrote a quote for the book). It's full of pretty amazing ideas for quick Asian dishes that can be made with easily available ingredients – often ones you already have in your pantry. Honestly, I don't think I've ever gone from opening a package containing a cookbook, to making something from it, to eating it.
I'd made some kimchi a few weeks ago (there's a quick version in the book that is ready in fifteen minutes) and had some lovely French farm eggs on hand, so decided to whip myself up a kimchi omelet for a mid-morning snack. People in France don't normally eat their lovely eggs for breakfast, nor is kimchi a common pantry item, but like Jaden, I'm have a tendency to forge my own path.