2010 was a very big year for cookbooks. And when I say "big", I don't just mean there were plenty of great cookbooks published this year, but some of them were huge. Ready for Dessert tipped the baker's scale at over 3-pounds, and subsequent books that continued throughout the year tested the limits of my strength, such as Bon Appétit Desserts, which weighs in at a whopping 6-pounds.
But as they say, "Size doesn't matter" and I found myself attracted to a variety of cookbooks of all dimensions. Here are a few cookbooks, baking tomes, and food-related books that were released this year or that I featured on the site in 2010.
---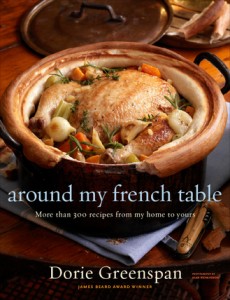 You'd never know that Dorie Greenspan only spends one-third of her time in Paris because after reading through this massive collection of three hundred fabulous recipes, she nails the city and the food, including stories and recipes from the restaurants, markets, and most endearingly, her stable of Parisian friends—which makes mine look like the unwashed masses. Her moist French Apple Cake was enjoyed from breakfast around here, and eating cake for breakfast probably isn't very French, but tant pis.