Tours
French Chocolate & Gastronomy Tour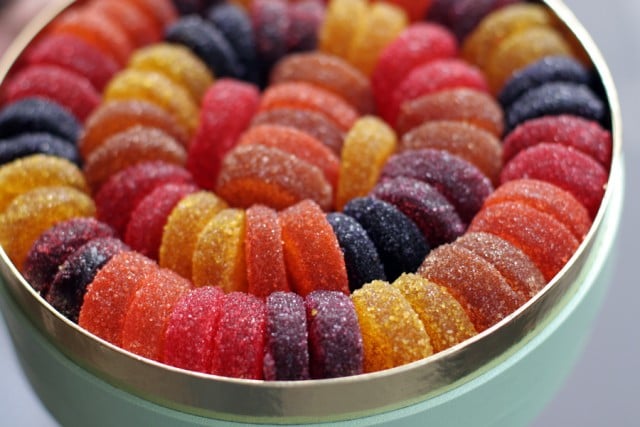 Due to other a variety of other commitments, I've discontinued leading my Paris tours. It was a great pleasure to meet so many wonderful people, taking them to visit my favorite French artisans, who truly are part of my family. They took great pride in what they do and were happy to share it with my guests over the years. I owe them all heartfelt thanks for being so welcoming, and thanks to all the guests who've come along on past tours as well.
Best, David
[Listed below are some tour companies I recommend, that do Paris culinary tours, if you're looking for day tours of Paris.]
---
Come to France's culinary capitals, Paris and Bordeaux, and taste the world's finest cheeses, breads, charcuterie, pastries, wines, and best of all, chocolates, with David Lebovitz, author of My Paris Kitchen and The Sweet Life in Paris.
Visit behind-the-scenes laboratories and production facilities that are not normally open to the public, and shops of master French chocolatiers and candy makers.
Private guided walking tours and chocolate tastings.
Cheese and wine tastings, plus samplings of charcuterie, pastries, and other French specialties with local experts.
A visit to an outdoor market and a French cooking class.
Lunches and dinners at authentic bistros, cafés, and restaurants.
Shopping at David's favorite food meccas.
And lots more!
Our itinerary changes with each trip so the schedule is subject to modification and will include a few tasty twists and turns. We'll start in Paris with a champagne welcome and a French meal (the first of many), as we prepare to spend our week together savoring the best of the city. From dark chocolate ganaches fresh out of the chocolatier's hand to salted butter caramels that will make you swoon, prepare yourself for an incredible tasting tour of the finest sweet spots in France.
Please note that I do not offer day-long or half-day tours of Paris, nor am I able to do private tours for groups or individuals. Companies you may wish to inquire regarding Paris culinary walks are La Cuisine and Paris by Mouth. For Paris cultural tours, I recommend Context Paris. If you are looking for a design tour, visit Navigate Paris.
---
"David is plugged in! If you love Paris, you must experience it with David. He celebrates Paris every day and when you are with him… so will you! The best street markets, most fragrant fromageries, and divine chocolates—I loved it all!" – San Francisco, California

"…we had a wonderful time and would do something like this again in a heartbeat!" – New York City
David Lebovitz accepts no responsibility for your own personal safety or that of your belongings, nor can he be held responsible or liable for any injury, loss, damage, or delay arising out of or in connection with any act, omission, neglect, accident, error or default. David Lebovitz cannot be held responsible for costs or other liabilities associated with any act of terrorism, war, accident, weather or any act of God. By engaging David Lebovitz, the client accepts these terms and the noted terms of the program cancellation penalties. It is highly recommended that all participants investigate and purchase travel insurance.