John-Charles Rochoux, Parisian Chocolatier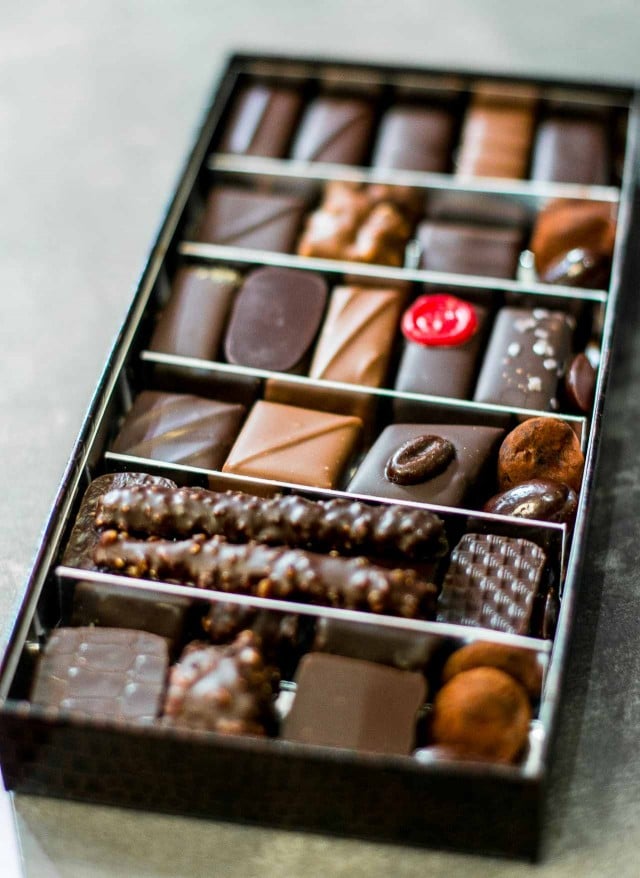 I'm fortunate to live in Paris, a city where there's an unusually large amount of very good chocolate shops. With so many to choose from, it's hard to whittle it down to just the few, most perfect ones. But I must. And one of them is
John-Charles Rochoux
. His jewel box of a shop is located just off the bustling rue de Rennes. It's not just a refuge from the busy boulevard, but it's an homage to all things chocolate.
At
Jean-Charles Rochoux
you'll find lots of wonders of chocolate to keep you enchanted, including the amazing chocolate sculptures that Monsieur Rochoux creates in his workshop just beneath the tidy boutique. This kind of craftsmanship is rarely found anymore, even in a chocolate-obsessed city like Paris. And it's hard not to be wowed at the sculptures made of pure chocolate, in whimsical shapes of all sorts and sizes.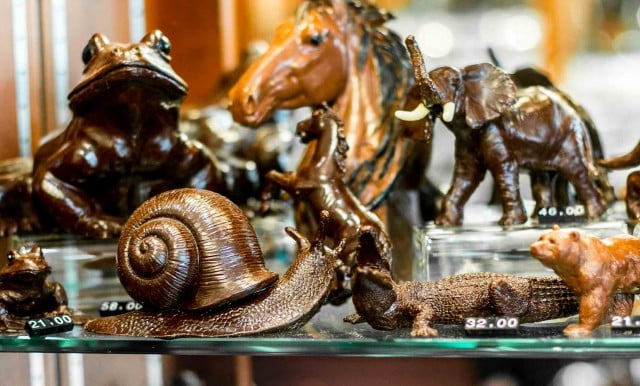 One particularly amusing one is of a man's torso with six-pack abs. Of course, in France those are called "tablets of chocolate" and here, Monsieur Rochoux makes them out of actual chocolate. (What I wouldn't give for the edible, and non-edible kind!) But I'm not complaining because there's plenty of chocolate here to make me happy. Very, very happy.
His gianduja-enrobed almonds are made by taking a toasted almond and coating it with crackly caramel. Then they're hand-dipped individually in thick chocolate and hazelnut paste before a final dip in dark milk chocolate. They come packed up in little sacks, as well as larger boxes, but the little baggies I find are easier for rifling through and snitching a couple out of on the métro ride home. Other treats to look out for are the tiny squares of chocolate truffles, each little cube melts perfectly in your mouth. They only last a couple of days, due to the fresh cream used to create them. So eat them fast!
When I recently brought some visitors into his shop, I insisted they try his housemade caramelized paste, which is one of the best things in Paris. Actually, it's one of the best things in the world. I'm also crazy for his dark chocolate bar with caramelized hazelnuts inside, each bite a revelation of flavors, with the crunchy Italian nuts melding with the bittersweet chocolate, to create the perfect flavor combination. Of course, his regular chocolate are great as well. I often like to get a box to give as a gift – although I'll sometimes just pick up one for myself.
John-Charles Rochoux
16, rue d'Assas (6th)
Tél: 01 42 84 29 45
Métro: St. Sulpice or Rennes
---
Related Links
Rochoux's Chocolate Hazelnut Spread