Here's a quick overview of my FAQs. Just below are more details. If you have a question, it's likely answered on this page. Here is an overview of topics covered here (click on any to jump to that subject):
My Substack Newsletter

My newsletter has both free and paid versions. The free version includes the monthly newsletter as well as a few additional newsletters and recipes sent to subscribers via email throughout the month. The paid version includes all the newsletters and recipes as well as access to the full archives of stories and recipes, and the ability to comment. You can subscribe to my newsletter here:
Once subscribed, you will receive a confirmation email letting you know that you are subscribed to either the free or paid version. If you've subscribed to the newsletter and don't receive a confirmation email, check your spam folder. For further help and troubleshooting on receiving the newsletters, follow the instructions here.
Paid subscribers will get a renewal notice about a week before their subscription is set to expire. More info on that here. Click here to learn how to customize your renewal notices. Newsletters go out at various intervals during the month. If you subscribe and don't get one immediately, don't worry…the archives and recipes are here and next one is on its way!
Restaurant Write-Ups
Restaurants and shops that I mention on the site are generally places that I enjoy and think you will too. I don't do traditional "reviews," which involve research and taking extensive notes while I'm eating. (Which probably sounds as fun to you as it does to me.) In various Paris restaurant posts here on the blog you'll find impressions of places I've been to, and most likely enjoy. You can read my Restaurant Write-Up Policy for further information and check out my Instagram feed where I post a lot of restaurants and bakeries that I visit.
Recipe & Product Queries
I'm unable to assist with questions about recipes that aren't mine nor can I offer customer service help with products and appliances. I suggest you contact the author of the recipe or the company you made your purchase from, as they're best suited to help you out.
Food Photography
If you're interested in what camera equipment I use, and how I take the photos on the blog and in my newsletter, you can read the post, My Food Photography Gear.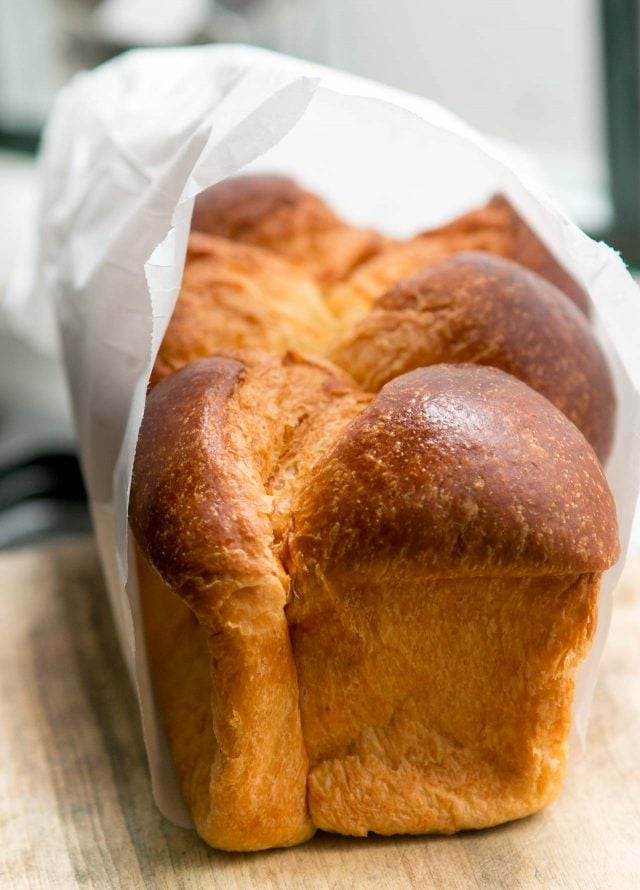 Paris
Q: Why did you originally come to Paris?
A: It's all in my book.
Q: Did you speak any French before arriving?
A: Only one phrase: pain au chocolat. I figured that was enough.
Q: How do you stay in shape?
A: I don't eat (much) junk food and not many highly processed foods, and keep my croissant eating to under a few a week. (Bread and cheese, however, I'm helpless to resist.) Generally I eat a well-balanced diet and don't deprive myself of anything. I consume a wide variety of things: salted French butter, wine, bread, some meat, chicken, vegetables, fresh fruit, cheese, radishes, peanut butter, chocolate, and ice cream. I avoid fad diets and don't obsess about what I eat. I do avoid focusing on weight because social media and the internet can foster problems with body image for women, straight men, and gay men, and I think we come in all shapes and sized and shouldn't obsess over any specific ideal.
I do Pilates and walk as much as I can, as well as ride a bike. I used to believe that you can eat whatever you want as long as you walk (or bike) there and walk home, although that's just a hunch. You can read more at How I Eat.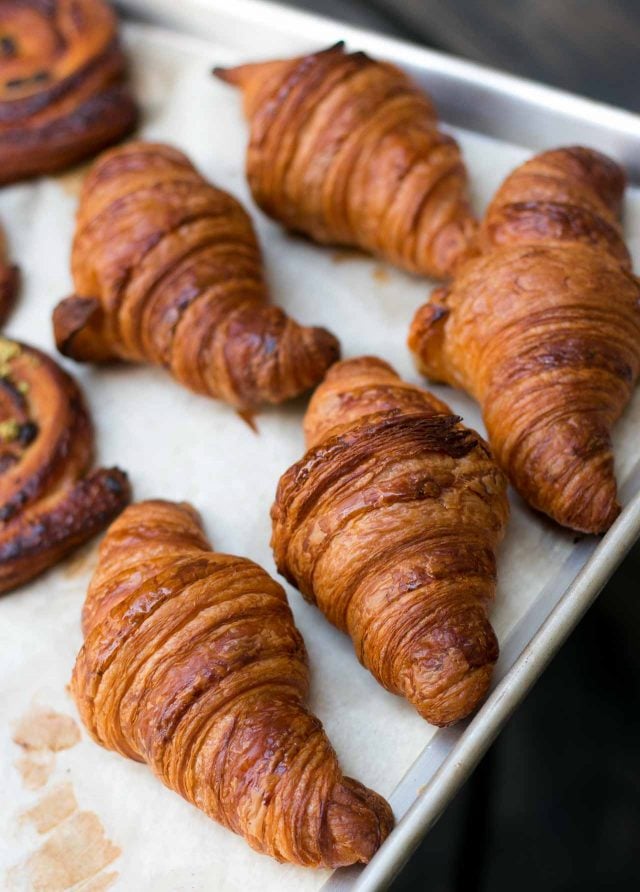 Vacationing in Paris
Q: I'm coming to Paris! Can you give me restaurant or hotel suggestions?
A: I haven't stayed in a hotel in twenty-five years but did a post in 2006 of favorite hotels that you may want to check out, however things may have changed since then. You'll find many of my personal suggestions here on the site for restaurants and my favorite bakeries and pastry shop. To find others, search in the Paris Travel Tips.
Q: Where are all the outdoor markets in Paris?
A: You can find a complete list of them here. There are markets every day in Paris, except on Monday. I recommend for visitors the Bastille market (Thursday and Sunday- Sunday can get quite crowded, fyi…), the organic Batignolles market (Saturday), and the Marche d'Aligre (Tuesday through Sunday), which has an interesting flea market in the middle of it. Like the Bastille market, weekends at the Marche d'Aligre are much more crowded.
Q: We have just a short time in Paris. What are things, or places, that we shouldn't miss?
A: If you have a specific area of interest (such as, "Paris ice cream"), use the Search engine on this site to find results, in the upper right corner. You'll also find these posts interesting: 10 Insanely Delicious Things You Shouldn't Miss in Paris, the Rue Montorgueil, the rue de Martyrs, the Marche d'Aligre, and Paris Favorites.
For those of you interested in baking supplies, visit G. Detou. If you're interested in chocolate or pastry shops, visit my Paris Chocolate & Pastry archives and my Paris Pastry page, which lists my current favorite shops.
Q: How are things going with the current Covid-19 situation in France?
A: Like every country, the situation in France continues to evolve. The French Ministry of Affairs offers updates on France here. It's best to check with your embassy, state department, and health authorities (such as the CDC in the U.S.) for current advisements. The New York Times tracks the situation in France here.
I do recommend if coming to France, that you have travel insurance that covers changing your ticket and extending your stay, if necessary, as well as checking with your health insurance to find what it covers – and what it doesn't – specifically in relation to Covid. At this time, the vaccination rate is around 82% in France and masks aren't required except in medical centers and certain other places. Proof of vaccination or a negative Covid test may be required in some medical centers as well.
Q: We are vegan or have allergies to dairy. Are there any good pastry shops in Paris for us?
A: Yes! Check out VG Pâtisserie and the curiously-named, but excellent, Land & Monkeys. Chambelland is not dairy-free but is gluten-free, and many of their pastries and breads are allergy-friendly.
Q: We have kids. Is it okay to go to restaurants and cafés in Paris with them?
A: Much depends on two things. One is how well-behaved your kids are. The French don't tolerate kids acting up in public places (running around and screaming). And two, how picky your kids are about what they eat. French kids are less picky than their counterparts elsewhere because they are raised to eat a large variety of foods and most eat what the adults are having. So if your children are content to sit in a restaurant and eat things from a typical menu, then it's fine to bring kids into restaurants in Paris. At most of the nicer places, though, French parents leave the kids at home.
Parisians do tend to eat later than others, rarely before 8pm, so if your children aren't comfortable eating that late, it might be better to take them to a more casual café or try to get a 7pm or 7:30pm reservation. Remember that restaurants in Paris don't rush you through a meal so plan on spending a few hours in a restaurant unless it's a café or somewhere casual.
Few restaurants have children's menus; casual spots might, but not all, so you'll likely have to order something from the regular menu for the kids. Special orders, including plates for children, fall into the "special orders" category, so if you want to request one, remember that it is a request and not a demand – apologize to the server for being a bother, and ask nicely. Since there are plenty of children in Paris, it's usually not a problem to dine out with them, but only you know how tolerant and patient your children are in restaurants. You can check out the post 10 Things to Do with Kids in Paris, which includes tips for dining out with children in Paris.
Q: We want to book a private tour with you. When are you available?
A: I no longer offer tours of Paris. If you're looking for a culinary tour, you may wish to check out the offerings at La Cuisine and Paris By Mouth, and Jennifer Greco for French wine and cheese tastings.
Q: We want to go to Lyon. Do you have any tips?
A: I don't get to travel to Lyon as much as I'd like, so don't have specific recommendations. However, you'll find some tips and places at these links:
France's Best Bistro? Bring Your Appetit to Lyon (Medium)
Plum Lyon (Cooking classes and market tours in Lyon)
Don't Mess with the Food of Lyon (Saveur)
A visit to Bernachon Chocolate (Lyon's premier bean-to-bar chocolate shop)
Les Halles de Lyon (Lyon's indoor market)
Saint-Antoine Market and La Croix Rousse (Recommended outdoor markets)
Q: We're going to Provence, any tips there?
A: I don't go to Provence or Nice often to have a comprehensive list of places. I have a few tips for Nice here, but you can find a complete list by chef Jan Hendrik for places to go, and where to eat in Nice here. Rosa Jackson offers culinary tours and teaches cooking glasses there.
Q: What happened to your Paris Pastry app?
A: I created an app highlighting hundreds of the best bakeries and chocolate shops in Paris, which was available for many years. Unfortunately, the technology required to build and maintain an app made it extremely difficult for me to update addresses and I was unable to keep up with the other technical aspects of the app. (Also the publisher went out of business.) So the app is no longer available. I moved my list of favorite Paris pastry shops to a page on the site.
Q: How do I get a signed book from you?
A:  I don't sell books myself and don't have signed books. Logistically, both are challenging, so apologies for not being able to offer signed books.
Q: What foods can be brought back from France to the U.S.?
A: Fresh meats, fruits, and vegetables are prohibited for sure. Often you can bring back raw-milk cheeses as long as they're in quantities obviously for personal consumption and not resale. Many cheese shops in Paris will pack them sous vide, cryo-vac'd, for transport, which I highly recommend doing. (There is often a small surcharge for that.) Foods packed in cans are normally fine and some things in jars are, but occasionally meat products in glass, like foie gras, can be iffy. Personally, I've not had problems with chocolates, either filled or tablets.
Rules change frequently, and without notice, but here's the latest information that I know of for bringing foods home from abroad. There's also an excellent article in USA Today, which has more tips and helpful links.
Q: We're looking for romantic restaurants. Any suggestions?
A: Oh-la-la! You can find suggestions on the site here.
Q: Do you have any recommendations for cooking classes and schools in Paris?
A: You can find my list of cooking schools & classes, as well as wine tastings here.
Q: Can you give some advice about the professional cooking schools in Paris?
A: I only attended one, so I can't offer advice about those I haven't attended. But there's a pretty good discussion on eGullet from folks who've attended the others.
Q: We are coming to Paris at Christmas. Do you have any dining suggestions?
A: Because Christmas is still a family-oriented holiday in France, virtually everyone eats at home or takes a vacation to visit their family. So most restaurants are closed on Christmas Eve and many on Christmas Day. Restaurants change yearly so it's not possible to list a confirmed set of places open during Christmas. But if you want to reserve, do so as far in advance as possible.
Larger hotel restaurants, like the swanky George V, Bristol,  Le Meurice, and others, remain open, and certain chains of restaurants are open as well, such as those from the Flo chain of bistros. The food at them isn't necessarily exceptional; the most interesting of the lot are Terminus Nord, Balzar, and La Coupole. Au Pied du Cochon is normally open, and I'm a bit partial to L'Européen for oysters. Le Bar à Huitres branches are open for oysters and seafood as well, as well as Le Dôme and Le Select. Chartier, and La Rotonde, which specialize in choucroute, are generally open, too. Verjus, and its sister restaurant, Ellsworth, are usually open part of the week after Christmas, as are Boullion Pigalle and Boullion République.
A lot of people who plan to visit stress about hitting the "hot" restaurants while in town during holiday periods. If you want to "live like a local," take advantage of their downtime and eat in simple neighborhood cafés and restaurants, which you can find while walking around the neighborhood you're staying in. There's nothing better than having a simple Croque monsieur and salad…and frites, for lunch with a carafe of wine in a cozy café!
You can often find a list of places open at Christmas at Paris By Mouth. (Their list is usually posted annually so best to check their site in November or December.) One tip is to check on the Facebook or Instagram pages of whatever restaurant you are interested in. Places in France often update their hours and days open there, rather than on their website.
Please note that many places in Paris are not so adept at answering e-mail, but many now have online reservations. During holiday periods, it's wise to confirm a few days in advance to make sure they have your reservation, and if your plans change and you can't make it, be sure to call to cancel as soon as you know so they can give your table to someone else.
Expect to pay a premium to dine out at certain places on Christmas or Christmas Eve as restaurants may have special menus. You can also find Asian restaurants open in the 13th arrondissement (on the Avenues d'Ivry and de Choisy) and in Belleville if it's customary for you to have Chinese food around the holidays.
At Christmas, outdoor markets do remain open (see list, above) as do many neighborhood bakeries (pastry and chocolate shops may be closed) so you can make a picnic of treats from your local marché.
Q: How about New Year's Eve? We want to go out somewhere, but not spend a lot of money.
Unfortunately, like any major world capital, if you want to celebrate New Year's Eve in a restaurant, you should expect to pay a big premium for the experience. Places hike up their prices for that night so you might want to just find a nice café and have a simple dinner, then celebrate elsewhere. (Parisians do celebrate on the streets but be aware that things can get rowdy in certain areas. Certain lines of the métro usually run all night but expect taxis and Uber cars to be scarce. So you may want to stay within walking distance of your hotel or apartment.)
Q: I'm trying to make French macarons and I can't get them to have the ruffled foot or the tops crack. What am I doing wrong?
A: I've compiled a wealth of tips, along with resources and links to recipes that should help you out in Making French Macarons.
Q: Can you recommend a private chef in Paris?
A: Since I haven't had the need to hire a private chef here, I don't know any. Sorry.
Q: We're visiting French friends. What are good gifts to bring them from the states?
A: In spite of the fact that we might think they'd get a kick out of things like Kraft Macaroni and Cheese or Cheese-Whiz, they don't share our nostalgic affection for American 'comfort foods'. I recommend dried sour cherries or cranberries, macadamia nuts, as well as interesting foods like bean-to-bar chocolate, dried Rancho Gordo heirloom beans, or a locally produced honey. Check out my post, Food Gifts to Bring French People from America.
More Tips For Paris Travel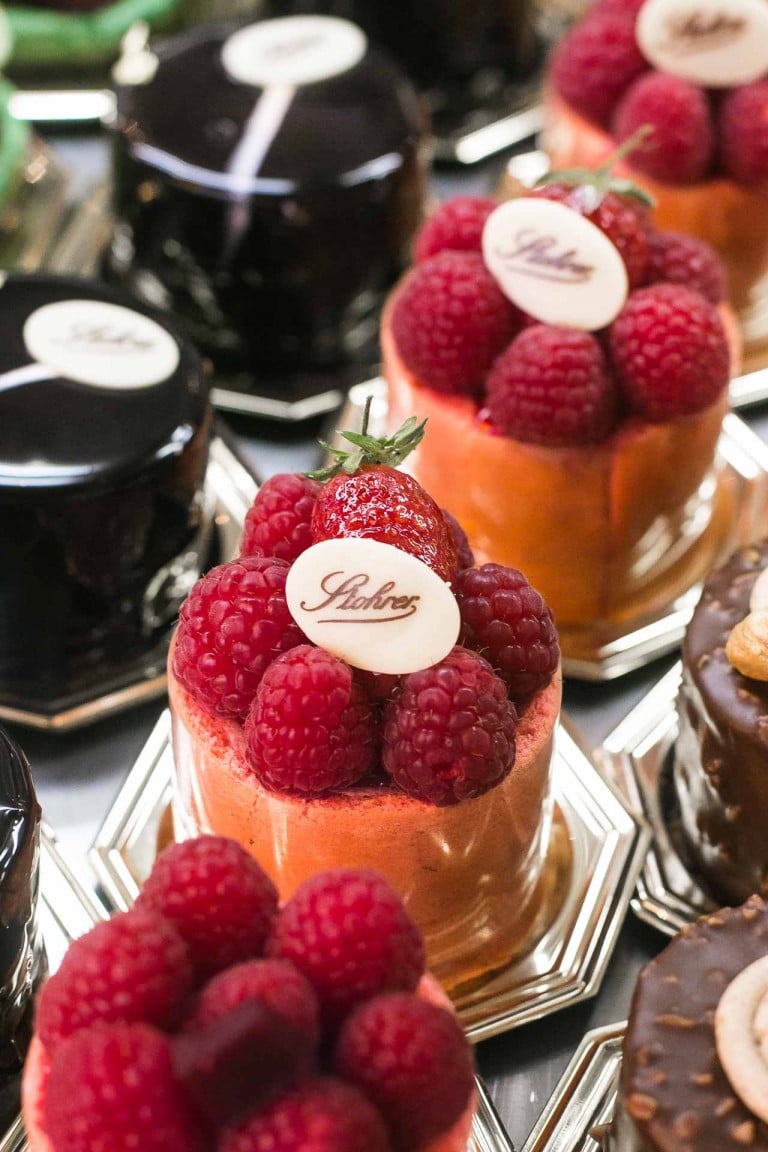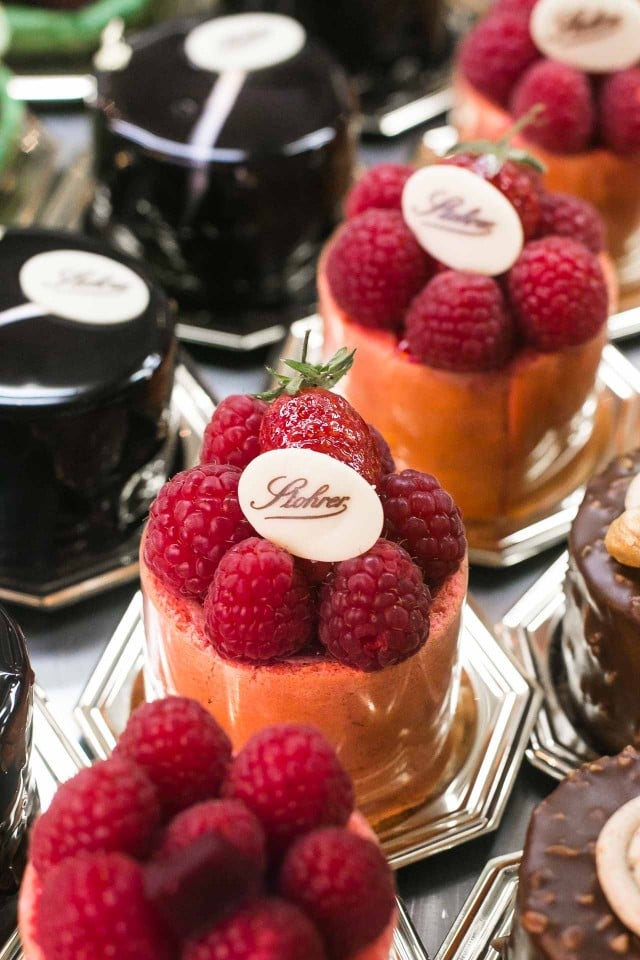 Cooking, Baking, Cookbooks, and Recipes
Q: Can I reduce the sugar in one of your recipes?
A: When I write a recipe, I minimize excess ingredients and am very conscious of how much sugar, butter, and cream, are called for in recipes. I test recipes rigorously so the one I publish is the best version. If you want to change it, you're welcome to take a go at reducing or substituting other ingredients, but I've spent a lot of time getting the recipe to where I like it enough to share, so you're on your own if you want to make any changes.
Q: Can I reduce the amount of butter in one of your recipes?
A: See above.
Q: Can I use milk instead of cream in a recipe?
A: See above.
Q: Can I substitute something in a recipe if I have a food allergy or intolerance?
A: I am not really familiar with gluten-free, egg-free, dairy-free, and other diet substitutions. While I am happy that readers and bakers who follow those guidelines are interested in my recipes, since none of those are my areas of specialty, I suggest checking websites and books on those subjects to find substitutions. In many recipes on the blog, readers have kindly chimed in with comments suggesting substitutes that work. For more information, check out my post: Equipment and Ingredient Substitutions.
Q: How come you don't specify cage-free eggs, organic flour and sugar, and fair-trade chocolate?
A: I do use a number of those things, especially cage-free eggs. But I don't specifically call for them in recipes for a variety of reasons. Because of the internet, the audience for this site is global and what's available to me might not be available elsewhere. When I write a recipe, I write it offering the widest range of possibilities and let readers use their own judgment as to what products in that category they wish to purchase, and to cook and bake with.
Q: Do you have a good recipe for making baguettes?
A: Because good baguettes are so readily available in Paris – and cost a little more than €1, few (if any) people make baguettes. So I don't make them either, but people swear by the recipe in Mastering the Art of French Cooking by Julia Child. You might want to check out the Baguette Tradition recipe from Sam Fromartz and the Sourdough Baguette recipe from Clotilde Dusoulier as well.
Q: Can you get a recipe for me?
A: Unfortunately, that's extremely difficult if it's a recipe from a pastry shop, restaurant, bakery, or bread bakery because it's likely that the recipe is scaled to make more than the average home baker could handle. And it's a lot of work scaling down and re-testing a recipe, using equipment that's available for home cooks. (I recently scaled down a recipe that called for 800 egg whites, for example!) My best advice is to contact the bakery or other venue directly, and asking them if they can assist you.
Q: Can you help me develop a dessert or ice cream recipe?
A: Man, I do that all day for myself!
Q: Can I use another size baking pan than indicated?
A: In most cases, yes. Smaller-sized pans will bake faster so you'll need to judge for yourself when testing for doneness. It's impossible for me to know without actually re-testing the recipe in the size pan that you have, so follow any guidelines in the recipe for testing for doneness, including visual clues, such as "until the top is golden brown" or "until a toothpick inserted into the center comes out clean."
Q: Can I freeze that?
A: I rarely freeze things, mainly because I've found that very few freshly baked things get better after being frozen. Plus my freezer is jam-packed so the idea of putting a cake or tart in there just isn't a possibility. I do freeze uncooked cookie, tart, and pie doughs, but generally I don't freeze baked goods once they've been cooked for the reason mentioned above. (I also tend to forget about things in there, and every year, my annual clean-out brings out all sorts of surprises.) So if you want to know if something can be frozen, I would say that "Yes," just about anything can be frozen. (Usually, two months is the maximum time things should be stored in the freezer, to retain their flavor, and make sure anything you put in there is really well-wrapped; I use plastic wrap, then foil to secure it.) But know that you will likely not be as happy with the results after you pull it out of the freezer.
Q: Can I refrigerate that?
A: As to how long things can be kept in the refrigerator, generally 3 to 5 days is the maximum. Same with holding things at room temperature. Unless noted, baked cookies and cakes should not be refrigerated, but stored at room temperature well-wrapped or in an air-tight container. For precise recommendations, check out the FDA website under Food Safety.
Q: Can I can that?
A: I tend not to can or preserve most foods, but this extremely helpful guide from the National Center for Home Food Preservation offers a complete list of what can, and can't, be canned, along with recipes and techniques.
Q: What's the difference between semisweet and bitter chocolate? And what's the difference between natural cocoa powder and Dutch-process cocoa powder?
A: Many of your chocolate questions can be answered in my book, The Great Book of Chocolate, but you can find answers to your chocolate and cocoa powder questions in my posts: Chocolate FAQs and Cocoa Powder FAQs.
Q: I have a question about ice cream or sorbet, can you answer it?
A: You're in luck! A while back I did a post Tips on Making Ice Cream, where I let people post questions about making them, and I responded there. Honestly, I think I answered every possible question (and some I didn't even know existed!) So head over there and check in the comments. There may be q few to read through, but just use the 'search' function on your browser to search the page using keywords for what you are looking for, and I'm certain you'll find it there.
Q: I see there's an updated edition of The Perfect Scoop. How is it different?
A: A lot has changed since I wrote The Perfect Scoop, so for its 10th anniversary, I updated the book with all-new photos, I rewrote a good portion of the text and headnotes, changed some techniques, and revised several of the original recipes to reflect changes I've made to them over the years. I've also added a dozen new recipes, retiring a handful from the original edition to make way for the new for The Perfect Scoop, Revised and Updated. I can't say if you should buy it if you already own the first edition – it depends if you want the new recipes and photos. You may want to look through a copy at your local bookstore, or use the "Look Inside" feature on Amazon.
Q: I have a question about a recipe, but it isn't yours. Can you answer it for me?
A: If you have questions about a recipe you've found elsewhere, that isn't mine, please contact the author of that recipe since they are best prepared to give advice about it.
Q: I made a recipe and it didn't come out right/didn't work. Can you tell me what I did wrong?
A: I wish I could! As much as I'd like to, it's pretty hard to tell people what went wrong when they baked something. Fallen cakes (mismeasurement of dry ingredients, too much leavening, underbaking), ice crystals in ice cream (mixture not pre-chilled long enough, lower-fat products substituted) or ice cream being too hard, and cookies spreading while baking (overbeating batter, greased cookie sheets), have various causes. Ingredients differ by country and region, ovens differ, and baking times can vary depending on the material of bakeware, so it's tough to tell what precisely went wrong if you tried something and it didn't work.
Recipes in my books are tested at least three times, then sent to someone else to test them again. (To read more about how I put together a cookbook, you can read The Making of My Paris Kitchen.) And in some instances, a professional food stylist makes them again. So it's rare that there is a problem with a recipe. Although it happens to the best of 'em, and I do my best to make sure they don't. You can check for errata here for Ready for Dessert, My Paris Kitchen and Drinking French.
On the blog, most dessert recipes are tested at least twice. And you can read through the comments to reader's notes on the recipes, and in some cases, links to other people who made that particular recipe, to see if it was you who goofed, or not. Most problems I've found are when folks veer from the published recipe. So make sure you follow the steps carefully (on the blog, I usually include some photos of the process to help), and realize that due to variations in products and materials, results can differ.
Q: Where can I get _________?
A: On the blog, I often use ingredients I get in Paris or during my travels. I try to use things people can get almost anywhere in the world, but the availability of things can vary by country and culture. When people write asking where they can get certain items, 99.9% of the time, they don't tell me where they live (!) For specialty ingredients, I advise multicultural or "ethnic" markets (ie: ones that specialize in the cuisine of a particular country or culture), well-stocked supermarkets, or online. For more tips, check out How to Find Foods and Other Items Mentioned on the Site.
Q: Can I use one of your recipes on my site?
A: To republish recipes that aren't yours on your website or blog, read the guidelines in my post on Recipe Attribution, and follow those.
Q: What reference books do you recommend on baking and cooking?
A: The best books I know of are On Food and Cooking by Harold McGee, which answers every question about what ingredients do, and how cooking works. Bakewise and Cookwise by Shirley Corriher also answer those questions, with more of a focus on baking and recipes. Those books are all highly recommended.
Q: Are there pictures of your apartment somewhere?
A: After writing L'Appart, the book about renovating my apartment in Paris, some people have asked about pictures of the finished apartment. I wasn't planning on writing a book about the renovation so wasn't archiving the process. I have done a series of posts in my newsletters about the apartment, with pictures, which are archived here. Photos also appeared in Dwell and the New York Times.
For photos and stories about my current Paris apartment (c. 2022), you can read my Paris Apartment Stories in my newsletter.
Chez Panisse
Q: How long did you work at Chez Panisse?
A: I started in 1983 and worked there until 1998, but I took a few years away to be the pastry chef at two other restaurants in San Francisco, and to consult. I was there for a total of 13 years.
Q: What's Alice Waters like?
A: Alice employed me for many years and as a cook, I could not ask for a better place to do that than Chez Panisse. Alice made sure the ingredients we used were the best available, and unlike many other well-known chefs today, she isn't interested in endorsing products or capitalizing on her name, except to promote sustainable agriculture and her various causes through the Chez Panisse Foundation.
It's difficult running a restaurant and café with over a hundred employees, and I give Alice immense great credit for being able to keep up the restaurant's high standards and for putting her philosophy on the plate day after day. You can read more I wrote about Alice Waters in my posts, Chez Panisse at Forty and Chez Panisse Anniversary Weekend.
Living and Working in Paris
Q: I want to move to Paris. Can you give me any advice?
A: The process is, um, somewhat complicated and time-consuming, so there is no easy answer. Recently the Interior Ministry attempted to streamline the process by issuing a conclusive list of documents required for a Carte de séjour. The list is translated in English here. Note the requirements can and will vary, depending on what country you are coming from and the person who you have to speak with during your interviews at the préfecture. Although the list is meant to standardize requirements, expect to arrive and be asked for documents that are not mentioned.
To begin the process, usually, the first step is applying for a temporary visa in the United States at your local consulate if you're an American. You can find some information here (in French).
Once that's approved, when you come to France, you will probably have to apply for a longer-stay visa (Carte de séjour) using the same paperwork – and more. Photocopy everything at least two times (on A4 paper) and always carry along everything you might need for all your appointments; photos, bank statements, lease, electricity and phone bills, change for the photocopiers, proof of health insurance and finances, birth certificate, etc…all translated if they are not in French. (You may be required to have them translated by a professional translator, certified by the French government. Plan to spend about €35-50 per page.) And never, ever throw anything away after your appointment, no matter how trivial you think it is. Someone is certain to ask you for it later.
Frustratingly, you'll need to make an appointment at the Préfecture de Police after your arrival in Paris, which can take a few months and your appointment may fall after the expiration date on your visa – which is always a challenge since you might find yourself in a position of not getting an appointment before your current visa expires. Plan on things not going quite as anticipated, and remember there's a reason the French have so much red wine at their disposal. Once you get your Carte de Sejour (one-year card) you'll need to re-apply each year although in some cases, they are giving people longer visas. Note that any information given here is subject to change and revision. For the most updated information, best to consult the French Immigration website.
There's an excellent write-up of the process over at Chez Loulou.
For information about finding work in France, you can find good advice at Secrets of Paris.
Two insightful stories about moving to France and the process and issues you'll face are French Bureaucracy, Explained, and Realities of an Expat Life.
Design Mom details the process of how to get a French visa.
My Life Living Abroad explains the process of getting French nationality.
Some people shared their experiences here.
Q: I want to buy an apartment in Paris. Is it hard?
A: There are some challenges you'll face if you want to buy an apartment in Paris. One is the language, and another is that there is no multiple listing service (MLS), like there is in the United States, that lists all places for sale in one central place. That means that you'll need to find an apartment using a variety of methods, including checking out websites and real estate agencies, who only represent sellers, not buyers, in France. There are no open houses, so you'll need to make appointments to look at properties, and you'll want to have a good notaire, the legal entity that oversees the transaction when you find one. I wrote about the process in my book, L'appart. (My experience wasn't ideal, but not everyone has the same experience. However I do recount some of the pitfalls to avoid.)
Some buyers find it helpful to use a real estate search service, such as Paris Property Group, which can help with your search and subsequent purchase. I interviewed the owner and founder here.
Q: I want to come to France and do an internship in a restaurant or bakery. What do I do? Can you help me?
A: First off, high-end restaurants are tough places to work and if you do a stage (internship) in one, you're likely to be doing menial work no matter how skilled you are. Don't expect to be decorating cakes alongside Pierre Hermé. A knowledge of French is very helpful as is the ability to stand on your feet for 12-14 hours. Kitchens can be tough places so it's helpful if you are a confident, strong person. And be prepared to work hard.
I don't have any specific connections that I can help people with, but for more advice and tips, check out my post: Doing an Internship in France.
Q: Will American appliances, such as KitchenAid mixers, work in France?
A: Some appliances can be used in Europe, some can't. I've used some successfully with a transformer, and others reacted badly. (As in, smoke coming out when I plugged it in.) My KitchenAid mixer was obtained here in France and has the correct cords and voltage. You can read the post I did about this topic, "Will my KitchenAid mixer work in Europe?"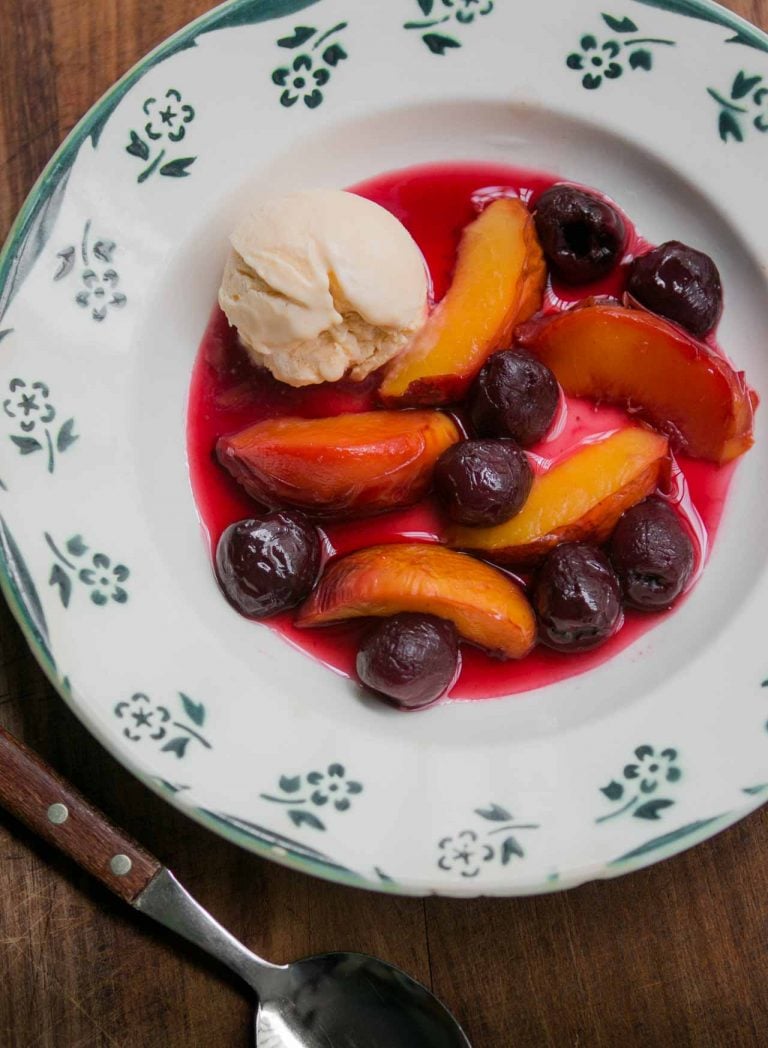 Cooking Schools
Q: I want to be a pastry chef. Should I go to culinary school?
A: In general, I think it's best for you to work somewhere and see if you like the work before committing yourself financially, or otherwise, to any program. But you can read my post Should You Go To Cooking School? for much more on that topic.
Q: Did you go to cooking school?
A: I attended two cooking schools in Europe after I'd worked in restaurants for many years. One was Ecole Lenôtre near Paris, and the other was Callebaut Academy to study chocolate in Belgium. I also attended the Valrhona Ecole du Grand Chocolat. More information can be found by doing some digging on their website.
For home cooks, you'll find a list of cooking classes in Paris here and a discussion of professional programs in Paris here.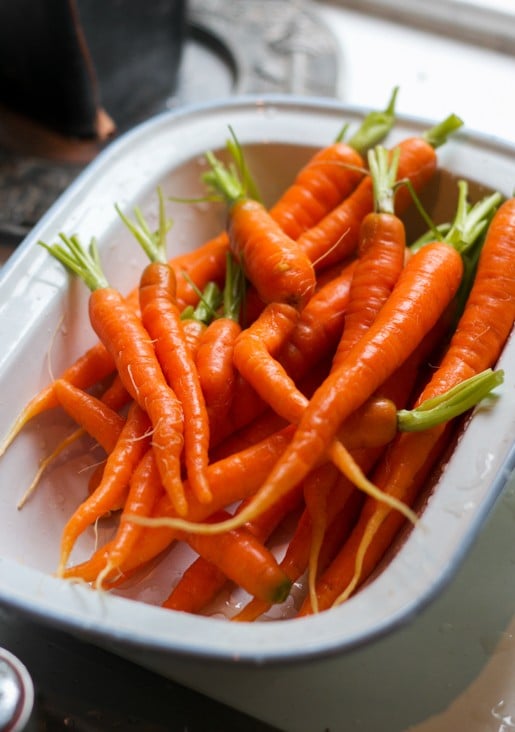 Products and Ads On The Site
Q: I'm looking for a certain product that you mentioned on the site in America, or elsewhere. How can I find out where to get it?
A: When I mention a product, I try to put a link to where it can be obtained in the U.S., since that's where many of my readers are. You can check out my post How to Find Foods and Other Items Mentioned on the Site which offers tips and places to check for certain items. Unfortunately I don't know where things will be available in every country.
Q: Can our company send you a product to try and review on your site?
A: In general, I only try products that are related to what I do, which share a similar philosophy to mine. (If you take a moment to read through various blog entries, you'll get some idea of that.) I love trying new things, especially from small companies, and I love trying new chocolates, but I never commit to writing about them. I appreciate your not insisting that I do.
My philosophy is to only recommend products that I like and use personally. I don't often write negative reviews since I think most people are trying their best and it's hard to criticize them. (Although there are exceptions.) I'm not paid to recommend anything by anyone, so things I write about on the site and blog are products I know from my personal experience.
Q: Why are there ads on your site?
A: Some of the ads are for my books, which I hope readers will buy…and use! That's how I make a living. Ad management is otherwise handled by She Knows Media and I don't decide which ads will run on the site. The ads make the site possible and keep it free and open to all, paying for the site hosting and storage fees, web design, and updates to the site. For more information, read the disclosure statement.
If you prefer reader-supported content, subscribe to my newsletter!
The Blog and Blogging
Q: How come I can't leave a comment?
A: Comments on posts get turned off automatically after thirty days. Generally speaking, I've answered all of the questions that I possibly could have about the recipe or post in the comments already. So if you have a question about a recipe or post, scroll up and check to see if I previously replied to a similar query.
Q: You don't always write positive things about Paris on the site. Don't you like France?
A: Of course I like Paris. Why would I live somewhere I didn't like? (And, I'm also French.)
On the blog I write about life in the French capital, the good…and the quirks. Like any city, Paris has its good side and its flaws; for those of us who live here, we have to deal with them all. It's a great place, but is a contemporary city grappling with urbanization, bureaucracy, immigration, strikes, and globalization can throw a wrench in things.
While many visitors come to Paris for a week and savor the chocolates, the cafés, the museums, and eat in bistros, living here presents a variety of challenges and because I live here, I write about them, too. There are plenty of entries that highlight the amazing cheeses, bread, bistros, and delicious confections around town, in addition to my tangles with the cable company, banks, and other facets of living in a modern city.
If you're looking for stories about shopping for shoes or handbags, strolling on the Left Bank, drinking a €9 café crème on the Champs Elysées, taking a boat down the Seine, or falling in love with a Frenchman and living happily ever after, there are lots of good books and blogs which cover those subjects much better than I do.
Q: Can I get the recipe for___________?
A: Unfortunately I'm unable to provide or send recipes that don't appear on my site or that are in one of my books, for copyright reasons. Occasionally I'll post a picture or story on my site (or in a social media stream) and folks will request the recipe. If no recipe is given on the site, please contact the venue, such as a bakery or restaurant, where the photo was taken to obtain the recipe. Ditto with my social media streams, where I'm unable to compress a recipe into 140 characters or post recipes on Facebook, Instagram, Flickr, or Pinterest. So it's best to contact the venue if one is listed.
Q: Can you come to my city for an event?
A: I love going places and am always happy to meet readers, but due to the time involved, and costs (and seeing as there is just one of me), unfortunately I can't go everywhere. When a book comes out, my publisher may send me on a tour to certain cities, which are often determined by reviewing sales from past author visits. In other instances, the city chosen depends on if there is a venue that would be able to host an event. If you wish me to come to your city and there is a venue that would host me, they can contact Crown Publishing to arrange for an appearance.
Q: What kind of camera and photo gear do you use?
A: I've listed all my gear, and a few tips, in my post: My Food Photography Gear.
Q: Can I use one of your photos on our website or in our magazine?
A: While I appreciate folks who enjoy the photographs on my blog, since they are intended to either accompany a recipe or be part of a story about a place I visited. For that reason, they'll be taken out of context so I don't allow them to be used elsewhere, whether online or in print (including commercial enterprises as well as non-profit ones.)
Q: I want to write a cookbook. Can you help me?
A: Sure…click here to read my tips.
Q: How can I contact you?
A: You can use the Contact Form.
Q: I sent you a message and never got a response. What kind of jerk are you?
A: Unfortunately I'm not always able to answer each message as I'd like to, so I apologize. Sometimes I get really busy with other projects. I do read all my messages and appreciate any and all feedback. Please don't get mad at me if I don't.
Q: I don't agree with something you wrote on your blog. What should I do about it?
A: While I wish that everyone agreed with me 100% of the time, that doesn't always happen. These are just my opinions and ramblings and I welcome constructively written, friendly counter-opinions in the comments area. I will delete any personal attacks or stupid stuff. Hey, I'm just a cookie baker and what I say isn't worth getting anyone's knickers in a knot.
Web Design and Maintenance
Q: What blogging platform do you use?
A: The site is built on WordPress.
Q: Who is behind your site?
A: The theme for the site was designed and is maintained by Cre8d Design.
The original site design was by Plasticmind.
The site is hosted by Bigscoots.
Nerd Press handles additional technology of the site.
My newsletter is powered by Substack.
Advertising is handled by She Knows Media. If you want to advertise on the site, please contact them.
Newsletter Archives
My Substack newsletter archives beginning in 2021 are here.