My Paris Kitchen (errata)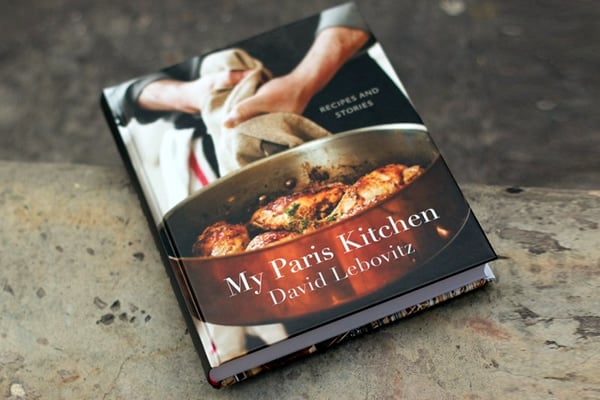 Here are some clarifications and metric conversions, for recipes in My Paris Kitchen that were omitted from the first printing of the book. These have all been corrected in subsequent editions but if you have a first printing, you should make a note of these:
– The metric conversion for the tahini in the Beet Hummus (page 58), is 90g, and for the Hummus (page 60), is 120g. For reference: 1 tablespoon tahini = 15g.
– In the Sardine Spread recipe (page 79), the metric conversion for the 1/4 cup of cream cheese is 55g.
– To roast the figs that go with the Braised guinea hen (page 183), they should be cooked in a 400ºF/200ºC oven.
– Bay leaf pound cake with orange glaze (page 296): The bay leaf-infused melted butter gets added with the other wet ingredients (the egg mixture) in step #6.
For clarification, the recipe calls for 8 tablespoons (total) of butter; 6 tablespoons of melted butter (in step #1) gets added to the batter, 1 tablespoon is used to butter the pan and affix the bay leaves (in step #2) to the pan, and the remaining 1 tablespoon is used to pipe over the top of the cake in step #6, which makes the signature crack that French pound cakes have on top, which happens when the cake is baking.
– Bûche de Noël (page 319): The orange syrup is brushed on the cake after it's unrolled, in step #8, just before spreading on the chocolate/orange/ricotta filling.
For two of the other recipes, here are a couple of helpful tips:
– For the Chicken Pot Parmentier (page 166-167), if you don't have a food mill or potato ricer, you can use a stand mixer to make the potato topping (steps #5 and #6). After drying out the potatoes, beat them in the stand mixer with the paddle attachment along with the 6 tablespoons (85g) butter, until smooth and the potatoes are cooled down a bit. Then beat in the cream and egg yolks.
– The Chocolate-dulce de leche tart (page 289): If the dough needs help coming together, feel free to add a tablespoon or two of water to it, in step #2.
In other news, after the book was published, the owner of Blé Sucré sold the bakery and the items mentioned in the book may not be on offer. Astier bistro, also mentioned in the book, has a new chef and the food is more focused on contemporary French cooking, rather than traditional fare.