Nice and the Cote d'Azur
My favorite travel tip that I rarely advertise is to tell people I'm leaving a day prior to my actual departure.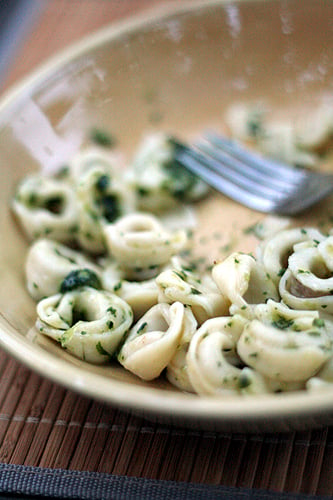 And tell them I'm coming back a day after I actually return. That way, I avoid all those last-minute crises as well as returning home and being slammed by a few weeks of backed-up panicky messages on my machine.
I think everyone's figured it out by now and after getting in late last night, today is my day to put out the fires that erupted while I was gone, so to speak. But first, while it's all fresh, here's some of the high points of my trip to Nice and the Côte d'Azur:
"Sun-drenched" is a cliché that's often applied to the food of the region, and at the cours Saleya market in Vieux Nice, as well as others, you can see that it applies decidely well.

The sun is blazing hot and plenty of French sunscreen and a hat is recommended if you plan to visit, especially during the summer.
With huge bunches of fragrant basil, soft, just-picked organic strawberries, sour cherries, and sunny zucchini blossoms begging to be stuffed with cheese and fried, it was hard not to stock up and cook at home, which I happily did every single day.
At the market, if you see someone offering slabs of fig and honey nougat and you don't bring home a hunk, you're an idiot. Ok, not really. But you can't say I didn't tell you. (But I didn't say anything about bringing home any hunks, of which there's plenty of on the beaches. I'll leave that to your own discretion.)
If you want to go out and eat, the quirky La Merenda (4, rue Raoul Bosio) takes no reservations or credit cards, and has no telephone, but has a cult-following, and I really had a nice meal at Oliviera, where local products and the best regional olive oils from small producers are poured liberally.
In the heat, ice cream is a necessity and the folks lined up at Fenocchio can attest to. (Look for an inside visit on the site shortly.) And close to the train station is Arlequin (9, ave Malausséna), which makes true Italian gelato, with flavors ranging from an extraordinary hazelnut to spicy-dark chocolate and chile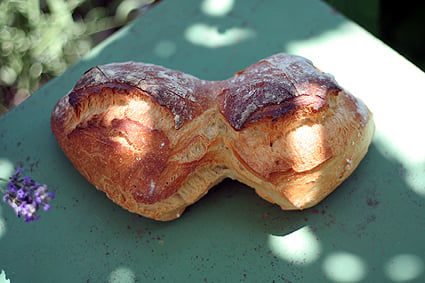 One quirky find was pain tetons, or "breast" bread—although the actual translation is a bit more risqué. I'm sure this loaf wasn't the result of any oven "malfunction", and aside from the bakeries, there's no shortage of breast on the beaches of Nice and the Côte d'Azur either. (Often resting alongside the aforementioned hunks.) Methinks the bakers must get their morning jolies kneading those loaves.
Speaking of high hills, towards the north in St. Jeannet is Le Vignoble de St. Jeannet (800 chemin des Sausses, tél: 06 93 24 96 01), where the red wines are left to bake in the sun. Although not to my taste, the white wines were excellent and unusual, and his Muscat was exquisite. It's worth a visit, and I brought home several bottles of Provençal olive oil. Ask for directions to his brother's organic farm just down the street. He packed an enormous sack of fresh basil for me as a gift to bring back to Paris, which it's surprisingly rare to find in such abundance.
Another regional delight to find was the confiserie of Ariane Magimel. After a visit to the Espace de l'art concret, a compact collection of modern art, I was sitting down for a coffee in the village square in Mouans-Sartoux and noticed a small storefront with a few cauldrons simmering away and gulped down my drink to rush over to this new shop, which was tidy and sparkling-clean.
Tempted by tastes of apricot and fraises des bois jams, I was most excited by the chocolate-banana and Poires-Belle Hélène, chocolate-pear, and managed to find in my suitcases for a few jars of each. Her eyes lit up and told me that I must try it spread on warm crêpes. Not a problem around here!
On the less-delicious front, the adage about not believing everything you read online pertains to the town of Menton, which was highly-recommended by readers over at the Frugal Traveler. A local agreed with me that the town is a snooze and its only consolation is that it's close to Italy. Hoping to find a decent place to eat along the touristy waterfront (which admittedly isn't often the best place to eat in most cities), we settled on Côté Sud because the waiters were all certified Italians.
My pizza with pesto, potatoes and fresh green beans was great, but quizzically, my partner's pizza had canned mushrooms. Who the heck still uses canned mushrooms? Especially if you're going to go through the trouble of preparing green beans. It is really that hard to chop and sauté mushrooms? The less said about the overwrought tiramisù, the better.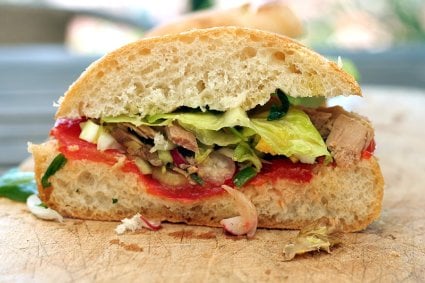 Near Nice, I stayed in the picturesque village of St. Jeannet, a hilltop home which was a sunny slice of paradise, perfect for anyone wanting some peace & quiet of a small village. Surrounded by apricot and persimmon trees, and plenty of lavender and fresh herbs growing everywhere, the open, well-equipped kitchen could not have made cooking any more enjoyable. The village boasts an excellent food market with the best pan bagnat I found in the region. Trisha Robinson rents the place year-round and I'm already figuring out how often I can make it back down there.
If you're looking for some culture, the region has much to offer. Many of the great twentieth-century artists set up studios here, often working with local potters to produce ceramics. There's the outstanding Musée national Ferdnand Léger, which just reopened (I crashed the opening), and several chapels in the area, including one in Vallauris painted by Picasso. It's a bit hidden; even the police I asked, who were standing one block away, didn't know where it was. Near Vence, the Matisse chapel, seemed to have hours that didn't jibe with ours, and many others, it seemed, as I stood amongst the confused, wandering the sidewalk out front.
My train back to Paris left via Marseille, and I spent the day wandering the sun-scorched streets. Marseille has sort of a funky reputation and indeed isn't very touristy. Most of the trendy restaurants are clustered on the rue Sainte, just off the Vieux Port. Maison Empereur has been offering unusual and excellent cooking supplies since 1827 and is worth a visit, and although the jury is still out on navettes, the dry biscuits still turned at today at Four des Navettes, the oldest bakery in Marseille, the wood-fired pizzas are great and so are the almondy macaroons, which made a fine dessert to my last Provençal dinner, onboard the high-speed TGV train back to Paris.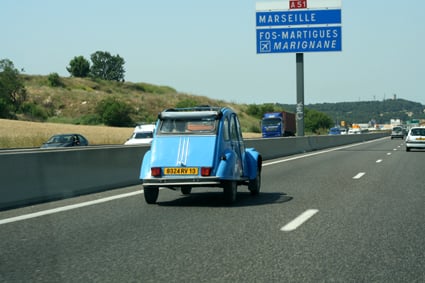 With the obligatory glass of chilled rosé, bien sûr.
More reading on Niçoise cooking:
Two excellent books on the local fare are Flavors of the Riviera by Coleman Andrews, and Cuisine Niçoise by Jacques Médecin, who was the former mayor of Nice until he 'disappeared' on a business trip to Japan, only to surface in South America, having absconded with a sizable amount of local funds. After being sentenced to two years in jail, he's a local legend—and hero to some (the French wink and admire anyone who can "beat the system", even if they've stolen a considerable amount of public funds) and his book is one of the bibles of Niçoise cuisine. It's a good reference, although I don't advise supporting criminal behavior, by French or American icons, the recipes are authoritative and authentic.
Made in Marseille is a comprehensive look at the cuisine of Marseille with recipes for regional specialties, local dining tips, and restaurant suggestions.
More links: