Vin de peche: Peach Leaf Wine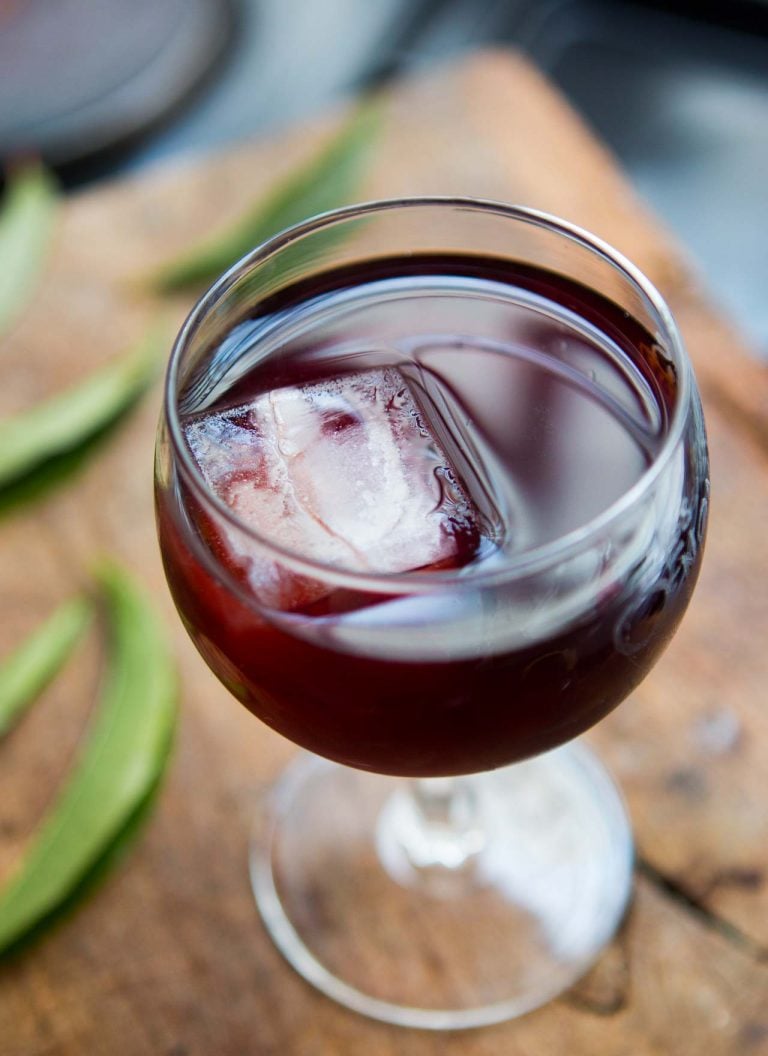 In the south of France, they're pretty generous with les glaçons. It's never any problem getting ice cubes, which are often brought to the table heaped in a bowl. And sometimes, they're even already added to the carafe of rosé you've ordered, already for you. When ice is added to a drink, it's called a piscine (pool) in France. Contrast that with Paris, where ice seems more precious than wine.
But you'll need ice for drinking this Vin de pêche, an apéritif made with fresh peach leaves.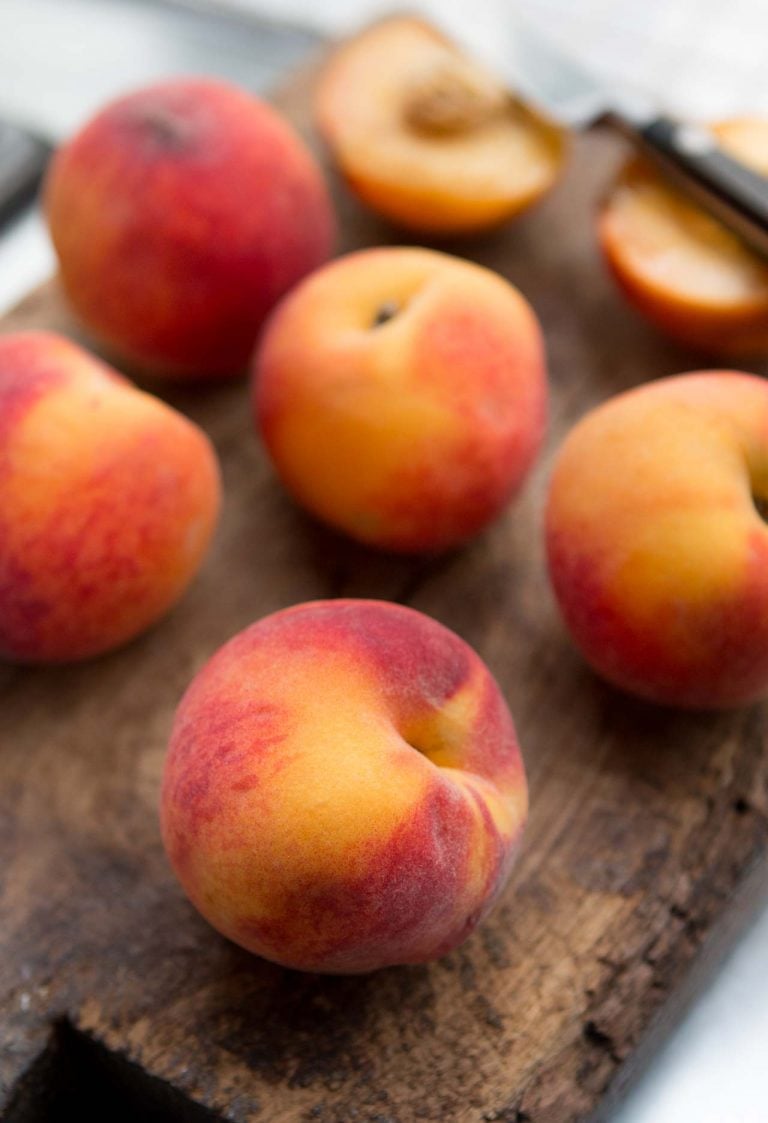 It's a wonderful drink best made from young peach leaves, if you can manage to get some. They have the most flavor and add an almond-like aroma to the apéritif wine. You will want to add ice to it as it's fortified with some brandy, to help it last longer.
If you don't have access to a peach tree, ask a farmer at your local farmer's market if they'll bring you some. I'm pretty sure cherry or nectarine leaves will work, although I can't vouch for any others. And of course, make sure the leaves are organic or unsprayed. Peach leaf wine will keep for months in the refrigerator. Serve it on its own or with a twist of lemon or orange, and, yes…ice, of course.
| | |
| --- | --- |
| Vin de peche | Print Recipe |
I used a Saumur, but any inexpensive fruity red wine will work. Aperitifs like this are meant to be made with inexpensive red wine, so no need to feel like a cheapskate. You can easily increase the recipe if you'd like to take advantage of the availability of young peach leaves, which give the wine a surprisingly tasty almond flavor. Do check with your local cooperative extension or nursery first if you have any questions about whether your peach leaves are edible.
40-50
young peach leaves,
unsprayed
1
bottle (750ml)
fruity red wine
3
tablespoons
Cognac or brandy
7
tablespoons (90g)
sugar
1. Wipe the leaves with a damp cloth to remove any grit or debris. Pour boiling water into a large preserving jar to clean it. Let it stand for 10 minutes then pour out the water and invert the jar to dry.
2. When the jar or ready, mix together the red wine, peach leaves, Cognac, and sugar. (Don't worry if the sugar isn't quite dissolved; it will as it sits.)
3. Put in a place away from sunlight and let stand for ten days, agitating it once daily. After ten days, taste. If the almond flavor is to your liking, strain the vin de pêche into a wine bottle and put a cork in it. If it's not quite there, let marinade another four days.
Storage: The peach leaf wine will keep for up to one year in the refrigerator or in a cool, dry place.