Culture Shock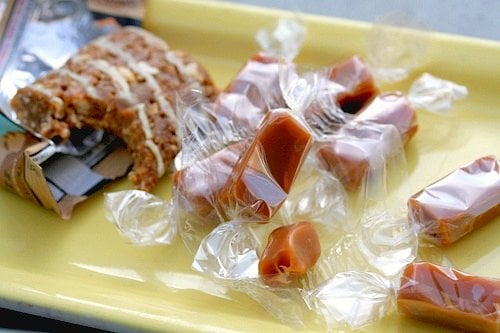 The "Toffee Buzz" Clif bar that I picked up in the states (as a travel emergency ration) versus Salted Butter Caramels from Jacques Genin that my houseguest left for me.
I don't think I need to tell you which one won.
But if Jacques is willing to add a salted butter caramel energy bar to his list, I'm going to stock up on those instead, before my next trip.
Or even before.