Jacques Genin in Paris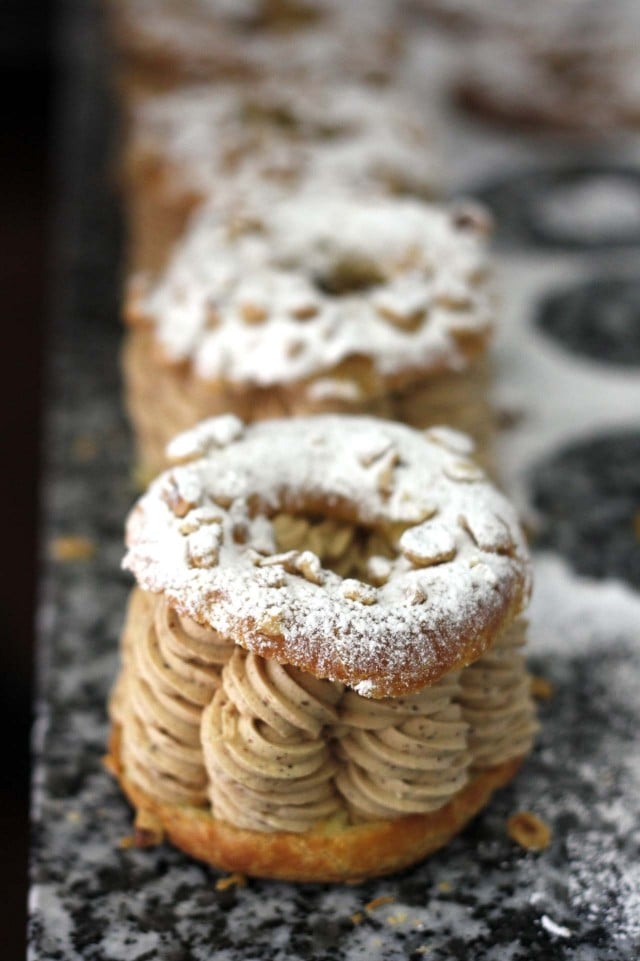 To those of you who've been writing and pleading to get into the laboratory of Jacques Genin, the most elusive chocolatier in Paris, the wait is over. After years of jumps and starts, he's opened a boutique in Paris. So his dream is finally a reality—and what a dream it is!

This ultra-modern shop on the fringes of the Marais is immaculate and sparse, I think, to show off the chocolates and confections of Monsieur Genin. I've been watching the construction from the outside and when he was finally open, I raced over.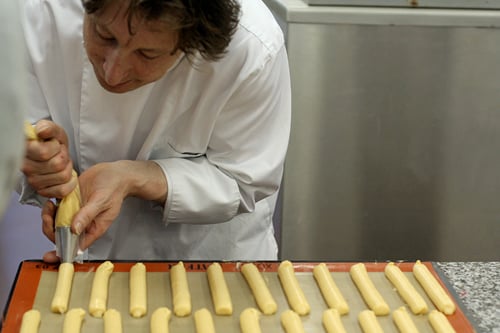 The first thing he did when he saw me was to pop a chocolate éclair in my mouth. Which, as anyone who's visited his workshop with me on a Paris chocolate tour, will get a chuckle out of. He likes to give me a hard time, which in France, means he really likes me. (Or so I'm told.) Even so, I couldn't keep quiet and I kept exclaiming to him that I was completely wowed by his shop.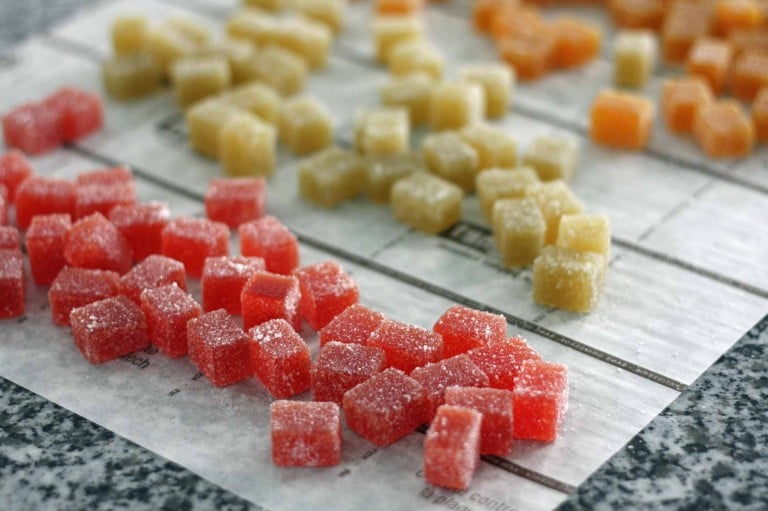 I didn't realize it was a press day, and Jacques kept handing me things to try, presumably not for the sole purpose of shutting me up, but the shop won't be open officially until Monday. I sampled plenty of chocolates, including ones flavored with fresh mint, pu er tea, and grapefruit zest. This store features a café, for those wanting to indulge in a creamy éclair au chocolat or a caramel cream-filled Paris-Brest, and perhaps a chocolat chaud.
And those caramels. Oh yes…those heavenly caramels…See more at this video of me and Jacques in his shop:
Jacques Genin
133, rue de Turenne (3rd)
Tél: 01 45 77 29 01
(Map)
UPDATE: Jacques Genin opened a smaller boutique in Paris at 27, rue de Varenne (7th)