My Food Photography Gear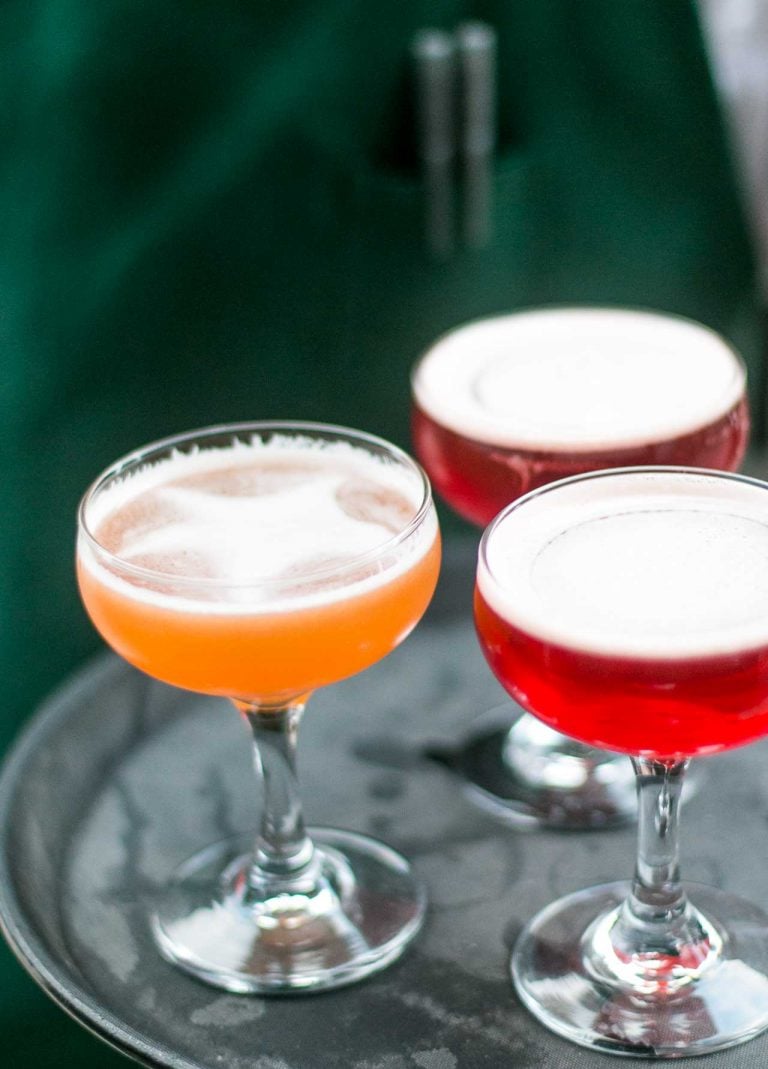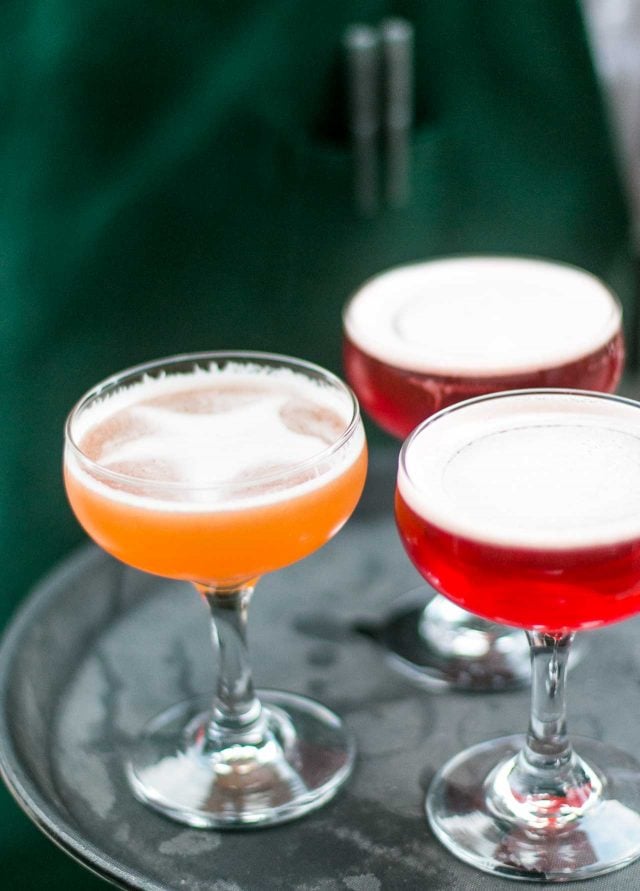 Many of you have asked about my Food Photography Gear, so here's the run-down on how I take and process some of the photos on the blog, as well as the equipment that I use. The first thing I might say is that taking a good picture is partly the camera, but it is also the person behind it. I don't consider myself a professional photographer but I practice taking pictures all the time.
When I am shooting a recipe, I'll consider if a technique or step needs to be shown, if there is an ingredient that is interesting (or particularly beautiful), or perhaps if the situation where I am cooking or baking something feels like a moment that I want to share. If I'm out-and-about, I will often see something at the market that looks appetizing or a pastry in a shop that stands out. Living in Paris, I'm surrounded by beautiful things and most of the time, I try to do as little as possible and just get out of the way and take the picture; a flaky croissant or crusty baguette requires no manipulation to look great.
The following is a summary of the equipment I use, as well as a discussion of what techniques I use to get the shots for the site.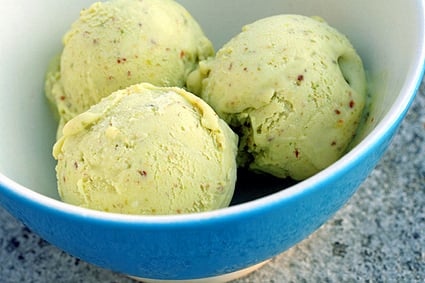 Cameras
For those starting out, I recommend the Canon Rebel, and I love it. It's a great camera, and very well-priced for the features it offers. For years, this was the camera that I used and most of the pictures on the blog, that appear through 2013, were taken with my Canon Rebel. The compact size of the Rebel and weight made it easy to tote along and I was extremely happy with this camera, and I highly recommend it for folks starting out in digital photography. For the price, and quality of images, it's an excellent choice.
In 2013, I moved up to the Canon 70D (below). I wanted to expand my options and the 70D offered a large vari-angle screen that can be moved around (helpful when using a tripod), it had a much higher ISO rating than the Rebel, allowing me to shoot in very low light situations (nights in Paris, inside restaurants, etc), features a touch screen ♥, and has WiFi capabilities. The controls are similar to the Rebel, but I've had to take some time to learn to use some of the new features this camera offers.
When I bought my first digital camera, I was advised to get the camera without the lens. Since the 'kit' lens is less than $90, I bought it. But since I bought additional lenses, I took the 'kit' lens off and never used it again. So I agree: Skip the kit lens and buy one of the two I list below. The 50mm 1.8 is a perfect, and inexpensive, place to start.
If you do get a Canon digital camera, or already own one, there are great online tutorials to help you figure out what all those dials and buttons mean.
For social media, such as Instagram and Snapchat, I use my iPhone 8 Plus. It takes better pictures than many cameras and is easy to travel around with.
I recently purchased my first "mirrorless" camera (in 2018), a Sony a6000, part of their Alpha series.
I was attracted to the size of it (it's about one-third the weight of my Canon 70D) and several photographers said the quality of the images would be similar. It's been a bit of a learning curve (the white balance is different than the Canon images) but I'm getting used to it. The a6000 is their least-expensive mirrorless camera; the other ones cost a lot more, but have better video capabilities. (I don't do many videos so didn't opt for one of them.)
I did get mine with the kit lens, which wasn't so great for food photos, so I purchased the 50mm 1.8 lens, which allows you to take better pictures in low light.
Lenses
I have several lenses that I use:
The Canon 50mm 1.8 is the bargain of the century and the lens I snap on my camera when I leave the house since if something happens to it, it's not a big deal. It's small, lightweight, and inexpensive. If you own a Canon DSLR, you must get this lens.
I often use the Canon 50mm 1.4, which is faster than the previous lens, and more expensive, but it's very well-made and good for low-light situations due to the 1.4 lens. This is the lens I use for most of the photos on the blog.
The Canon Macro 60mm isn't cheap, but it's an amazing lens which I use for anything very close up. It allows me to get as close as I want to something; some cake crumbs, a drip of chocolate, or a smudge of ice cream. I labored long and hard whether to invest in a lens like this, and I use it when I want to be right up tight against something. (However ever since I got the following lens, I don't use the macro one very often.)
One of my favorite lenses in my arsenal is the Canon 24-70mm zoom which several photographer friends highly recommended. It's very fast, so can be used in low-light situations, but is also quite heavy. It's not inexpensive, but it has a wide range of uses and although the price was initially a deterrent, I'm glad I made the investment. It also has a macro function, too.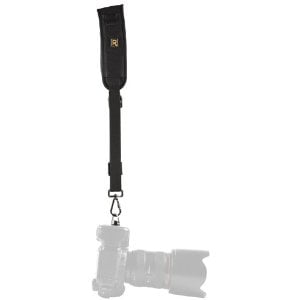 For toting my camera around, I recently discovered the Black Strap. I didn't realize what a cumbersome nuisance the strap that came with my camera was until I tried this strap, which allows you to easily grab your camera without being tangled in a bunch of cords and straps. If you carry your camera around with you frequently, even though it looks slightly dorky, I found this to be a good item to have.
For those times I prefer to hand-hold my camera, I have this Case Logic Quick-Grip, which is lless cumbersomethan a strap that hangs around my neck.
Tripods
Because I tend to favor sharper images, and the lighting in Paris means I have to shoot at lower shutter speeds, I use a tripod 50% of the time. I prefer to shoot freehand, but invariably things come out a bit fuzzy if I don't.
I have two. I have a Velbon tabletop tripod. This Velbon is sturdy, and a good value with a quick-release feature so you take easily take the camera off without unscrewing the whole thing. The downside it to tighten the camera after making an adjustment, you have to remove the quick-released platform and re-adjust the tightness.
The tripod I use mostly is the Slik Sprint Pro. This is a rock-solid tripod, easy to use and adjust and is a professional-quality piece of gear at a very attractive price. It is a great tripod and I love mine. A feature to look for a tripod is legs with clips that you can unfasten to allow you to raise and lower the tripod easily; the ones with the screw-type fasteners can be frustrating to use.
If you don't have a tripod, prop your camera against something or rest it on a book to steady it. I do this sometimes in restaurants, since I don't use the flash and use a slow shutter speed.
Lens Filter
Although I'm fastidious about keeping the lens cap on, it's imperative to use a lens filter. This will prevent scratches on your lens.
Lens Cleaning
For lens cleaning, I use a microfiber cleaning cloth. Using fluids on a lens can damage it if you're not careful, and every once in a while, I give my lens a swipe to clean off any bits of butter or caramel that may have landed on it.
Flash
Shot indoors, in my kitchen at night with the Canon Speedlight.
I invested in a Canon 430EX Flash. Despite my wariness to use a flash, sometimes I'm in a place like a chocolate shop or kitchen, where there's a lot of movement and not a lot of light.
This excellent flash automatically compensates and adds just enough light to illuminate and shoot at a faster shutter speed, but doesn't give people that "deer in the headlights" look. If you use it, simply point the light straight up at the ceiling and you'll get a wonderful fill-in flash. The photo above, of the figs, was taken using my Canon Speedlight and doesn't look like it was taken with a flash, at least to me. And if you live somewhere where there isn't a lot of light, or plan to shoot during winter months when the sun goes down early, you might want to consider using one.
Tips and Techniques
When I take photos for the site, I don't really have a plan. I try to keep props to a minimum and use materials like plates and flatware that don't distract from the food. For this site, the photos are part of a story and if I'm writing about ingredients or techniques or a recipe, I like the photos to correspond with the text. Keeping things simple means that people focus on whatever it is I'm shooting, such as the vanilla extract and beans, above. Depending on the time of day or the season, I'll either shoot in my kitchen or outdoors. The Pistachio Gelato shot at the top of this post which was shot on my roof, placed in a concrete corner out of direct sunlight. The vanilla was just on my kitchen counter and I use a tripod because the low light requires a slower shutter speed.
While creating a recipe for the site, as I start cooking, I'll take pictures of the process along with way, especially if I'm doing a recipe that might require a photo of the dessert or a particular ingredient to accompany the text. But often I do it for demonstrating techniques as well, like rolling doughs or candymaking.
Unlike cookbooks, on the site I have the freedom to show step-by-step photos, which is helpful for more challenging recipes, such as my Kouign Amann recipe. And the photos were helpful for the post I did called How to Make the Perfect Caramel, where I wanted to show exactly what stages to cook the sugar to, and to alert readers to things to watch out for.
The same photo, revamped using the Levels adjustment in Photoshop.
For most entries on the site, I take 25-50 pictures, and process them in Lightroom. Lightroom is a great editing program but is not exactly intuitive, and I've had to take a few lessons on how to use it. (And much of it still baffles me.) A good book to learn Lightroom is The Adobe Photoshop Lightroom Book for Digital Photographers, which explains everything in everyday language.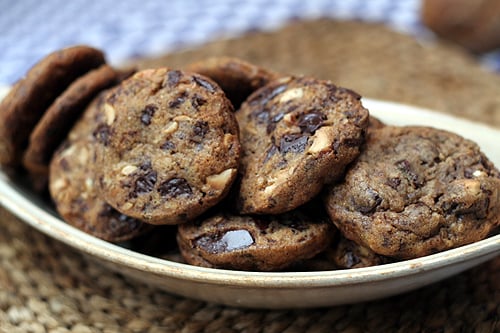 Chocolate Chip Cookies from my book
Ready for Dessert
, shot outdoors in natural light.
Since many people are on laptops or mobile devices, I try to keep the images close to the food, but not too close; I don't think food should ever be bigger than it actually is. I don't futz with the food too much; I try to stack it on a plate, or scoop it into a bowl, and just shoot it. I keep accoutrements to a minimum; I might use one utensil or a napkin alongside, as one would naturally cook or eat the food.
White asparagus snapped in a Paris restaurant with no flash, at ISO 800.
I usually always use my digital single lens reflex camera (DSLR), and on occasion at home (never in a restaurant), I use a Canon 430EX Flash, but as I get more familiar with my Sony a6000, I will be using that more often.
Never, ever use the flash on the camera, as it makes the photos too harsh. I almost always shoot in M (manual) mode. The gray skies of Paris mean the light is always diffused, which can be good for photos.
The last bit of advice I'll give is to practice. The great thing about digital is that you're free to make mistakes because they're easy to get rid of. Below are some additional links that offer advice on various food photography topics.
Food Photography Links
Heidi's tips are at 101Cookbooks.com
Elise shows how she does it at Simply Recipes
Deb shows her approach to food photos over at Smitten Kitchen
Lara at Still Life With is one of the most comprehensive sites on food photography
Food Photography tips from White on Rice Couple
Lolo, from Vegan YumYum shares food photography tips
Nika teaches Food Photography 101
Ree gives 10 tips from her ranch.
If you want to see how Béa does it, visit her luscious site, La Tartine Gourmand
Jaden shows off digital lighting at Steamy Kitchen
Food Photography at Wrightfood
My Amazon list of favorite photo gear.