Fromage Fort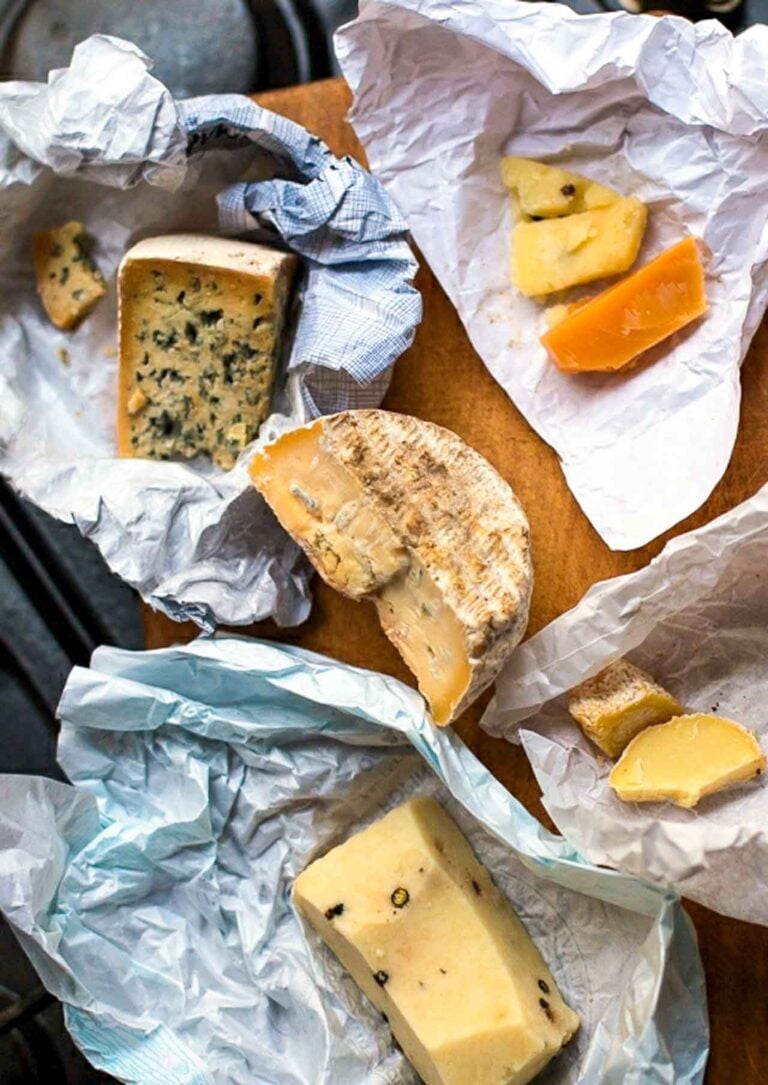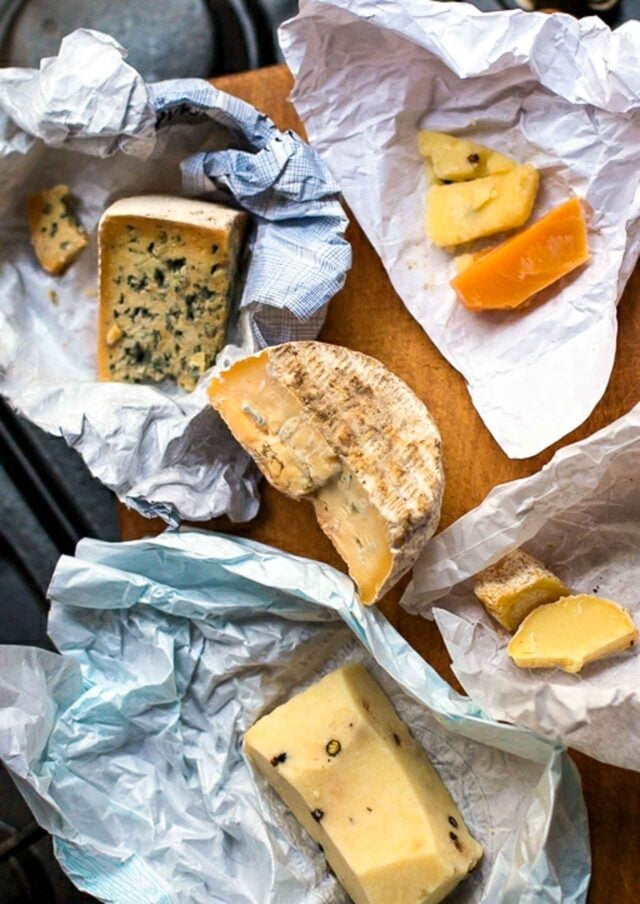 At any given time, there are between two – and fourteen – nubbins of cheese in my refrigerator. Those odds and ends are the result of me getting too excited when I'm at the fromagerie, usually going with the intention of buying just one or two wedges. But after scanning the shelves, and seeing a few cheeses that also look worthy of my shopping basket, ones that I am sure need to be tasted, the friendly women who I buy cheese who wrap them all up neatly in paper for me to take home. The bill is always more than I expect, but it's the one bill that I'm happy to régler (pay up).
As fond as I am of cheese, as are my fellow Parisians, they're not quite as fond of loading things up with garlic as much as other folks. You rarely see anything heavily dosed with garlic (forty cloves, or otherwise) in Paris restaurants, nor have I ever been served anything with more than the barest hint of garlic in someone's home. (I'm not sure why because there is so much garlic at the markets. So someone must be buying it.)
Yet I'm doing my part to promote l'ail (garlic) and surprise guests by grating some into salad dressings or whipping up a batch of powerful aïoli, garlic mayonnaise from Provence, from time-to-time. I have no trouble finding plenty of uses for all the lovely garlic that's available, but a solution for those scrappy cheese bits and pieces was elusive – until I learned about Fromage Fort.
So when I've got too many cheese bits on hand, it's Fromage Fort to the rescue. The name means "strong cheese" and I'm not sure where it originated, but I have a hunch it's a relative of cancoillotte, a gooey cheese, sometimes seasoned with garlic, and cervelle de canut, a cheese spread from Lyon dosed heavily with herbs and garlic. Or, if they're not related in any way, fromage forte is a tasty by-product of French frugality.
For this batch, I used a combination of blue cheese, Cantal, aged Gouda, some rinds of semi-hard goat cheese, and a bit of cream cheese to smooth things out. The blue cheese I had was a little too fort and that's what raised my guests' eyebrows, not the garlic. (Me too.) So be careful with the blue cheese as it can quickly overwhelm.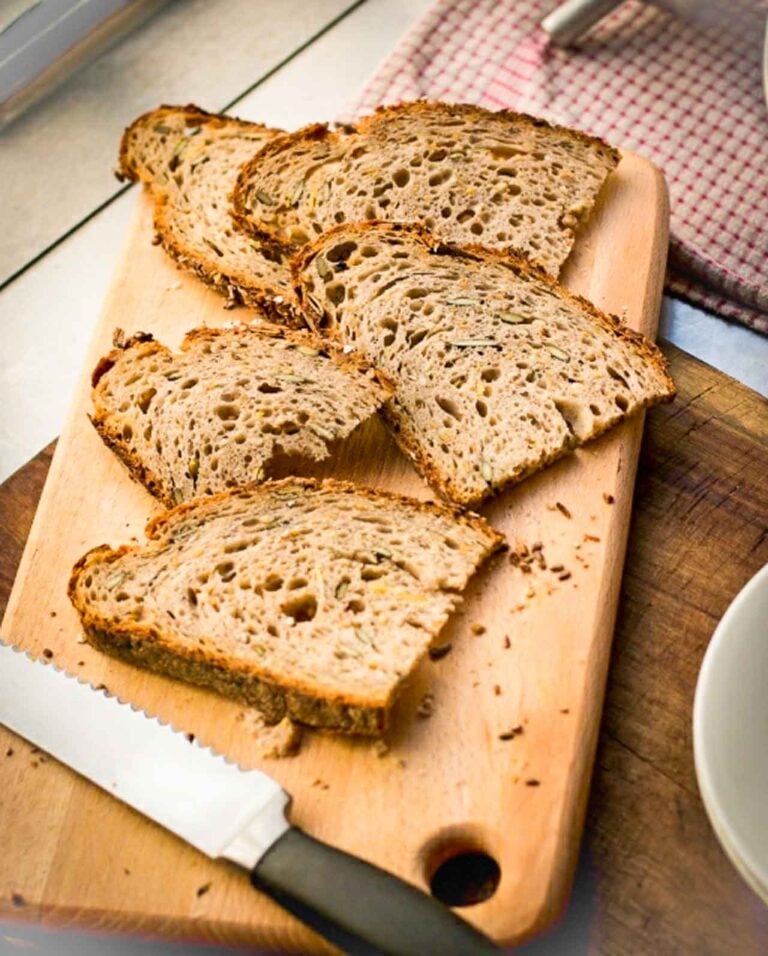 One cheese FAQ that comes up is, "Can I eat the rind?" The answer that I got from an affineur (cheese ripener) is that you can eat rinds if they won't adversely affect the flavor of the cheese. That said, big wheels of cheese, like Comté, Gruyère, and Gouda, due to their heft, are often rolled around on the floors cheese caves so it might not be such a great idea to eat them.
Softer cheese, that have been ripened on shelves, have rinds that are generally eaten unless there is a substantial amount of mold. (Although I've seen French people eat their way around rinds of brie and camembert cheeses, which I do enjoy, so it really is a matter of personal preference.) If you're not sure, if something looks unappetizing, it is probably going to taste that way. So shave off any rinds that look suspect, then whirl the tasty parts away in your food processor.
| | |
| --- | --- |
| Fromage Fort | Print Recipe |
Depending on your cheeses, you may not need all the cream cheese. (Some versions use softened butter, so you can swap that out.) If you have a bunch of runny cheeses, like brie de Meaux or camembert, you'll probably use less. You can use either chives for a bit of oniony flavor, or flat-leaf parsley. Serve with toasted bread rounds or bâtons, or crackers. You can also spread the fromage fort on slices of baguette then place them on a baking sheet and run them under the broiler for a few minutes, until the cheese is soft and bubbly.
8
ounces (225g)
cheese pieces,
hard rinds removed
1 to 2
ounces (30 to 60g)
cream cheese
1/4
cup (60ml)
dry white wine
1
garlic clove,
peeled and minced
a few turns of freshly ground black pepper
pinch
of cayenne or red pepper powder
1
tablespoon
minced chives or flat-leaf parsley
additional chives or parsley,
for garnish
1. Cut the cheese into bite-sized cubes and put them in the bowl of a food processor with 1 ounce (30g) of the cream cheese, wine, garlic, and the black and red peppers.
2. Process the mixture until completely smooth. If it is not completely smooth (which may happen if you are starting with an assortment of harder cheeses), add the additional cream cheese, and continue to process.
3. When smooth, add the chives or parsley and pulse the machine a few times, until they are incorporated.
4. Scrape the fromage fort into a serving dish or bowl, cover, and chill until firm.
Serving: Sprinkle the fromage fort with additional chopped chives or parsley, and perhaps a few turns of black pepper. Serve with toasted bread or crackers with pre-dinner drinks or cocktails. Let come to room temperature before serving. Fromage fort can also be served over split baked potatoes.
Storage: Fromage fort will keep for 3-5 days in the refrigerator; be aware that the flavors will become stronger the longer it sits. It can also be frozen, if well-wrapped, for up to two months.