Do you know what media training is? If you don't, it's when they teach people how to behave on television and radio. Media trainers work with politicians, business executives, and nowadays, a lot of chefs.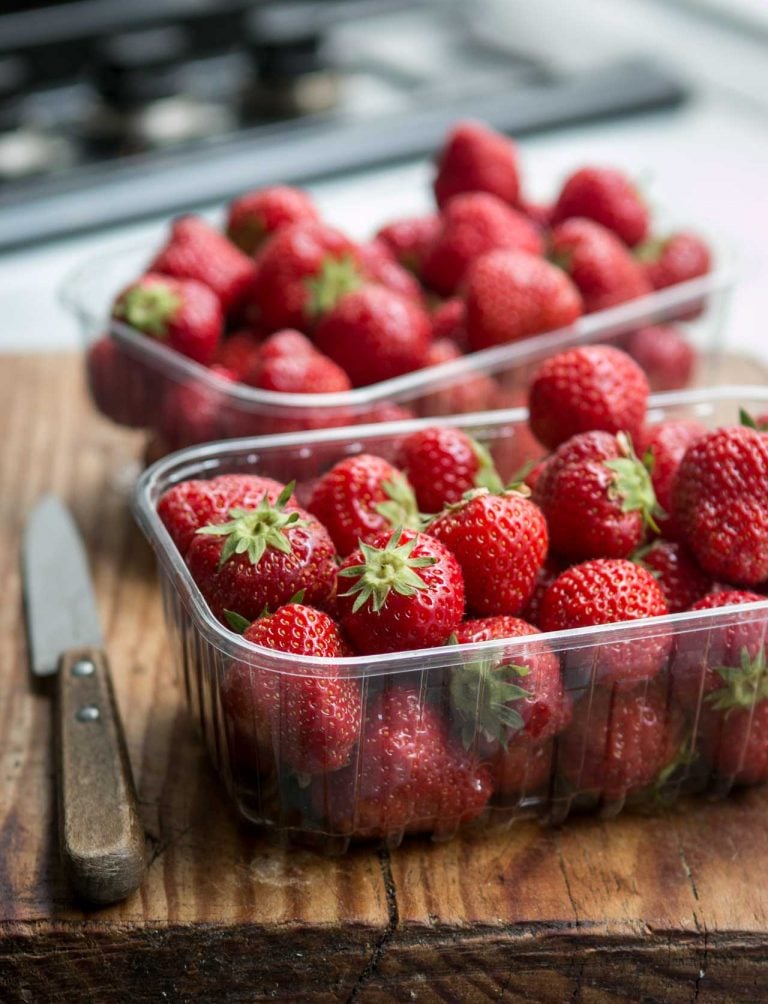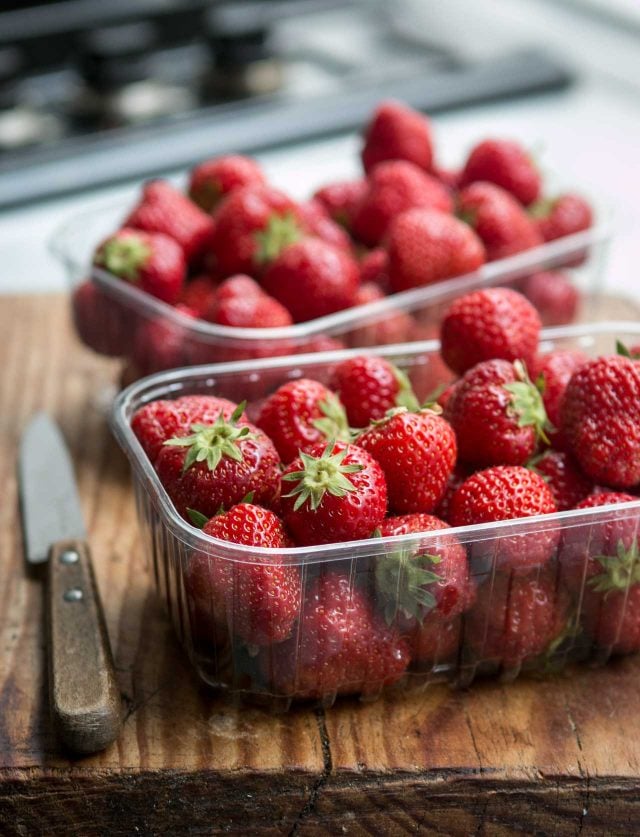 Cooking on tv is much harder, because instead of just sitting there having a casual chat, you need to be fielding questions at the same time as measuring out and explaining fourteen different ingredients to the weatherman, who is calling you on your phone that's vibrating in your back pocket, wondering where that darned spatula you thought your brought to the studio is, and how you're going to fold egg whites without one.
I once saw a cookbook author on television, preparing to make a rhubarb dessert on a morning news show. She's confident and well-prepared. And just as she's about to start, the host says; "Rhubarb? I hate rhubarb!"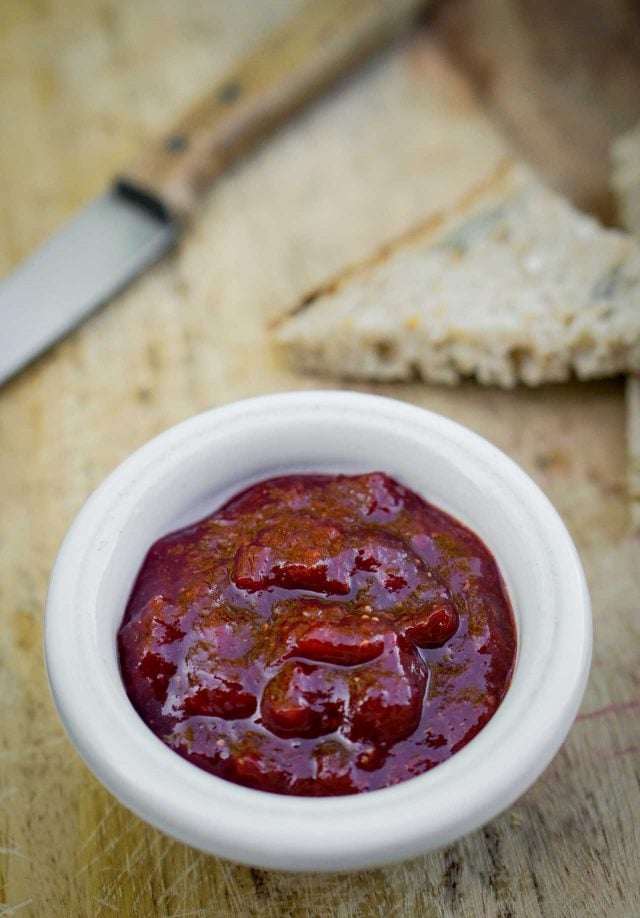 For the next 3:30 excruciating minutes, the poor dear has to make a rhubarb dessert while the host continued his tirade again the sometimes-maligned ingredients. (Which technically, is a vegetable.)
So here's a recipe for Strawberry Rhubarb Jam, which combines two ingredients that I happen to adore. It's very easy to make and economical; one big bunch of rhubarb and a big basket of berries and, well, you've got jam. Although typically strawberries get paired with rhubarb, I think it's often more interesting to add stronger-flavored and darker-colored berries, like raspberries or blackberries. And who knows? The bright red color might turn the tide for rhubarb-haters, and perhaps this jam can train them to do otherwise.
Strawberry Rhubarb Jam
Even though strawberries are the classic accompaniment with rhubarb, I occasionally mix in more assertive berries, like raspberries and blackberries. Frozen berries work in this jam just as well. Because rhubarb doesn't have much pectin, and often add apple juice which helps the jam to set nicely.
3

pounds (1,25kg)

rhubarb

,

trimmed and sliced into 1/2-inch (2cm) pieces

2

cups (300g)

quartered strawberries

,

or a mix of strawberries and other berries

1

cup (250ml)

water or apple juice

5 1/2

cups (1,1kg)

sugar

juice of

one

lemon

pinch of

salt

optional: 1

tablespoon

kirsch
In a large pot, mix the rhubarb, berries, and the water or apple juice. Cook, covered, stirring frequently over moderate heat, until the rhubarb is cooked through and thoroughly tender. It should take about 15 minutes.

Put a small plate in the freezer.

Add the sugar, lemon juice, and salt, and cook, uncovered, skimming off and discarding any foam that rises to the surface, until the jam is thick and passes the wrinkle test.

To do so, place a small spoonful of the jam on the frozen plate. Return it to the freezer and check it a few minutes later; if the jam wrinkles when nudged, it's done. You can also use a candy thermometer; jam jells at approximately 220ºF (104ºC).

Stir in the kirsch, if using, then ladle the jam into clean jars, cover, and store in the refrigerator.
Notes
Note: I don't process most jams since I eat them within a few months and keep them in the refrigerator. If you wish to process them, check out Practical Canning Tips.
Related Posts and Recipes:
Roasted Rhubarb (Wednesday Chef)
Strawberry-Rhubarb Pâte de Fruit (Tartlette)
Rhubarb Pie with Lattice Crust (Michael Ruhlman)
Rhubarb-Grapefruit Preserves (Wednesday Chef)
Rhubarb Tart (Amateur Gourmet)
Rhubarb Jam & Jelly (Kitchen Parade)
Rhubarb Cobbler (Smitten Kitchen)
Shallot, Beer, Prune, and Cocoa Nib Jam
Rhubarb Sorbet (Simply Recipes)