Crisp Topping Recipe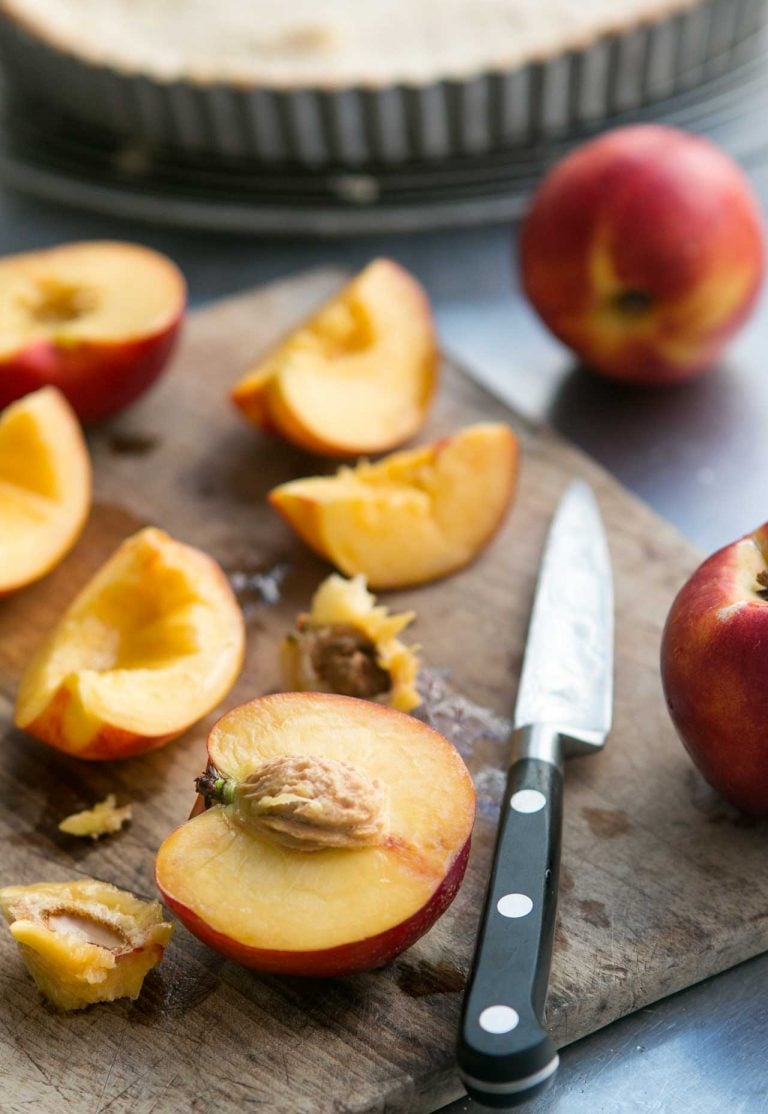 There's something about a warm fruit crisp with a scoop of Vanilla Ice Cream melting alongside that most people are unable to resist. And who doesn't love pulling that heavy baking dish, fragrant with the aroma of sweet seasonal fruit, out of the oven, with the rich fruit juices bubbling, with the heavenly smell of the buttery, nutty topping? What's not to like?
I love fruit crisps but sometimes they can be, well…less than crisp. So I came up with a plan to put the crisp back in crisp topping.
Ever since I came up with this recipe, it's become the only one I use and is my summertime staple. Even though there's perhaps nothing easier to prepare in a moment's notice, I like to keep a batch in the freezer for an impromptu fresh fruit crisp, so you can easily double the recipe and freeze the rest for the next time.
I use the coarsest polenta available, although you can use stone-ground cornmeal or even 'instant' polenta which is the most common kind of polenta available in Paris. This Polenta Crisp Topping is enough to cover a 2-quart (2 liter) baking dish of fruit filled with about 8 cups (2 kg) of sliced and sweetened fruit. Some favorite combinations are peaches and nectarines with berries or cherries, fresh apricots tossed with sour cherries, Gravenstein apple slices mixed with blackberries, and rhubarb with berries.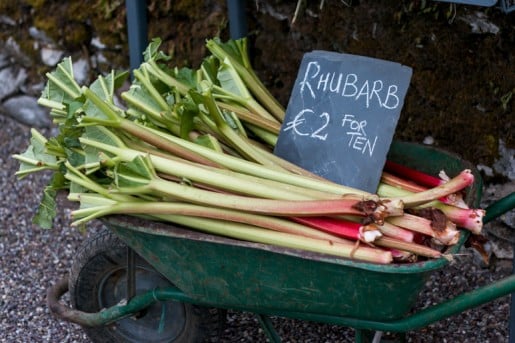 Making the recipe is pretty straightforward and is easily whizzed up in your blender or food processor. If you don't have either, you can chop the nuts by hand and use your fingers or a pastry blender to make the crisp topping. And although I often recommend toasting the nuts in advance, sometimes I don't feel like firing up the oven and just add them as is.
2/3
cup (90g)
coarse polenta
3/4
cup (80g)
almonds or walnuts
1/2
cup (90g)
packed light or dark brown sugar
1
teaspoon
ground cinnamon
4
ounces (1 stick, 115g)
unsalted butter,
well-chilled
1. In a blender or food processor, pulse the flour, polenta, nuts, brown sugar, cinnamon and salt until the nuts are in smaller pieces.
2. Cut the butter into chunks and pulse in the machine until the butter is finely broken up and the mixture no longer looks sandy and is starting to stick and clump together.
3. Distribute crisp topping over prepared fruit and bake until fruit is bubbling and cooked underneath, and the topping is deep-golden brown. (Plunge a sharp paring knife in the fruit to feel if it's cooked through.)
Note: You can store the mixture in a zip-top freezer bag for a month or two, or refrigerate it for up to one week.
Related Recipes:
White Chocolate Rice Krispie Treats with Candied Peanuts