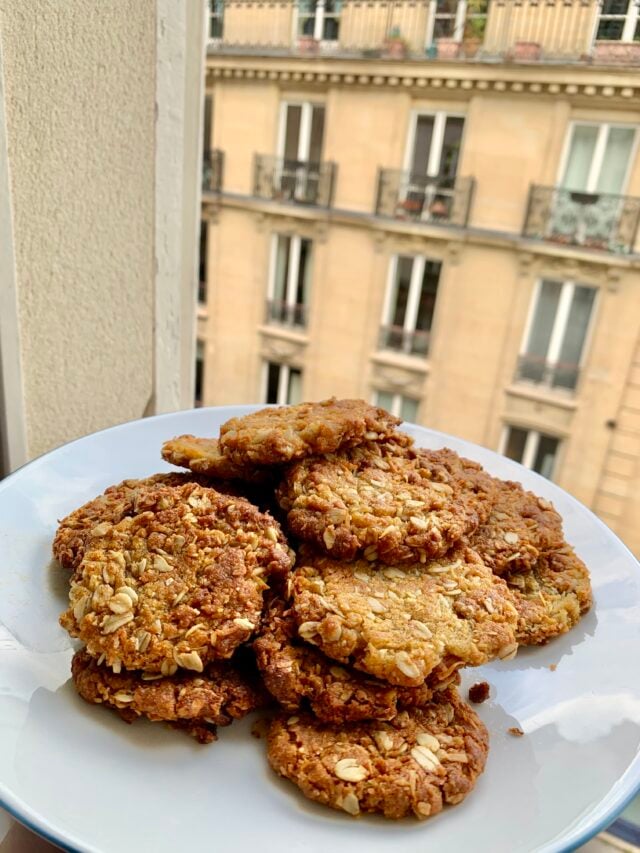 Hello, welcome to my guest post, where I share one of my favourite childhood recipes…and a taste of Australia. If you make these biscuits, I hope you enjoy them as much as we do!
When I lived in London, I once had an argument over holiday planning with a boss who didn't want to let me have time off to go home to Australia for Christmas. "England is your home now," she said. I immediately burst into tears and booked the flight online as she watched on in bemusement. In 3 years I will have been living outside Australia for longer than I lived there growing up but it is still where I mean when I say "home."
With 12 years in London and 5 years in France under my belt (I'll save you the math; I'm 37 and I moved overseas at 20) and with travel off the cards for the foreseeable future, it feels further away than ever. But there are some foods that transport me back home immediately, to dusty hot days in the playground (Vegemite sandwiches), salty air at the beach (shaved ice), or pre-exam jitters in the beautiful sandstone courtyard of my university (Allen's pineapples).
Through it all, I have a flimsy little cookbook that has followed me around the world and lives in our kitchen in Paris, that was put together by my mum's best friend, when she was a kindergarten teacher, over 20 years ago. The cover is a little faded, the pages stained from years of use, and as soon as I open it I find a recipe that leads me down memory lane. We call it a "community cookbook," a typical school project in Australia. Each family contributes their favorite recipe and they are all bound into a little book that is sold (usually right back to the people who have contributed the recipes) and the money donated to charity.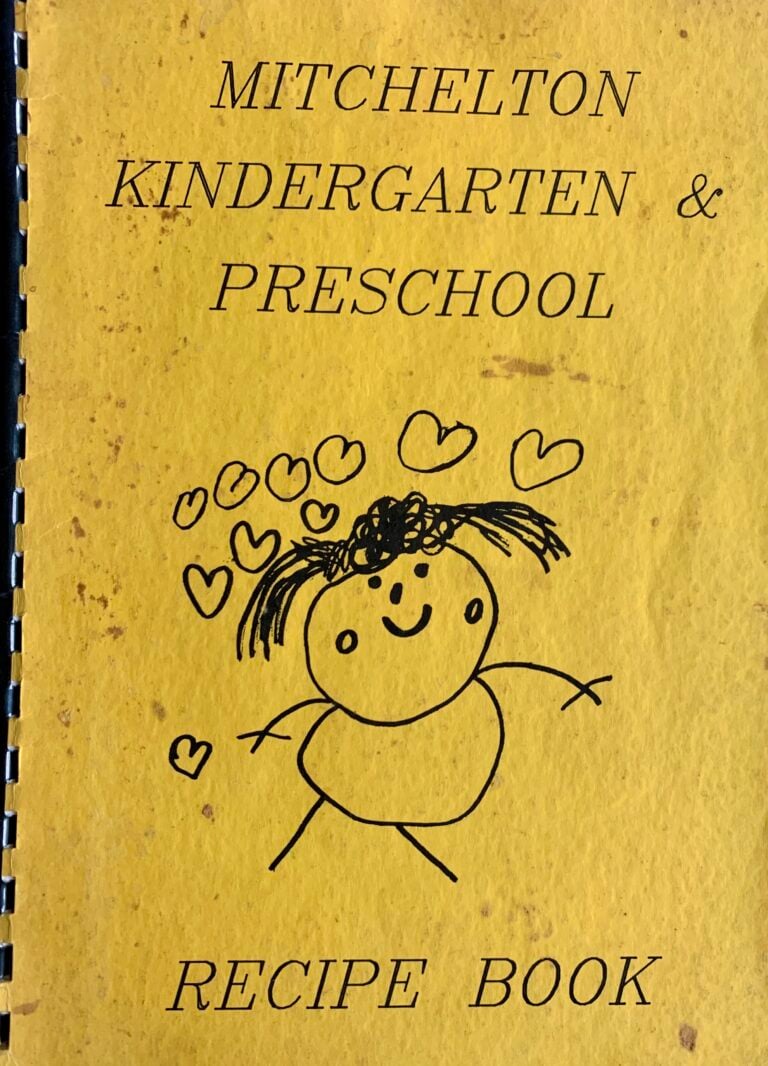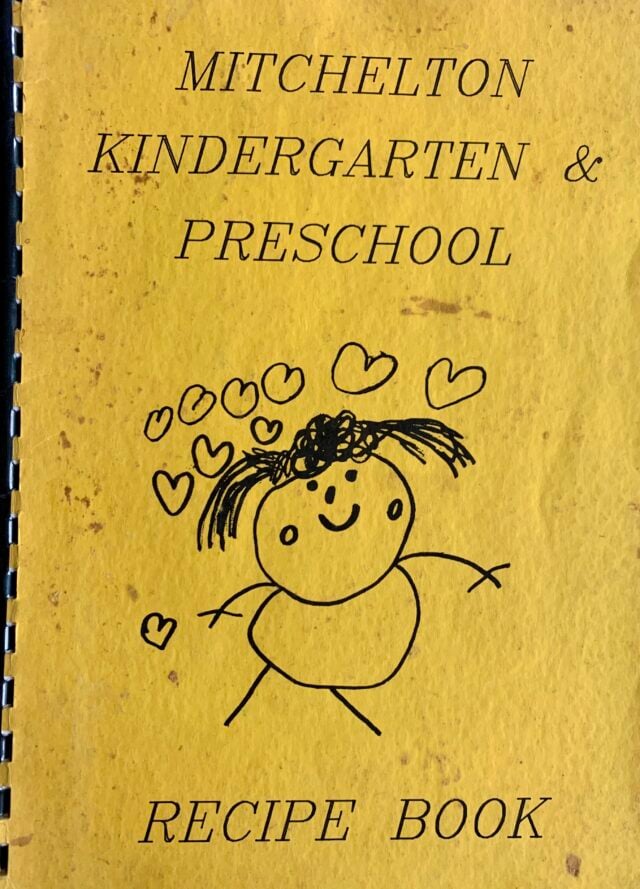 The beauty of these books is that the recipes are the best of the best. Written as simply as possible (some a little too simply…many are missing oven temperatures) with no comments section to ask whether you can substitute this for that, halve the sugar, or make the recipe fat-free. They're classic family favorites that have been made so many times that they are ingrained in my muscle memory. 
One of the recipes I have been making from this book since childhood is Anzac Biscuits. According to the Australian Government's DVA (Department of Veteran Affairs) website "the Anzac tradition – the ideals of courage, endurance and mateship that are still relevant today – was established on 25 April 1915 when the Australian and New Zealand Army Corps (ANZAC) landed on the Gallipoli Peninsula."
Anzac Day is a day of remembrance in Australia and New Zealand and commemorates servicemen and women who have served in wars, conflict or peacekeeping operations. There are services held at dawn (the time of the original landing at Gallipoli, in Turkey) all over Australia, where wreaths are placed and a minute of silence is observed. In France, a dawn service is held in the town of Villiers-Bretonneux at the Australian National Memorial, on the former battlefields of the Somme in northern France, where the names of close to 11,000 Australians are listed who lost their lives in France and have no known grave. Lest we forget.
You are probably wondering what the link is between a World War I battle and biscuits? Legend has it that wives and families in Australia and New Zealand sent care packages to soldiers that included biscuits made from store cupboard staples such as rolled oats, golden syrup and flour. Eggs were scarce so were not included, making these treats perfect for surviving the long journey overseas. 
There are strict guidelines listed by the DVA and recipes "must not substantially deviate from the generally accepted recipe and shape, and must be referred to as Anzac Biscuits or Anzac Slice (not Anzac Cookies)". Brilliant food writer Lara Lee (who went to the same culinary school as me in the UK!) explains biscuits vs cookies here. In keeping with the times, substitutions can be made to cater for specific dietary requirements, including gluten-free and vegan (Mardi Michels has a gluten-free and vegan version here) but other deviations (including adding chocolate or fruit) are not (officially) allowed. The furthest I have strayed out of bounds is by experimenting with a dash of mixed spice or a sprinkling of salt over the top just before baking, but I tend to stick to the classic recipe.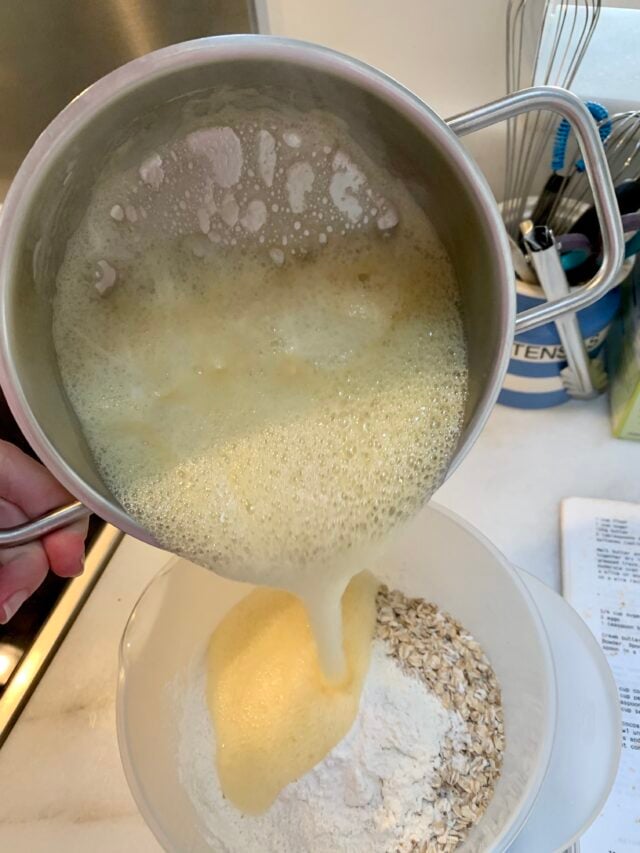 These biscuits can go from thought to table in 20 minutes, don't require any fancy equipment, and are great to make with kids. I vividly remember making these with my Nanna (my maternal grandmother), a keen baker who kept tins of golden syrup stashed in her kitchen until she passed away recently at 91 years old. They are a popular item at fundraising stalls, school fetes and can be found in supermarkets and cafes in Australia all year round. 
"Chewy or crispy?" is the first question an Australian will ask when you offer them one. My preference falls in the middle, the elusive crispy edges and soft center. The texture of the oats, with the aromatic coconut and the caramelised golden syrup come together in a buttery mix that means that although they will keep for two weeks in an airtight container, they have never lasted more than a day in our house (I made 4 batches while writing this article and they all disappeared before I could take a good photo, the pile getting mysteriously smaller each time someone walked past the kitchen).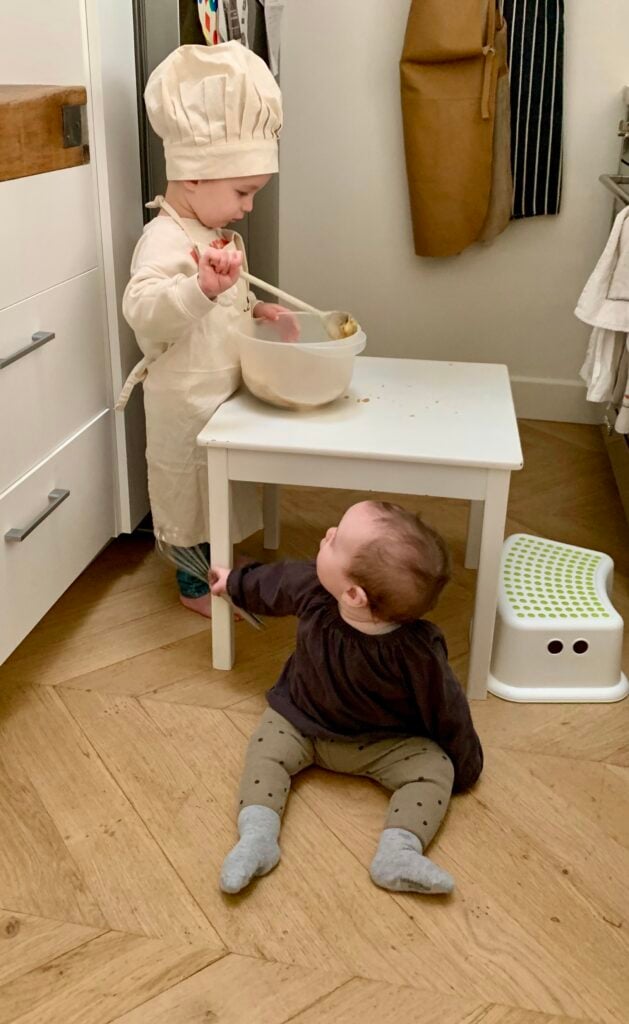 It's hard to explain the funny feeling of wanting to be in two places at once to someone who has never lived abroad. It's sort of like going to your favorite restaurant but they have taken your best-loved item off the menu. Everything else is good, perhaps even great, but you just can't satisfy the lingering craving. So as I continue to build my life in France, and until travel opens up again, I will keep flicking through my well-worn cookbooks and teaching my children to make things that taste like "home".
Have you ever made Anzac biscuits? Let me know in the comments below or on Instagram.
Anzac Biscuits
The original recipe mentions that you can double the golden syrup for a chewier biscuit. I have tried that and find them too sweet for me, so I tend to stick to the original amount.
125

grams (4 1/2 ounces)

unsalted butter

25

grams (1 tablespoon)

golden syrup

210

grams (1 cup + 2 tablespoons)

light or dark brown sugar (the original recipe just says sugar so you can use whatever you have to hand)

100

grams (1 cup)

old-fashioned rolled oats

65

grams (1 cup)

unsweetened desiccated coconut

150

grams (1 cup + 1 tablespoon)

all-purpose flour

1

teaspoon

baking soda

2

tablespoons

boiling water

Pinch of salt
Turn the oven on to 160ºC (325ºF) and line a baking sheet with parchment paper or a silicone baking mat.

Melt the butter and golden syrup in a saucepan on low heat.

Measure the oats, coconut, flour, sugar and a pinch of salt into a mixing bowl.

Mix the baking soda and hot water in a little glass and check that it is fizzing away. Take the saucepan off the heat and pour the water/baking soda mix into the melted butter and golden syrup. It should foam up immediately.

Pour it into the dry mix and stir. It comes together very easily.

Roll into golf-ball sized balls, place on the baking sheet and give them a light squash so they are flat on top. They spread quite a bit so make sure to leave room.

Bake for 9-11 minutes (in my old oven it was 11, in my new oven it is 9). They are ready when they are quite golden all over and smell divine. They are deceptively soft when they come out of the oven but they harden up a lot, so don't be fooled - unless you like them really crispy!