Updated Recipe Posts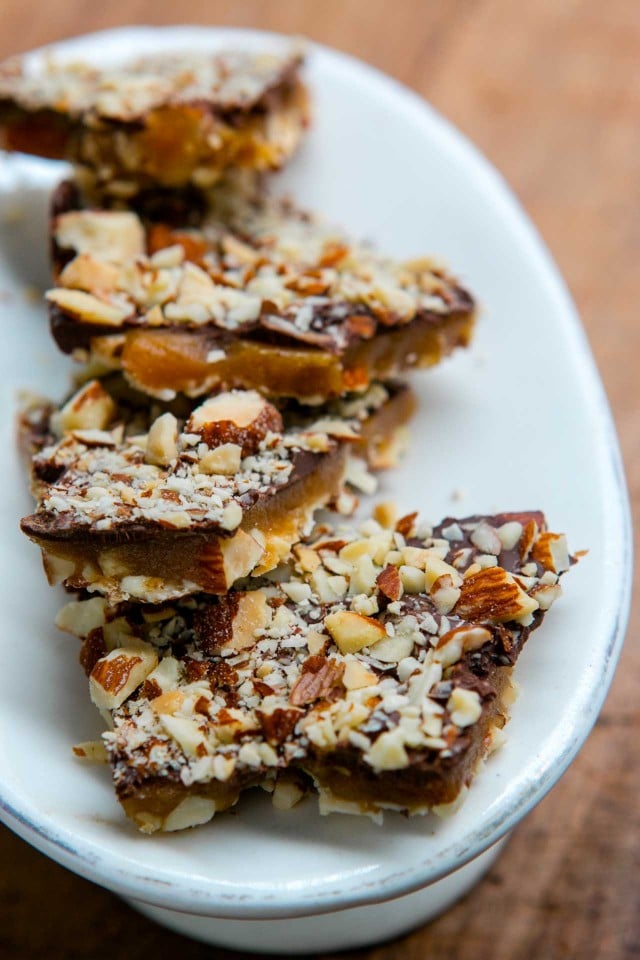 When I was in high school, our principal came up on stage during assembly one morning and stood there for a moment, until he got our attention. After a long pause, he inhaled deeply, and said, "We have a very sick person in our midst."
Nobody moved, and we were all kind of stunned for a minute, hearing such a grave pronouncement. Finally, we learned the cause of his pronouncement. "Someone in this school has stolen a textbook from another student." And for the next few minutes, he continued to tell us about how grave this grave situation was. I knew it wasn't me, but I do feel like I have another maladie, and that's going back to old posts and revamping them. Once you start, it's hard to stop. And at some point, I'm going to need to be sent to the principal or something.
But for now, I'm on a roll and went back and recast several posts, many are holiday related – so for once, I'm ahead of the curve! In some, I've simplified the recipe or found a way to streamline it. Others were changed or modified because I realized that my tastes had changed and I wanted the recipe to reflect that. (Recipes aren't cast in stone, which is a good thing. Because otherwise, cookbooks would be ridiculously heavy. But at least we wouldn't have to worry about those being swiped, I suppose.)
It was also a chance to update the photos: Some were taken as far back as 2006 when I had a point-and-shoot camera. (Remember those?) So here are a few recipes and posts that I've refreshed: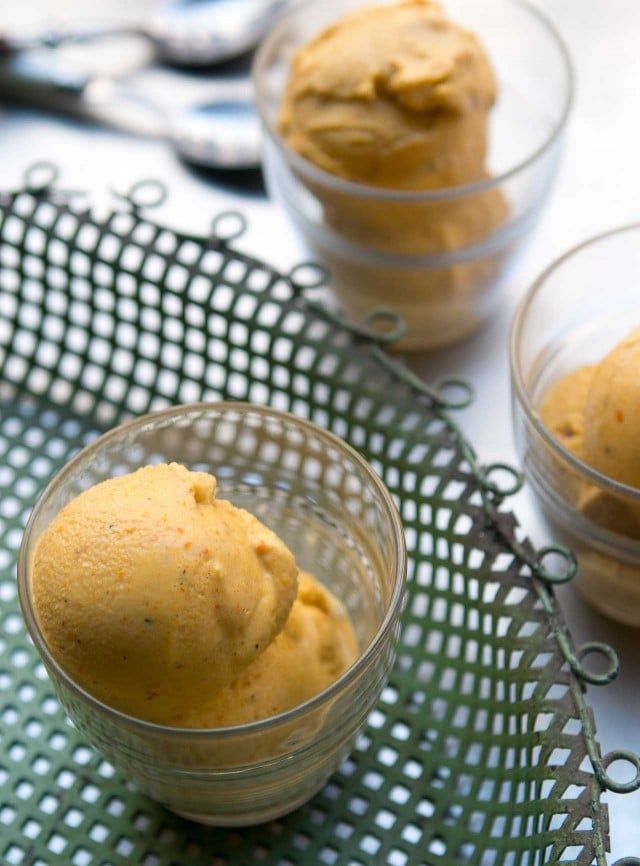 For years, people were asking about a pumpkin ice cream recipe. And while I usually just pointed them toward my sweet potato ice cream in The Perfect Scoop, people just really seemed fixed on pumpkin ice cream. I remade it again this fall, giving it a whirl with kuri (hokkaido) squash. The rich squash lent the ice cream an intense color with lovely little orange flecks scattered about in it. And it tasted great, too.
I love these chewy-spicy cookies, not just because they're nonfat, but because when you bite into one, you're rewarded with a soft, toothsome, satisfying treat. With a hit of molasses and a melange of spices, these gingersnaps hit the spot. They also make great ice cream sandwiches with the pumpkin ice cream, just above. Or paired with another favorite ice cream flavor.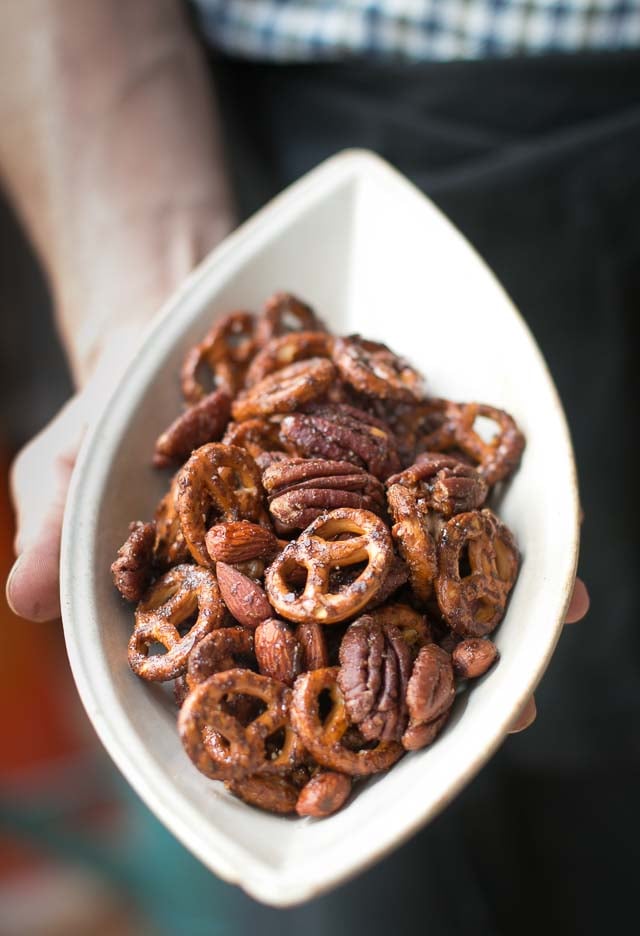 I gave my all-time favorite holiday mix a makeover with some new photos. This is my go-to treat to go along with before drinks. (Although truth be told, as soon as it's cooled down enough, I start picking out nuts and pretzels off the baking sheet, and popping them in my mouth right away.) It's a spicy, and a little sweet, and you'll find yourself making it over and over, too.
During the summer, I fed 30 people pesto. I know, I know. I used to be a mortar and pestle pesto dictator. But my arm would have fallen off if I had made it all my hand. (And I've worked hard on my bicep, so if that fell off, I'd be particularly upset.) I go over myself and hauled out the food processor and used that. No one complained about the pesto made with a little help from my machine! (Tip: If you want to make a nice fall or winter pesto, one basil season has ended, try my recipe for Dandelion Pesto.)
Salted Butter Chocolate Chip Cookies
For years, people were scared off from using salted butter for baking. But I find that it adds a deeper richness and slightly salty contrast to many buttery baked goods, such as these chocolate chip cookies.
I was gifted some beautiful pasilla and guajilo chiles from a guest who lives in Mexico. Those red crinkled pods were like gold to me. So I pulled out my favorite vintage pot and made another batch of Chile with Chocolate.
I guess I was on a cookie craze because I also revisited this recipe inspired by a recipe from Nick Malgieri. This recipe dials back the butter and uses applesauce to ease back on the fat, which was a good thing because I ate almost the whole tray by myself. I swapped out chopped dates for the raisins, and they worked beautifully.
Cranzac Biscuits
Hoo-boy. I snuck another cookie recipe in. But not on my blog, but into my recent newsletter. It's one of my favorite recipes from Ready for Dessert – which is a collection of my all-time favorite recipes, so that should tell you how much I like them! (If you want to subscribe to my monthly newsletter, and get more recipes, Paris tips, and stories, you can do so here.) These big, chewy cookies are a riff off the classic Anzac Biscuits, loaded with coconut and oats, and sweetened with Golden syrup. I add dried sour cherries or dried cranberries to mine, hence the revised name. Like the oatmeal cookies just above, these cookies have very little butter in them.
If you lived in the Bay Area, you likely remember Victoria Toffee by See's. I think they still make it but not longer include a tiny hammer to break it up. This one doesn't require a hammer, or a trip to the store. In fact, you likely have all the ingredients in your pantry, which I did, so I made another batch of this classic candy, smearing dark chocolate over the warm toffee and finishing it off with a scattering of toasted almonds and flaky sea salt.