Ready for Dessert Note: Using Chopped Chocolate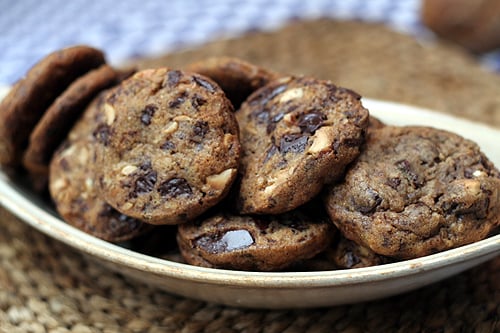 Am glad to hear, and read, that many of you are enjoying the Chocolate Chip Cookies from Ready for Dessert.
Just a quick note that the recipe (page 188) calls for adding "…bittersweet or semisweet chocolate, coarsely chopped." They should resemble these.
I prefer hand-chopped chocolate since the chunks melt nicely in the cookies, and folks should add all the chocolate—including the tiny bits and chocolate dust, in addition to the larger pieces of chocolate, which add to the color and flavor of the cookies and gives these Chocolate Chip Cookies their wonderfully chewy texture.
-David