Hawaii
It's not every day, or every year (or every decade, unfortunately) that I get to spend some time with my family in Los Angeles. So I was excited by the chance to join them, not in L.A., but in Hawaii. Europeans don't generally go to Hawaii because of the distance, I suspect, and because there are other tropical islands closer to home that don't require two-to-three flights, and crossing nearly half a dozen time zones to get there and back. Yet I took one for the team, and moved my office to the beach for a week.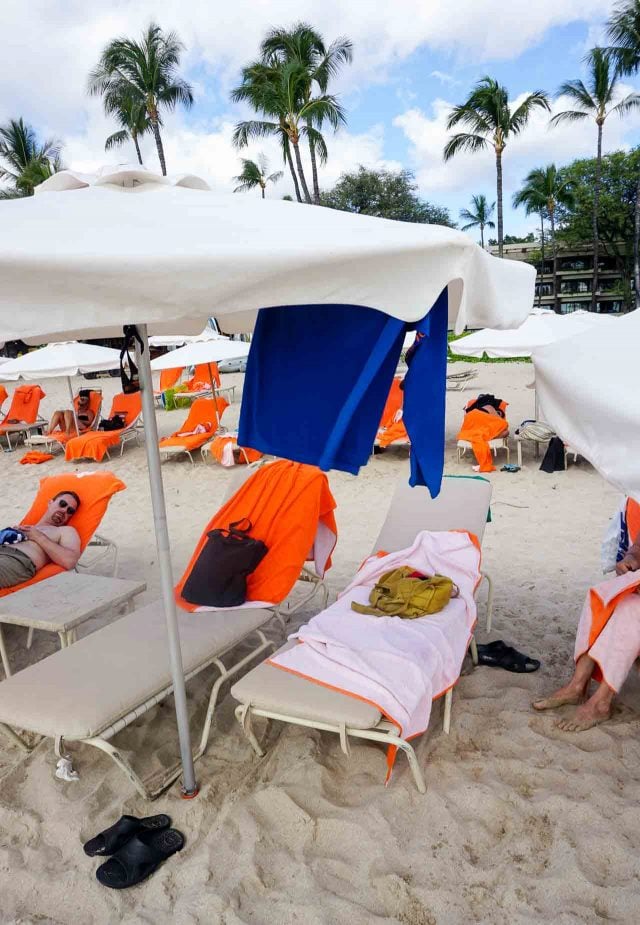 I've been to Hawaii a number of times, when I lived in California, having gone to Oahu, Maui, and Kauai. I even think I went to the Big Island of Hawai'i before, when I did a chef's event with Nancy Silverton. I don't remember much about the beach, but do recall spending a lot of time in the kitchen while everyone else splayed themselves across the sand, and sipped cocktails. (Including the others chefs who were supposed to be cooking with us.) On the other hand, I can't imagine anything more fun than baking with Nancy S. So I can't complain.
This time, it was all play, and no work. One thing I've learned from the French is how to unplug. When French people go on vacation, they mean it. I've gotten good at doing the same, although I need to check in every once in a while and see how everyone is. Last time I went away, however, when I did that, I saw that my site had gone down, so spent three days talking to tech people in Michigan from a remote island in Provence at 6 am to get things back up.
So I tried to let things slide this time around when I was gone, because who needs tech issues when there's a fabulous beach right outside your hotel room? (Let's not count as a tech issue the person who copied my Facebook and Instagram page in my absence and was messaging people, posing as me…) I had a little more drama once on the trip; we snorkeled out too far and couldn't get back in due to the currents of the open sea, which my arms and legs, even with fins on, were no match for.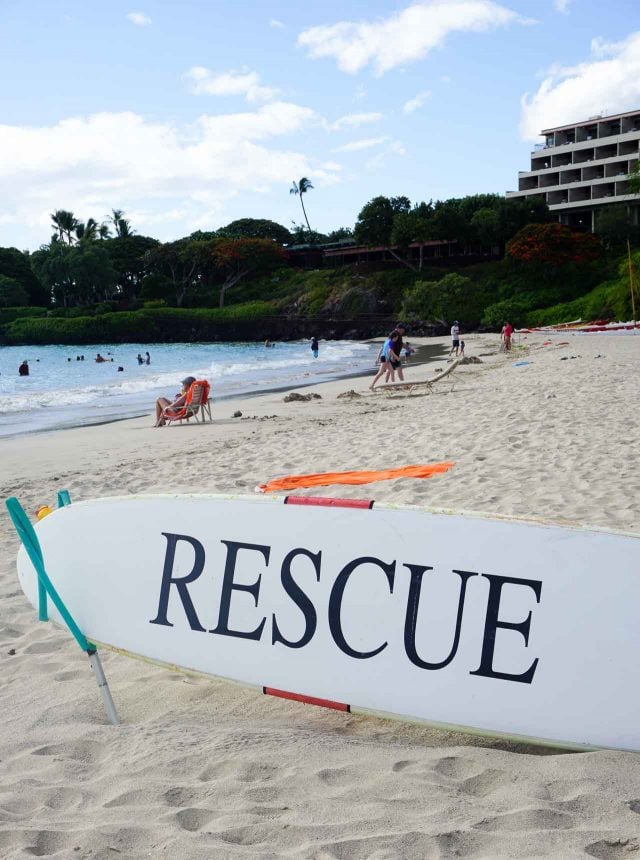 However, my time had not come (yet) and I made it back to shore by relaxing (after a brief moment of freaking out…) and gently backstroking back to safety. And speaking of safety, there was a lot of concern about the Kilauea volcano, which was erupting and causing havoc on one side of the island. So it was decided that we should check things out from the air.
On a helicopter, we soared (or whatever you call what helicopters do…lift?) over the island, passing over green grids of Macadamia trees. While Macadamia nuts are commonly associated with Hawaii, they're indigenous to Australia, and named after a Scottish-Australian chemist named John Macadam.
They sold Dramamine at the helicopter launch site and I'd never been in a helicopter (the "comfort bags," as they called them, once we boarded, didn't quell my fears), but it was the smoothest ride I've ever had. It was even smoother than riding a bike or car in a city. We flew over holes where things once spewed out of (above), which were pretty quiet, but the Big Island of Hawai'i, as it's called, is the "newest" of the islands and less than .07 million years old.
And the island is still being formed; when lava hits the water, it creates more of the island. It also creates lave haze, or laze, which is something you shouldn't breathe in. So we didn't get too close.
But thanks to our skilled helicopter pilot, Josh, we were able to dive into deep valleys and get up close to wild vegetation or land in remote areas that were otherwise inaccessible. We dove into this area and made a stop to get a closer look at this waterfall, and it was spectacular.
Heading back out, we got a glimpse of the lava spewing from the Kilauea volcano, before circling back home.
As we did, an enormous rainbow arced before us, with the "pot of gold," so to speak, at the end of the rainbow, i.e.; another beautiful coastline. Hawaii is truly a beautiful place and that lava makes parts of it uninhabitable, so there are wide stretches of craggy areas where the ocean meets the waves, with nothing in between the two.
Visitors to Hawaii are also spoiled with a bounty of fish and fruits, although the Big Island is also famous for its beef as well. I tasted a local distillation called Okolehao, made from the roots of a ti plant, which the server described as "like moonshine." It was pretty strong and I was the only one at the table able to handle it. But I think living in France, I'm used to eau-de-vie, and this wasn't much different, although it was slightly sweet.
I know there are farmers' markets on the island, sushi bars, and other places to eat. But to be honest, we were here to relax (and I was with a few dozen others) so we mostly stayed close, and close to home. Us city-dwellers were also catching up on all the sleep we've been deprived of. The first night I slept an unheard of eleven hours and had my head on the pillow by 9 pm almost every night. Yes, that was also heaven.
So we dined mostly at our hotel. The breakfast buffet has everything you might want for breakfast, and although I'm a little too western for Japanese breakfasts (which I learned when I was in Japan, in spite of how much I love Japanese food), I went for it most mornings and had rice, pickles, broiled fish, and seaweed.
Another thing Hawaii is famous for is shave ice, a bowl or cone of shaved ice with lots of goodies, here and there. This one (below) had coconut ice cream on the bottom, fresh fruit, candied red beans (hiding in the back), toasted coconut, passion fruit syrup, and cubes of almond jelly, although one version I ate swapped out cubes of flan for the almond jelly, which were even better. I love this dessert and if you ever go to Hawaii, often there are food trucks parked on the side of the road which are well-worth stopping at.
The best thing ever may have been these Kona coffee-candied Macadamia nuts at Hamakua Nut Company. I know, I know – recipe, please! You can visit the factory (and store, of course) and see them making them, and Coconut-Macadamia brittle, or packing up bags of various flavors of Macadamia nuts, even though I generally go for the ones with sea salt. (Although I took a chance and made an exception for the coffee-glazed ones, and was glad that I did.)
If I wasn't with family members who I don't see very often, I would have wolfed down the whole bowl. But I was trying to be on my best behavior, and also to still fit into a swimsuit, so I enjoyed them in modération.
Back at the beach, the midday sun was pretty intense, which gave us time to do lunch – and then dinner after we'd had enough sun and surf for the day.
Our hotel had a lobster fest of all-you-can-eat lobsters. One side of my family hails from New England, so we're no strangers to lobster.
I managed to eat two, and that was my limit. But there was plenty of others things to fill up on.
Another great memory of when I cooked at the chef's festival was when the staff of locals invited me to a party one night. Rectangular aluminum roasting pans were piled high with mayo-rich macaroni and potato salads, amongst a lot of other food, and the object of the event (obviously) was eating. Happy to see even nice hotels continue with that Hawaiian tradition.
We were able to go local when some in our party who'd gone on a deep-sea fishing expedition (which I declined, since last time I did, most of the "comfort bags" got used), pulled what they said was a spearfish out of the water. But a Google search I checked on that when I was writing this post showed that it was swordfish. This (above) isn't swordfish, as the fish they showed me a picture of when they caught it didn't have a sword on it, but it was excellent and sparkling fresh. We had it first as sashimi and tempura-battered, then grilled. The fish was so big, even after all twenty-eight of us ate some, there was plenty leftover for the staff.
We didn't dine out much elsewhere but did have a meal at Merriman's, where the website emphasizes the chef's commitment to local and regional fare.
I had an outstanding salad of local tomatoes with Point Reyes blue cheese (from the Bay Area) and crispy capers. Then had a sautéed piece of mahi-mahi (a Hawaiian fish) as well as a slab of local grass-fed beef with jalapeño whipped potatoes. The fun thing about the menu, for those (like me) who don't like to spend two-thirds of their meal passing around plates and asking "Do you want to taste this…and this…and this?" around the table, again and again, was they had a menu option that allows one to order a half-portion of two main courses as a main course, if they want it. And I did.
On the liquid side of the meals, I mostly drank wine since that seemed to be the thing to do. At one restaurant, I did ask about the Mai Tai on the menu and the waiter exclaimed, very wide-eyed, "It's served in a bucket!" which wasn't quite a selling point.
But I did have Barrel Bonfire (below), a sort of new-fashioned old-fashioned with Knob Creek rye, pineapple, and honey, and a bit of smoke. However after spending a few days lolling in the surf, I could see why too much alcohol wasn't the way to go (especially since it was a struggle for me to stay awake even until 9 pm), so I mostly stuck to wine.
After a week of lazy days on the beach, it was time to head back to the mainland.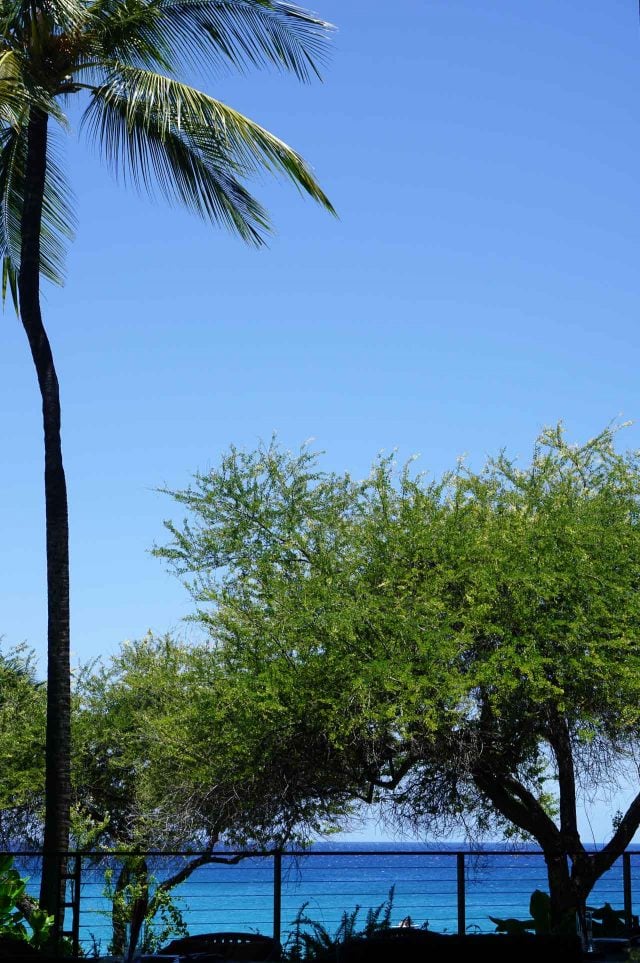 I already miss the tranquility of the island, and of Hawaii. When I was deciding where to move to many years ago, it was between Paris and Honolulu. I'd had success getting on a surfboard on my first try on a beach on Oahu and thought maybe I'd spend the next few years of my life surfing. But that didn't happen.
I'm a little older now, and a little wiser. (And I also learned that surfing is mostly paddling out to catch the waves…) So perhaps the beach life wasn't meant to be, for me, but it sure is a fun idea to revisit every now and then.