News, and a Book/Ice Cream Event
I took a break for some quality family time, which, by happy coincidence, included a dose of beach time as well. Now I'm back and figuring out the best way to keep my tan (which I rarely get) so I can look as sporty as the Parisians, who seem to be perennially bronzed and beautiful. I'm hoping to put together a post about the trip, but I get irked when I'm sitting at home and people are posting pictures of beautiful beaches, so I'll try to keep those to a minimum when I do ; )
(However, when I figure out how to solve that tech issue, I reserve the right to do so. And to add one at the top of this post, too*.)
In my absence, my blog decided not to let me upload photos anymore, and someone also was going around on social media, sending messages to and fro, as if they were me. So if you got one that was in broken English or with dubious grammatical mistakes, that might have been me. But if I asked you for personal information or a credit card number, it wasn't.
In the meantime, here are some links to where the real me has been around the web, and where I'll be…
– I had a lot to talk about with Ed Levine, the founder of Serious Eats. So much so, that we recorded two podcast episodes! In them, we delved into a lot of subjects and got personal, and real. Check out the Special Sauce podcasts. If you don't listen to podcasts, the transcript is on their site.
– Marie called my salad-making lesson with her, The Ultimate Vinaigrette (which, coming from a Frenchwoman, is a flattering compliment!) It's here in this video, and part of her charming My Life In Sourdough web series about a French girl falling in love with her sourdough starter. Merci, Marie!
– One of the things we love about Nigella Lawson is that she doesn't shy away from all the good things in life…like cake, cookies, and ice cream. And I was thrilled to find out that she is a fan of the new edition of The Perfect Scoop! Check out her review here.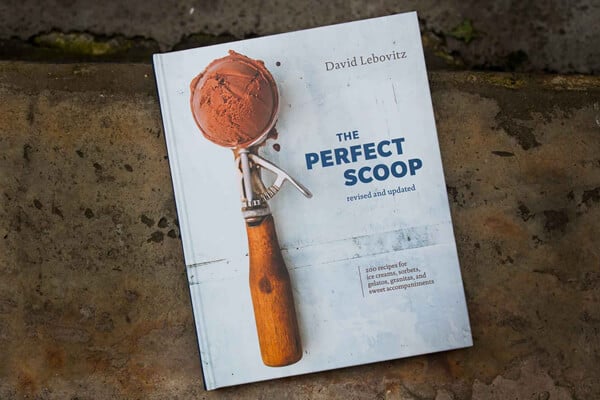 -Speaking of ice cream, I wasn't able to get out and about for the release of the updated edition of The Perfect Scoop. But I couldn't resist a chance to enjoy some La Newyorkina ice cream, and to sit down for a conversation with Matt Robard, editor of Taste, for a chat and book signing. We'll be doing this event at Books Are Magic in New York on July 9th. There will be samples of ice cream (first come, first serve!) and I'll be signing copies of the new, updated edition of The Perfect Scoop. The event is free but the store requests that you RSVP at the Facebook Event Page so they know how many people to expect.
---
*Updates: For some reason, the tech gods prevailed and I was finally able to upload photos, so I added one at the top of this post.