Coffee and Irish Cream Iced Shakerino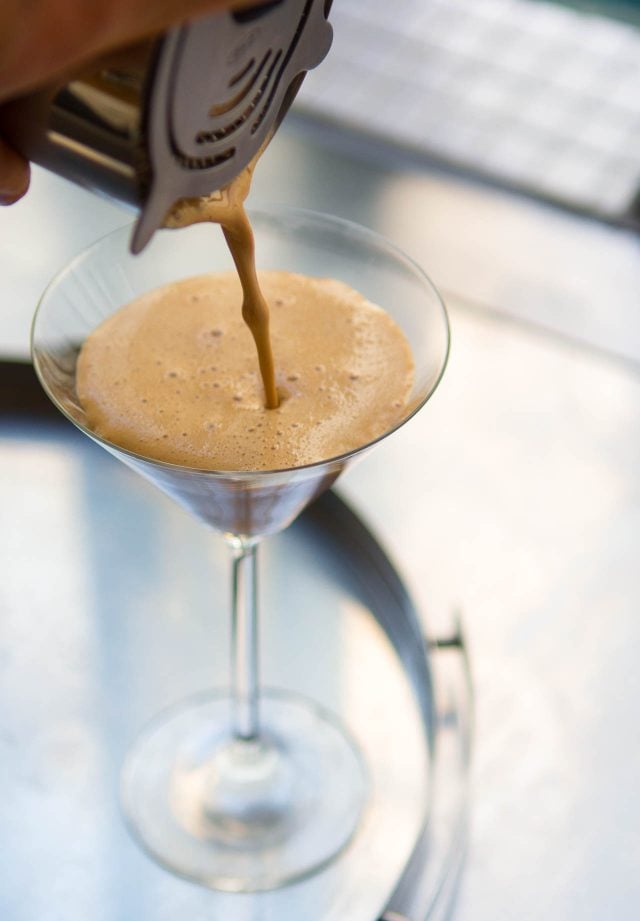 I'm not sure how I came up with the name Shakerino for this drink. It may have been a goof when I mixed up the Italian name, and concept of the drink. But this Shakerino is sort of dyslexian (or dystopian, if you're an authenticarian – another word I made up) riff off the Italian Shakerato, a caffè drink made by shaking espresso and sugar syrup to a froth with ice.
I revisited it recently when I was cleaning out files on my computer and came across this recipe that I developed so long ago that my word processing program was struggling to find a compatible program or method to open it with. But I shook one up and after that first sip, I remembered why I liked it so much. In fact, I didn't remember how good it was! (If that makes sense.)
There are a number of recipes online to make your own Irish cream liqueur, but if I made everything that could be made from scratch, I wouldn't have time to share recipes with you. My friend Deb has an Irish Cream Liqueur recipe and some have told me that Buffalo Trace makes a wonderful bourbon-cream liqueur, that I haven't yet tried. (If I tried all the liquor I wanted to try, I'd be too soused to share recipes as well.) I think you could swap out coffee liqueur, such as Kahluà or amaretto mixed with some whiskey, and I'm sure there are other spirits out there that would work as well, although the Irish cream liqueur hits exactly the right notes for me. I was happy to have sprung for a bottle, since I've made them a few times this past week, and will definitely make a few more before summer is over.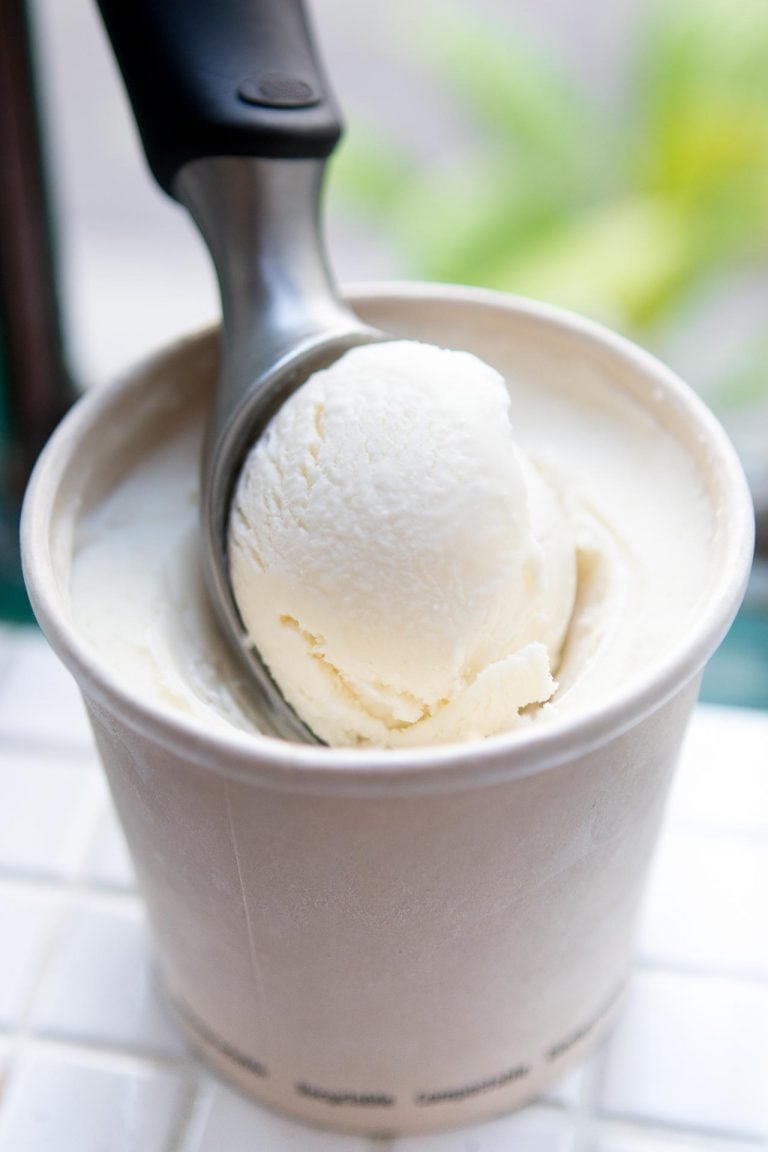 If you're wondering what else you can do with that bottle of Irish cream liqueur, I came up with a chocolate-banana "no churn" ice cream, before everyone decided that they didn't want to churn ice cream anymore. (It's funny that that ice creams that you don't have to churn, and bread that you don't have to knead, have become so popular based on less-work, while so many others are into DIYing whatever they can.) But so be it. This Shakerino is easy to shake up and goes down especially smoothly.
Irish Cream Iced Shakerino
Although I usually use vanilla ice cream to make this, it would work with any other flavor of ice cream that suits your fancy. You can use espresso from a moka pot or from a machine. If you have neither, use instant espresso powder (or instant coffee, adding extra crystals so it's espresso-strength) for the liquid espresso. This recipe can be doubled (and perhaps tripled) in a standard cocktail shaker, but if you want to make Shakerinos (or Shakerini?) for a crowd, you could pulse the ingredients together in a standard blender just enough so everything is well-chilled and the ice is partially crushed (as it would be in a shaker), but not enough so it's liquified, which will dilute the drink.
2

ounces

Irish cream liqueur

1

scoop

vanilla ice cream

1 1/2

ounces

liquid espresso

,

slightly cooled

cocoa powder

,

for garnish (optional)
Put the Irish cream liqueur, vanilla ice cream, and espresso in a cocktail shaker.

Fill halfway with ice, cover, and shake vigorously until the mixture is very cold, about 20 to 30 seconds. Strain into a cocktail glass. Dust with a little cocoa powder, if desired.