New! The Sweet Life in Paris – paperback edition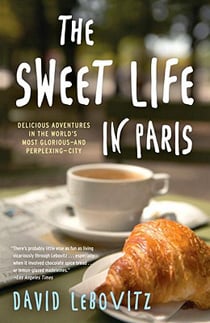 Just released, the paperback edition of The Sweet Life in Paris is out with a new look that I just love. Inside, I also revised and updated the Paris address book to include additional information* about my favorite places in Paris for this new edition.
Right now Amazon is selling the book for only $7.67 (price subject to change) – so get 'em while they're hot!
You can also visit your local bookseller, who should have copies in stock as well.
---
*The edition contains the same chapters and recipes as the hardcover one, however some additional listings for bakeries, pastry shops and other places have been added along with updated contact information.