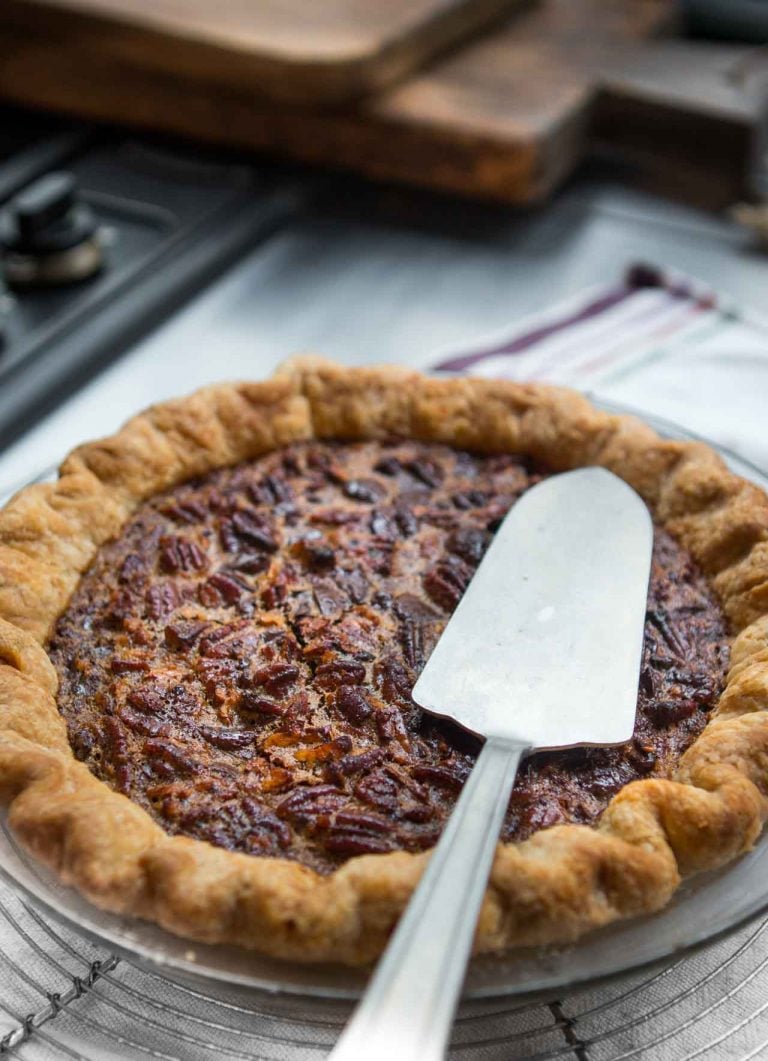 I usually try to make pecan pie every year for Thanksgiving. The list of ingredients sends me on a little scavenger hunt around, as American baking in a foreign country can do. And in spite of my best efforts, I don't always quite make it.
But I've gotten wiser over the years and brings things back with me from the States for this all-American dessert, and holiday tradition. I pack bags of pecans, although I've learned to adapt with other ingredients, using cassonade sugar from the natural food store for dark brown sugar, Golden syrup for corn syrup, and American bourbon, which I can find at my local supermarket. (France isn't just all about wine. The French like their whiskey, too.)
Of course, there's plenty of butter in France, and chocolate, so those two things are never a problem.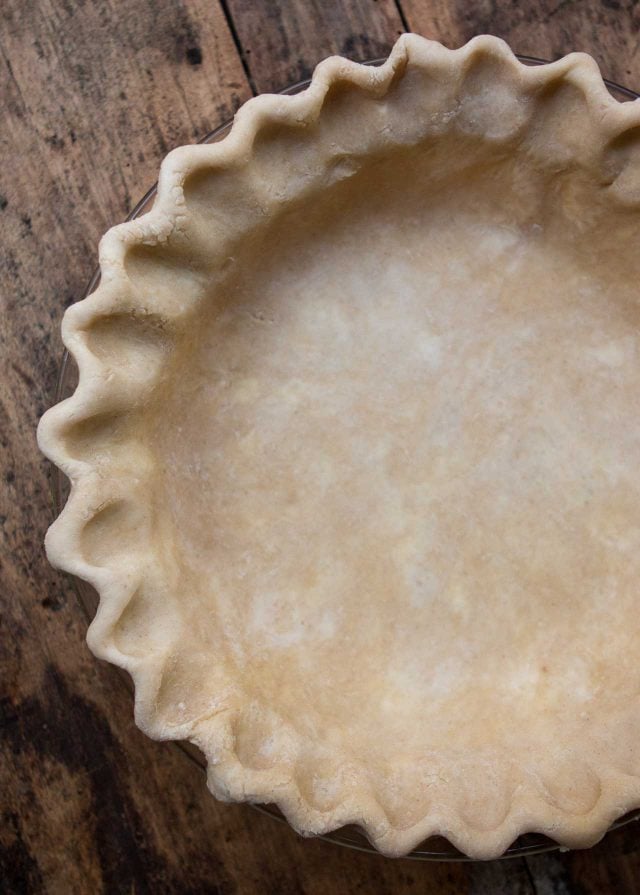 A few years ago I found a glass pie plate at a flea market in Paris for one euro. I don't know where it was from, or how it got there, but I bought it right away. When I rolled out my pie dough, I realized it was slightly smaller than an American glass pie plate, hence the extra amount of crust around my pie. The upside is that no one minds any extra buttery crust in France.
But as you can see from the photos below, this Chocolate Pecan Pie works just fine in a tart mold.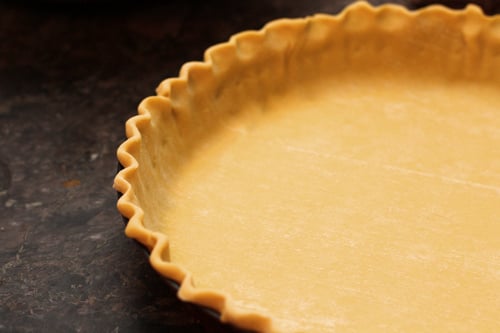 When I was learning to make pie thirty or so years ago from my friend's Norwegian grandmother, the dough was falling apart and crumbly. I remember her words every time I make pie dough—"Pie dough that holds together doesn't taste very good." Which is good advice.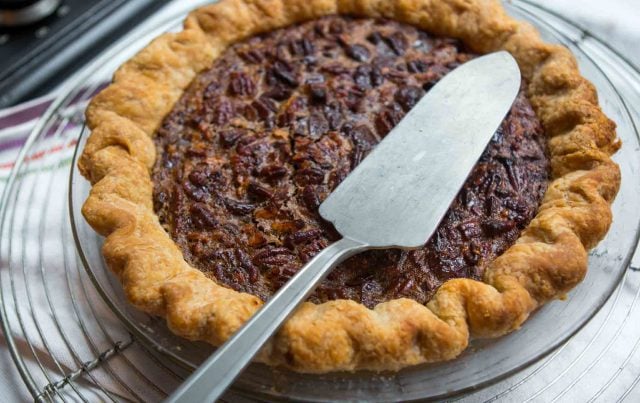 This Chocolate Pecan Pie has been one of the most popular recipes on my blog for a reason: it's delicious! It's one of my all-time favorites;crisp, toasted pecans and lots of dark chocolate chunks, with a touch bourbon, packed into a buttery shell. You can use chocolate chips, or chop up a bar of bittersweet chocolate, French or otherwise.
Chocolate Pecan Pie
You can use chopped chocolate in place of chocolate chips in recipes. The chips make the pie firmer and easier to slice because chips are designed to keep their shape, but feel free to use either. I don't pre-bake the pie dough before adding the filling—I like the way to sticky filling fuses to the crust during baking. The generous dose of bourbon cuts the sweetness of the pie and if you choose to omit it, expect the pie to be denser. You can swap out another liquor in place of it.
The crust:
1 1/4

cups (175g)

flour

1/4

teaspoon

salt

2

teaspoons

sugar

4

ounces (115g)

unsalted butter

,

chilled, and cut into 1-inch (3cm) cubes

4

tablespoons (60ml)

ice water

,

plus more, if necessary
The chocolate-pecan filling:
3

large eggs

3/4

cup (150g)

packed dark brown sugar

2/3

cup (200g)

light corn syrup

,

rice syrup or golden syrup

1

teaspoon

vanilla extract

1/2

teaspoon

salt

2

tablespoons (30g)

melted butter

,

salted or unsalted

2

tablespoons

bourbon

1 2/3

cups (190g)

toasted pecans

,

very coarsely chopped

3/4

cup (120g)

bittersweet or semisweet chocolate chips
To make the crust, mix together the flour, salt, and sugar in a bowl or in a stand mixer fitted with the paddle attachment. (You can also make the dough in a food processor.)

Add the cubed butter and mix at low speed (if using a stand mixer) until the butter pieces are broken up and about the size of small peas.

Add the ice water and mix just until the dough comes together. If necessary, you may need to add another tablespoon or two of ice water. Form the dough into a disk, wrap in plastic, and chill for at least 30 minutes.

Roll the dough on a lightly floured surface into a 12 inch (30cm) circle. Transfer the dough into a 9 inch (23 cm) pie plate letting the dough ease into the pan, rather than pressing it in. Tuck the overhanging dough underneath the top edge of the dough, to create a double width of dough, then crimp the edges and refrigerate until ready to fill.

Preheat the oven to 375ºF (190ºC) and position the oven rack in the center of the oven.

In a large bowl, whisk together the eggs, brown sugar, syrup, vanilla, salt, melted butter, and bourbon.

Stir in the pecans and the chocolate chips then scrape the filling into the pie shell and bake for 30 to 35 minutes, or until the filling puffs up slightly but still feels slightly jiggly and moist in the center. Let pie cool completely before slicing.
Notes
Serving: Vanilla ice cream or whipped cream is a good accompaniment to pecan pie. Storage: The Dough can be made ahead and refrigerated for up to three days, or frozen for up to two months. The pie is best eaten the same day although will keep for up to three days, at room temperature.
Related Recipes and Links
When to Use, or Not Use, Corn Syrup