Chocolatiers and Chocolate-Makers
The other night I was having dinner in a restaurant, and struck up a conversation with the fellow dining at the next table, who turned out to be Swiss. As we talked, the conversation turned to what I did and when I replied that I wrote cookbooks on baking and chocolate. His curiosity was piqued, as well as that of the two Belgian women at another table.
I knew exactly where the conversation soon would be heading, and of course, I was asked the inevitable question: "Which country do you think makes the best chocolate?"
Belgian Chocolates
For making chocolate couverture, or pure, solid chocolate, most of the time the cocoa beans aren't grown in the countries where chocolate is produced, with a few exceptions.
And is there really a country that makes the Best Chocolate In The World? Not really, it depends on what you like. However there is a chocolate revolution happening in America and lots of new bean-to-bar chocolate makers have emerged on the scene in the past few years, changing the way we think about chocolate.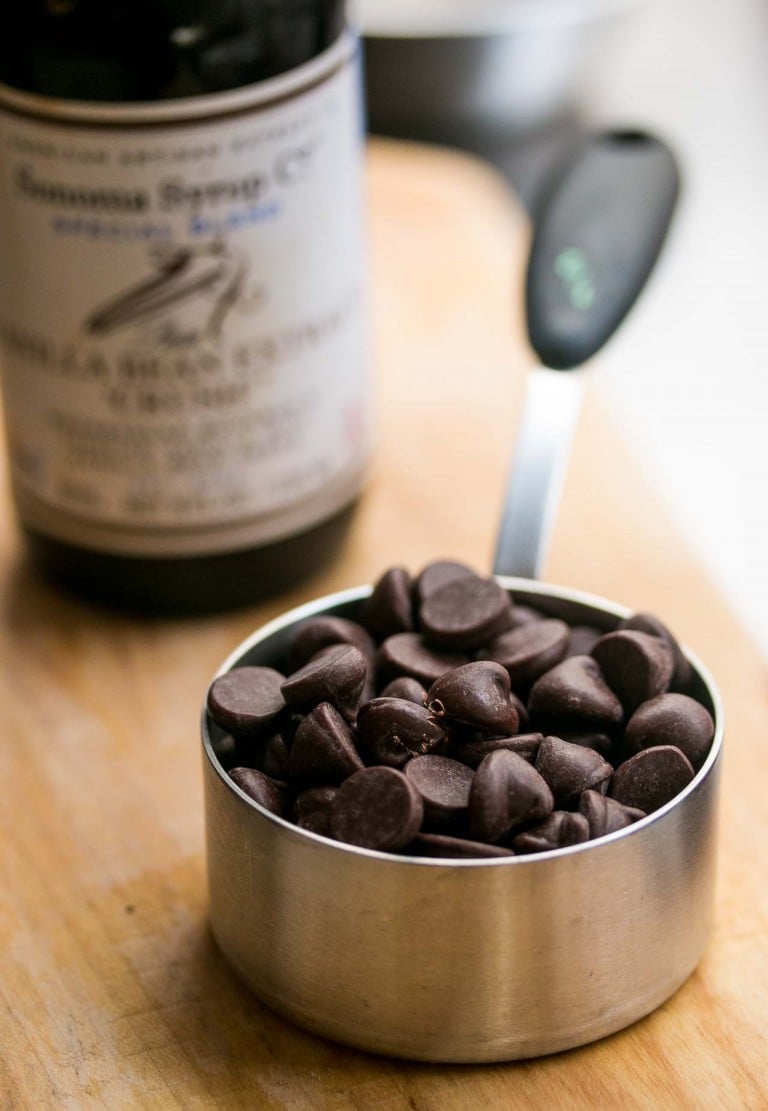 In France, there are several companies making chocolate on a small-scale, such as Pralus and
Bernachon
, which are fabulous, but Bernachon is only available at their shop in Lyon and in Paris (at
A l'Etoile d'Or
) and
Pralus
is just starting to be more widely-distributed. Otherwise, mostly what's available here is Lindt, Nestlé, and Cote d'Or, which are great for baking and snacking in general, but I wouldn't call them interesting eating chocolates.
So it doesn't really matter if chocolate came from Belgium, Switzerland, France, or even, yup, the United States. We're lucky to have good chocolate around the world.
Chocolatier vs. Chocolate-Maker
One thing that confuses people is the difference between a Chocolatier and a Chocolate Maker.
A Chocolatier is someone who makes chocolates, those dipped, nutty, or cream-filled confections that we all know and love. A Chocolate Maker is someone, or a company, that buys and roasts cocoa beans and grinds them into chocolate.
There are lots of chocolatiers out there, probably (and hopefully) several in your city, but there are very few chocolate-makers, since the process is difficult and costly, and requires a lot of very specialized equipment and knowledge. There's no shame in not making your own chocolate from scratch. Very few people can pull together the equipment for making chocolate, then figure out how to do it correctly, so most small-scale chocolate shops buy their couverture, melt it down, and use it for dipping their chocolates.
Much of this discussion was also prompted by was an interesting series of articles about Noka Chocolate, outrageously-priced chocolate from Texas, which sells for almost $9 a piece, and someone tracked down their lineage. I don't know if Noka chocolate intended to give people the impression that they're making their own chocolate from scratch or not (since I was polishing off a bottle of wine while I finished it) but the writer spent considerable time tracking down what he suspects is their couverture du jour.
The writer noted that the company alluded to the fact they make their own couverture, but I never believe anyone who says they're making their own chocolate unless they have some documentation to back it up, or I can see it being made.
Very, very few chocolatiers make their own chocolate. Even a talent like Michael Recchiuti in San Francisco, who's a chocolatier, happily admits to buying his chocolate couverture, which he sources from the best.
For more information, here's a list of some of the small-scale chocolate-makers in the United States (updated in 2016):
Amano

Ghiradelli

ScharffenBerger

Guittard

Theo
ChocoVivo

Original Hawaiian Chocolate Factory

Askinosie

Rogue