Strawberry Spritz
Recently I started reaching for my bottle of Vermouth Blanc more and more. I had opened it to make an El Presidente cocktail, but during an interview on my IG Live channel with Pierre-Olivier Rousseaux, owner of Dolin distillery in France, he remarked that their Chambéryzette apéritif, made in the French alps, could be made at home, anywhere, with fresh strawberries and white vermouth. So I took the plunge and made a batch myself.
It's very easy to make. Just slice or quarter a few fresh strawberries and within 24 hours, you can be enjoying your very own batch of strawberry apéritif!
White vermouth (vermouth blanc) is different than dry vermouth. For one thing, the botanicals used are different. Dry vermouth leans into its bitterness with wormwood, quinine, or other flavorings that keep it decidedly dry. White vermouth celebrates its sparkling-clear color with floral aromas, which can include elderflowers and citrus. While you could make this with dry vermouth, I do prefer it with the white vermouth, which in Italy is referred to as vermouth bianco.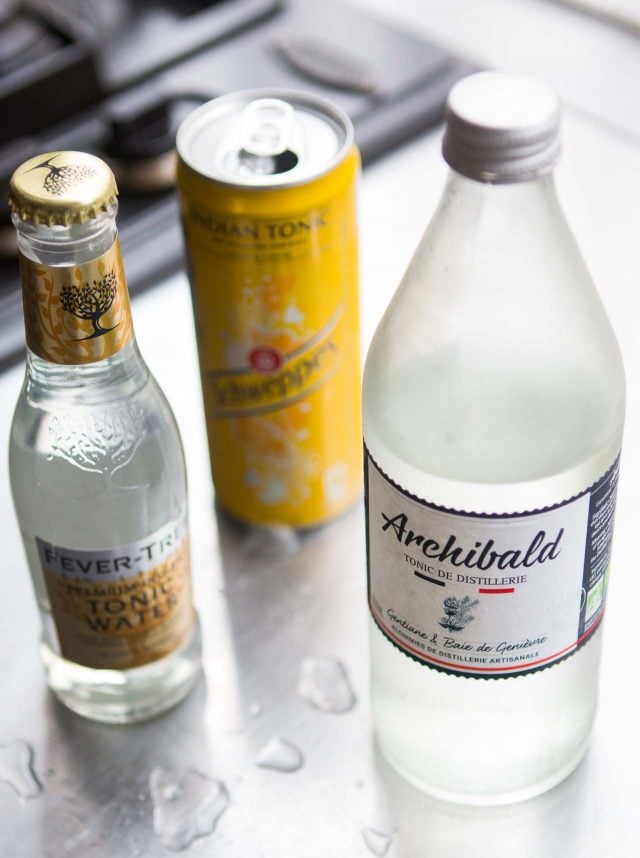 When I took a sip of the strawberry-infused vermouth the next day, it seemed like it'd be a perfect candidate for a summery Spritz. So I mixed it with a splash of tonic water, and found it was just perfect as-is, with a handful of ice and some berries and maybe a slice of citrus in it. If you want to go full-on summer, you could replace the citrus with a slice of peach or nectarine, or maybe a few other types of berries.
Tonic water has become more of a topic of conversation lately. Brands like Schweppes are popular and readily available (and you can make your own tonic water, too), but some like to fine-tune their cocktails and apéritifs with a premium brand of tonic water. Fever-Tree, Q, and Fentimen's are popular, but I kept mine French using Archibald, which uses gentian in place of quinine, to keep it resolutely Made in France. (Quinine doesn't grow in France, but gentian does.) As far as I know, it's not available outside of the country but feel free to find your own favorite where you live, and use that.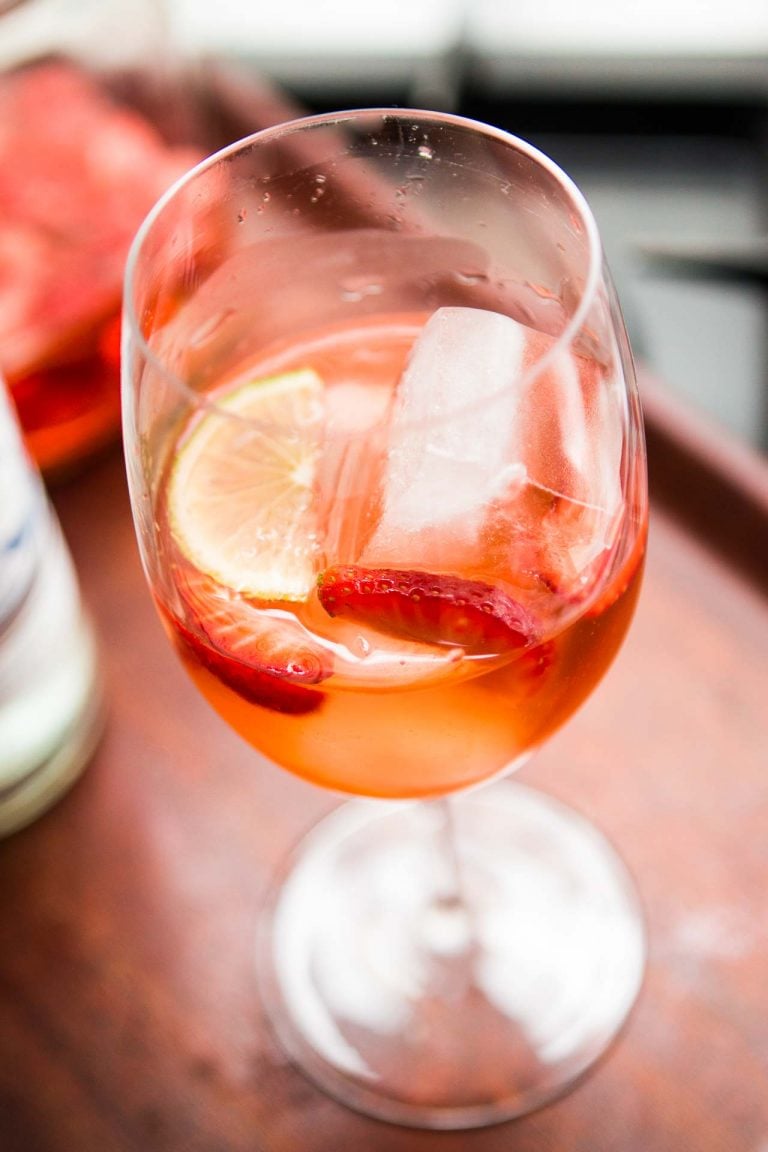 | | |
| --- | --- |
| Strawberry Spritz | Print Recipe |
Strawberry-infused vermouth adapted and inspired by Hauz Alpenz and Dolin vermouth. I used white vermouth, which is more aromatic, and a bit sweeter than dry vermouth. In French, it's called vermouth blanc and in Italy, it's referred to as bianco. If you buy a bottle, you can also use it to make yourself an El Presidente cocktail.
For the strawberry-infused vermouth
1 1/2
cups (375ml)
vermouth blanc or dry vermouth
8
medium-sized
strawberries,
sliced or quartered
For the strawberry spritz
2
ounces
strawberry-infused vermouth
quartered or sliced strawberries,
for garnish
slice of orange, lemon, lime wheel, or slices of nectarines or peaches
for garnish
1. To make the strawberry-infused vermouth, pour the vermouth in a clean jar. Add the strawberries, cover, and shake gently to encourage the strawberries to lend their flavor to the vermouth. Let stand 24 hours at room temperature out of direct sunlight, giving it a shake every so often.
2. To make the spritz, measure the infused-vermouth and tonic water into a footed goblet. Add a handful of ice and stir gently. Garnish with berries and citrus.
Storage: The strawberry-infused vermouth will keep for a few days at room temperature. After you can store it in the refrigerator where it'll keep for a few weeks. I left the strawberries in since I used mine within a few days, but if planning on storing it longer, you can remove them. (They're delicious to eat!)