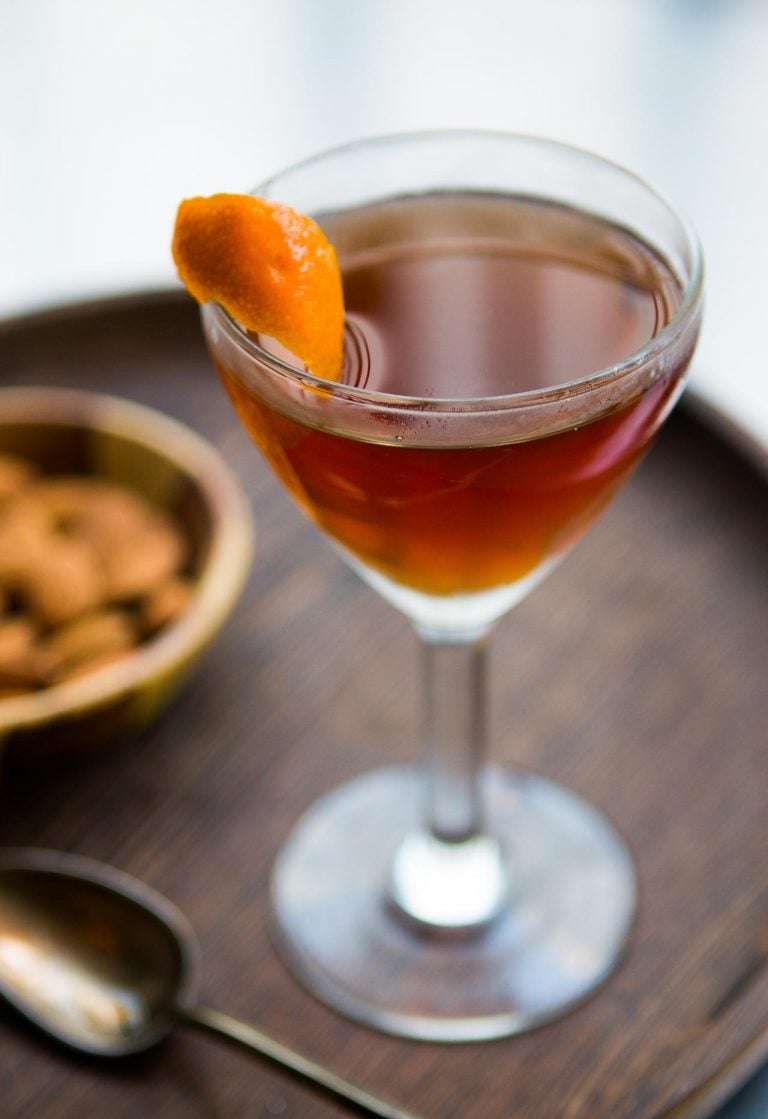 The golden age of cocktails happened during the period of prohibition in America. (So it seemed to have the reverse effect.) During that time, people made their own spirits underground, like bathtub gin, and since the taste wasn't exactly up to snuff, a good number of cocktails were concocted so that the taste of the main alcohol could be hidden under a few layers of various other mixers.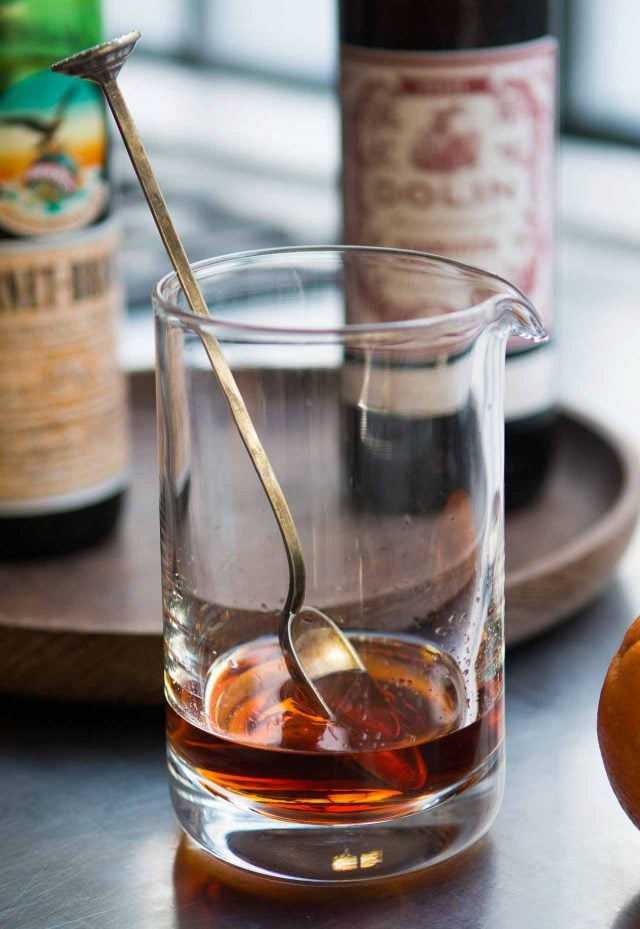 Les cocktails are have enjoyed a renaissance in Paris, and across France, including the introduction of the first gin made in France, Citadel, in the illustrious cognac region and a revival of Dolin vermouth, made in the French alps. Nevertheless, gin isn't as wildly popular in France (yet) as it is elsewhere and if you order a 'martini' at a café or restaurant, 9.9 times out of 10, they'll bring you a glass of red Martini & Rossi vermouth.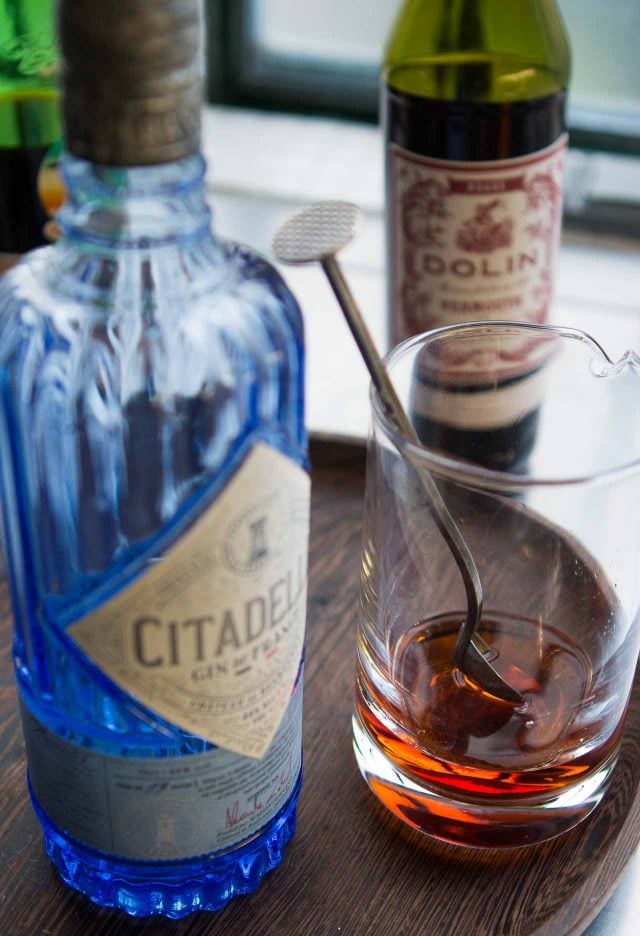 To prove that point, I was recently at a restaurant in Paris with a full bar and an impressive cocktail menu. Since it was my birthday, I decided to treat myself to an icy cold martini. To make sure I got what I wanted, I added, "…with gin and vermouth," to my order. The waiter was confused and didn't know what I was talking about, so I went to speak to the bartender. Of course, he knew exactly what to do, which was a relief, because one of my mottos is "Never order a cocktail from someone who hasn't heard of it before."
I don't drink gin as much as I used to, which may mean that I'm becoming more French. But I haven't lost my taste for it and stirred up a batch of Hanky Pankys. It's a terrific summer drink; the little bit of fruitiness from the sweet vermouth counterbalanced by a few dashes of bitter Fernet Branca, makes them go down quite easily. Which you'll find out if you stir one up.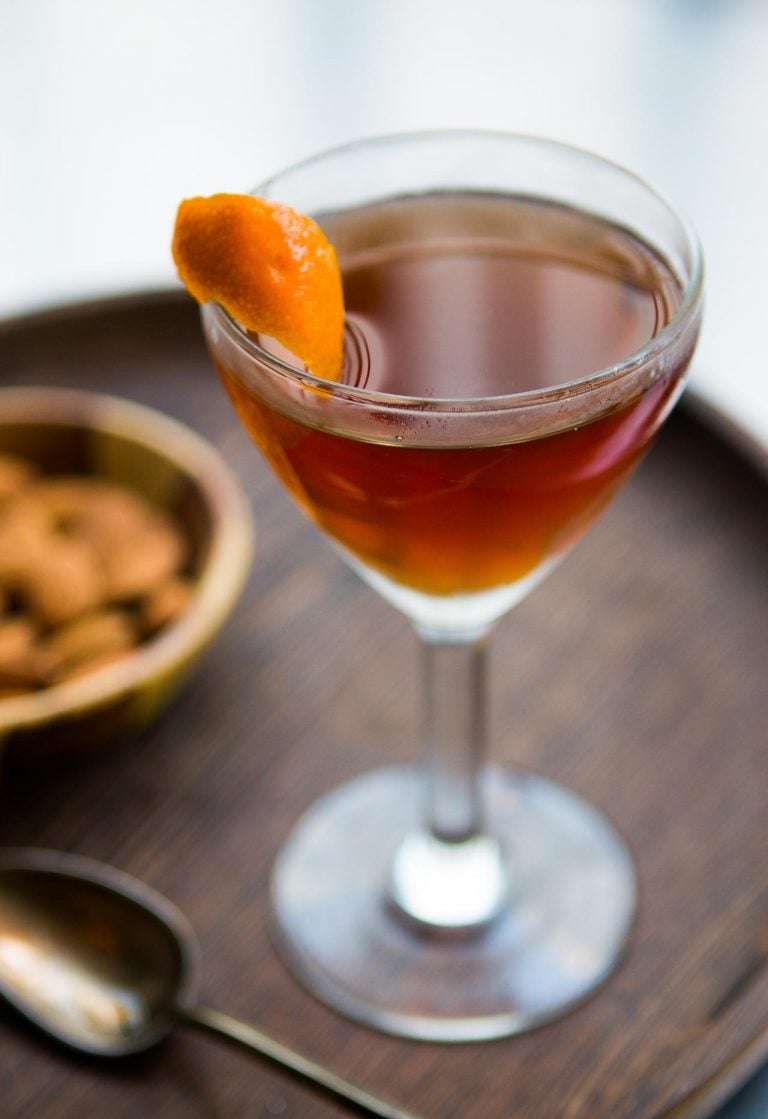 The Hanky Panky
I like to add a dash of orange bitters; the slight fruitiness tames the sharper edges of the drink. The recipe comes from
Ada Coleman
, who was the head bartender at The Savoy Hotel in London in the early 1900s. According to
The Savoy Cocktail Book
, the drink was originally shaken, but most people prefer to stir, rather than shake.
1 1/2

ounces

gin

1 1/2

ounces

sweet vermouth

2

dashes

Fernet Branca

1

dash

orange bitters

,

(optional)

1

orange twist
Add gin, vermouth, Fernet Branca, and orange bitters (if using) to a cocktail mixing glass. Fill 2/3rds full with ice and stir briskly until very cold, about 15 seconds.

Strain the mixture into a cocktail glass and garnish with an orange twist.
Related Recipes