I don't know about you, but I can't think of a better way to relax in the warm weather, than with a refreshing Spritz. I was introduced to the Spritz when I went to coffee school in 2007, in Trieste, Italy. I drank at least six cups of espresso every day – how could I not? – surprising even the Italian teachers. And by the end of the day, I needed to wind down.
So after class, I'd go to a local caffè in the early evening where I noticed everyone drinking colorful drinks in large, wide goblets filled with handfuls of ice. Since icy beverages are often hard to come by in some countries in Europe, it was surprising to see people drinking cold drinks loaded up with ice. And I wanted one.
That was when I found myself enjoying my very first Italian Spritz. But it wasn't my last. I was also stunned (and delighted) by all the food they offer in Italian bars during the aperitivo hour that's included in the price of your drink. As an Italian friend of mine said when I asked her about it – "Of course they do, because it's nice to have something to eat when you are having a drink – don't you think so?" Yes, I do.
I love a classic Negroni but to be honest, they're quite strong and it's hard to drink more than one. Since I tend to chug whatever drink is in my hand, whether its a glass of water or a tumbler of straight vodka, (I go through drinks quickly – consider yourself warned in case you ever meet me in a bar and think about picking up my check…), it's nice to have a cocktail that's light in alcohol, yet full of flavor.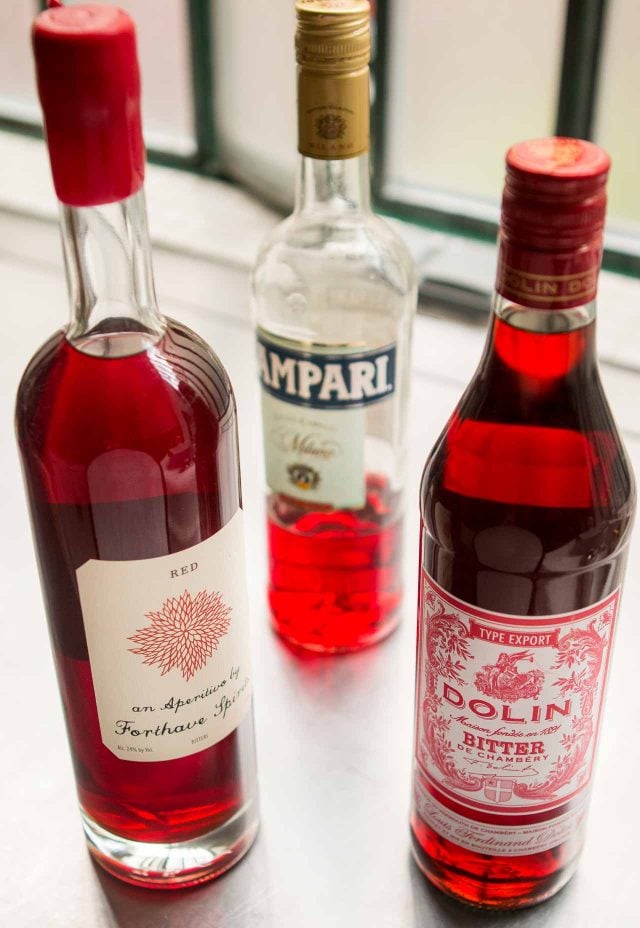 So I was delighted when I tried the Negroni Sbagliato from a charming ode to the variety of Italian sparklers, Spritz: Italy's Most Iconic Aperitivo Cocktail, with Recipes by Talia Baiocchi and Leslie Pariseau. I was talking to Talia a while back about how much I liked the Spritz and noted that they seemed like they were ready for a revival.
She and her co-author Leslie beat me to the punch, or the Spritz, because this handy guide had a number of recipes I've got bookmarked for this summer. I've tried several of them and they've all been winners. But it was the Negroni Sbagliato stood out.
This flavor-forward drink has the predominant components of a Negroni, except the gin, using prosecco to add a bit of fizz and lighten things up. Prosecco is an affordable sparkling wine from Italy and you don't need to use the fanciest one. Campari has a lively, uncompromising bitterness, although other red bitters, like Bruto Americano, Tempus Fugit Grand Classico, Dolin, St. Agrestis, Forthave Aperitivo, and Cappelleti, will also work.
Negroni Sbagliato Spritz
1

ounce

Campari

,

(or another red bitter aperitif, see post)

1

ounce

sweet red vermouth

3

ounces

prosecco

Garnish: orange half-wheel
Put a handful of ice cubes in a tumbler or footed goblet glass.

Add the Campari, vermouth, and prosecco to the glass. Stir gently, then garnish with an orange half-wheel.
Related Posts and Recipes