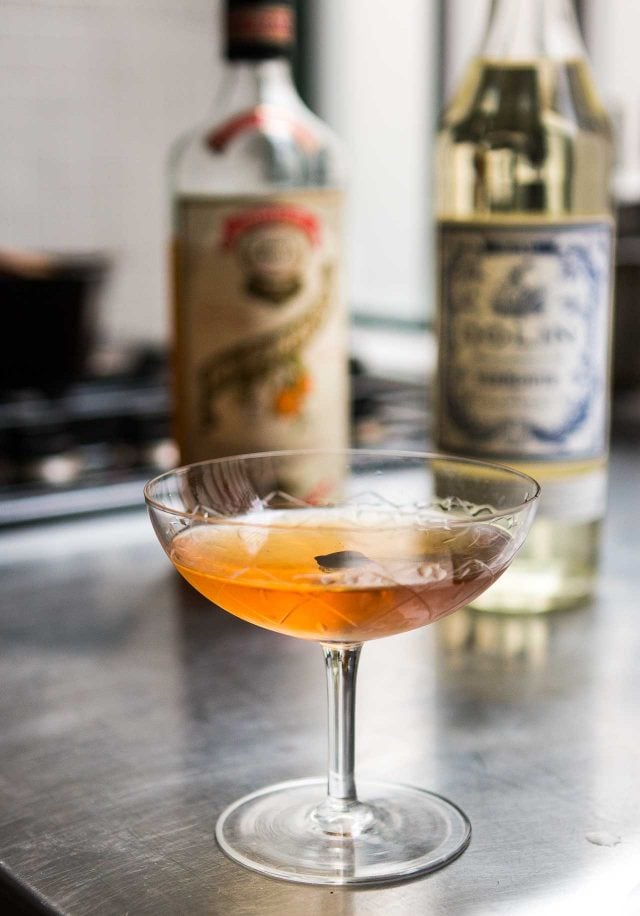 People sometimes pick up vermouth blanc, called bianco vermouth in Italian, and don't realize until the open the bottle that the vermouth is sweet, when they thought they were buying dry vermouth. Don't worry if it happened to you; it happened to a friend one mine too, who happens to be a notable spirits writer. On the upside, you've now got one of the principal ingredients for one of my new favorite cocktails, the El Presidente.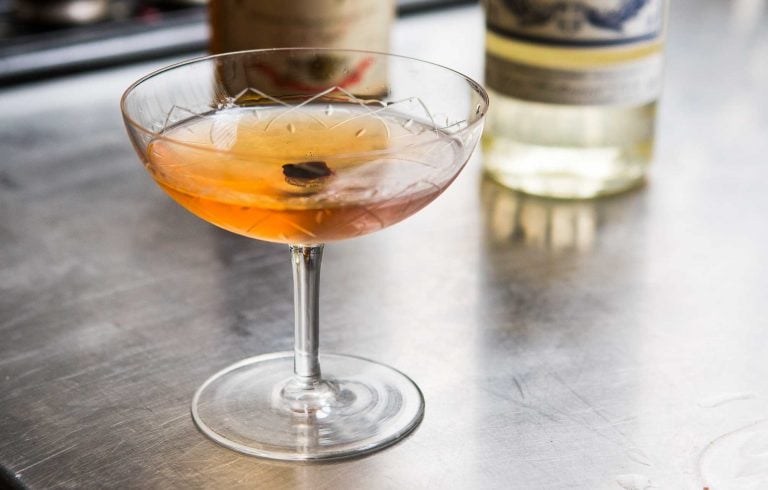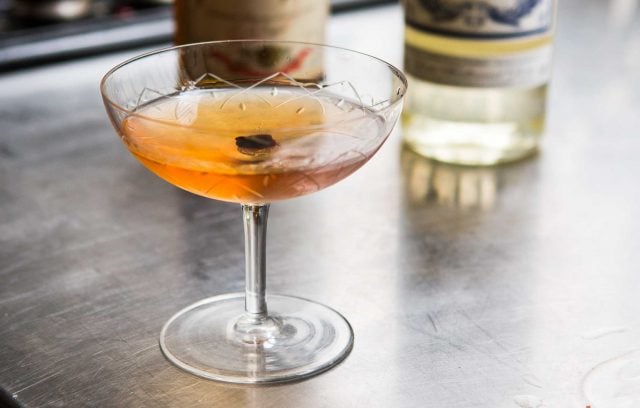 According to an article, Cuba Meets Chambéry on the Hauz Alpenz website, the first El Presidente recipe was published in 1915 in a book called the Manuel de Cantinero, a bartender's manual in Spanish by John B. Escalante. The style of vermouth blanc isn't Cuban, but was invented in the French alps, in Chambéry, and due to its ability to do double-duty as a sweet and dry ingredient, it has a particular affinity for rum and Latin spirits.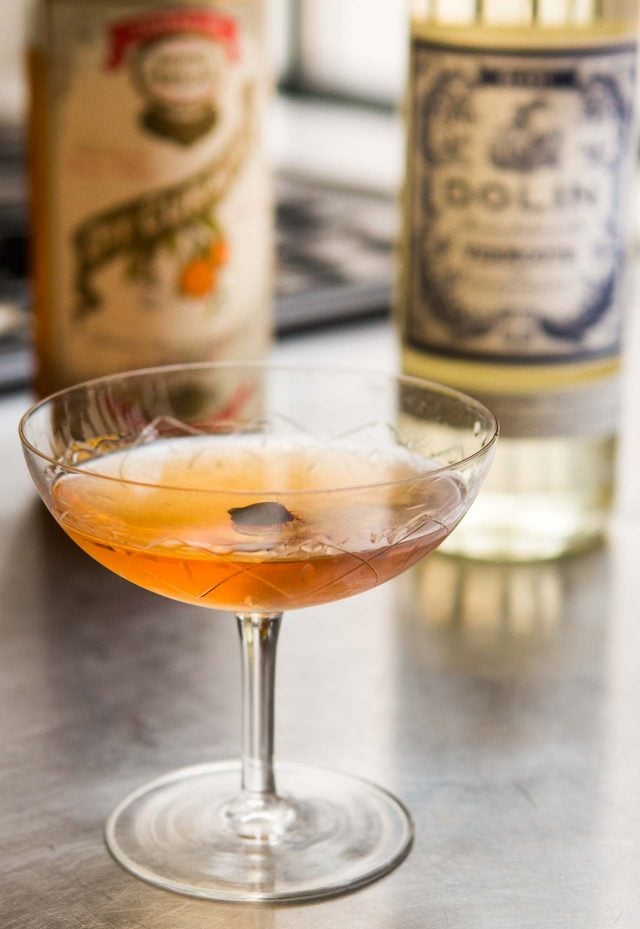 This El Presidente is the best argument for globalization I've heard, or tasted, and comes from Julio Cabrera of Café La Trova in Miami. It bridges together the caramel, toasty flavors of rum with the orange brightness captured in a good-quality triple sec. A dash of grenadine bolsters the fruitness, and the strong elderflower and vanilla notes of the white vermouth give the cocktail a légèreté, or lightness that doesn't overwhelm, but enhances.
El Presidente cocktail
1 1/2

ounces

golden rum

,

(dark can be used)

3/4

ounce

vermouth blanc

, (white or bianco vermouth, not dry)

1/2

ounce

triple sec

,

preferably Pierre Ferrand Curaçao (or Cointreau)

1

barspoon (1/2 teaspoon)

grenadine syrup

1

orange twist

1

maraschino or amarena cherry

,

for garnish
Add the rum, vermouth, triple sec, and grenadine in a cocktail mixing glass. Fill two-thirds with ice and stir until well-chilled, about 15 seconds.

Strain the mixture into a chilled coupe or cocktail glass. Hold the orange twist over the drink with the colorful side facing down, and squeeze the peel, misting the surface of the cocktail with flavorful orange oil. Discard the peel and garnish the cocktail with the cherry.