Design*Sponge Video and Raspberry Sorbet Recipe
The fashionable team over at Design*Sponge came by to make a video with me here in Paris…
I hit the market with Anne Ditmeyer of Prêt à Voyager, who is part of the Design*Sponge creative team, to do a little shopping. You can watch the video here.
(Plus we got a little lesson of how far a seller will go not to sell something to you.)
Over at Design*Sponge, you'll find my recipe for Red Wine-Raspberry Sorbet from Ready for Dessert, plus an interview. And they're also giving away copies of Ready for Dessert!
After Anne and I went to the market, we headed back to my kitchen to get churning.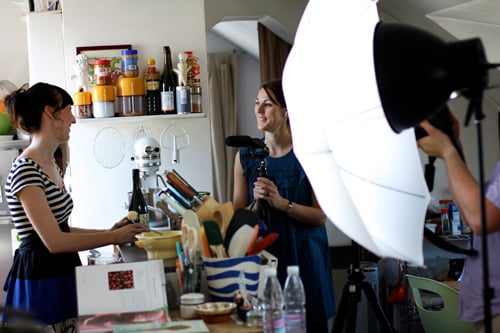 Once we finished up the batch of fruity sorbet, we found a lovely spot in Paris to relax and enjoy the fruits (or berries?) of our labor.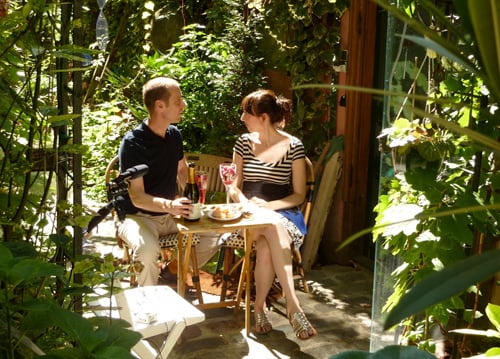 For my interview, red wine-raspberry sorbet recipe, and a chance to win a copy of Ready for Dessert, head over to Design*Sponge.
(Outdoor photo by Kali Vermès.)