Joanne Weir's Cucumber and Feta Salad Recipe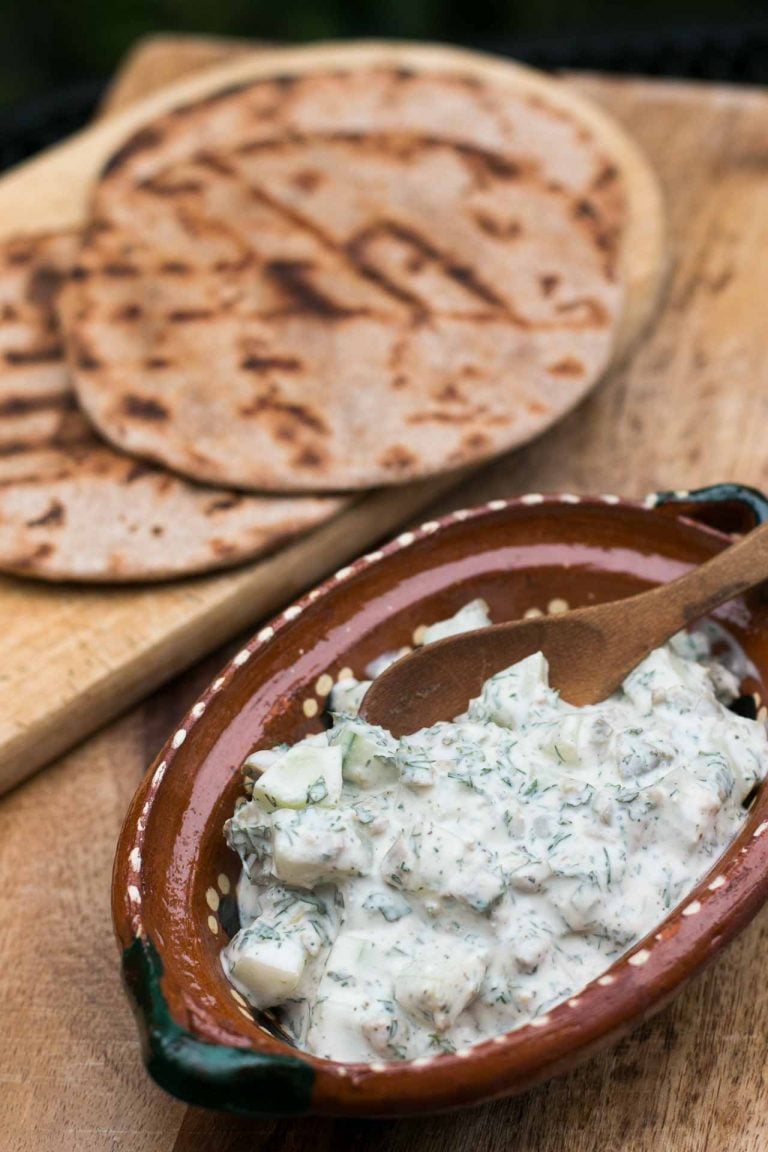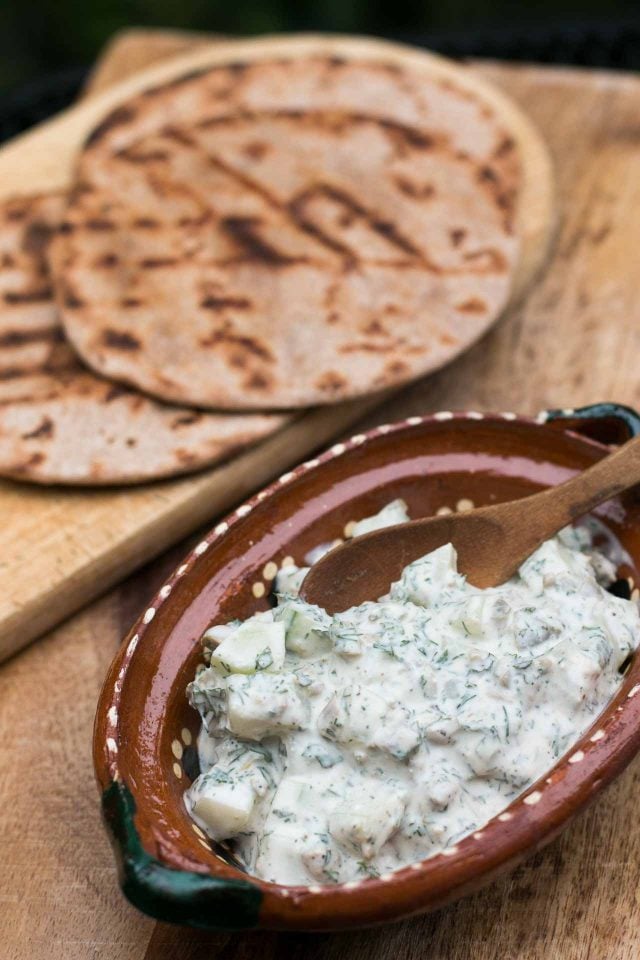 I can't believe I've waited so long to share one of my all-time favorite recipes, from one of my all-time favorite books. And if you don't make it, you're out of your mind. Okay, I don't really mean that. But I just get so excited about this book and I can't help myself; this is my favorite salad ever.
When From Tapas to Meze was released, I was invited to the book party in San Francisco, and all the food was—to be modest, amazing. Everything I ate was incredibly good; the salads, tarts, appetizers and tapas. I wolfed everything down.
Once I brought the book home, each recipe I made was an out-of-the-ballpark homerun.

This is my favorite kind of food; full of lively flavors, lots of herbs, garlic, and olive oil. And simple. I made the Chicken, Leek & Feta Pie that same week, which appealed to me because A) I love anything made with feta cheese, and B) It was so good at the party I had to try it myself.
Then sadly, the book went out of print, as good books tend to do. So when a publisher considered bringing the book back into print, they asked me what I thought and I could barely get the word "Yes!" out of my mouth fast enough. It was one of the very few books that I personally hand-carried when I moved to France and my only complaint is that I don't cook nearly enough from it.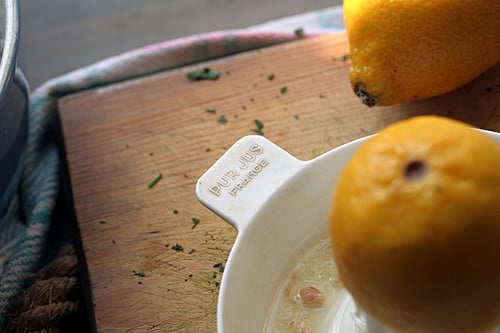 I worked with Joanne at Chez Panisse when we were both just starting out cooking in San Francisco. We had a great time and if you watch her on television, on Joanne Weir's Cooking Class, you'll see how much fun she is. (You can take a tour…and drool.) She came over to my kitchen once in San Francisco, and we made pizza together which was one of the most delicious evenings that I could've imagined. I even made sausage for the first time in my life. Who'd a thunk it?
This recipe couldn't be easier. You just mix everything up and serve it, and it's actually fine to make a day ahead. The salt and pepper are to taste, and because feta and feta-style cheeses vary, if you're unsure, add a small amount and re-season as you go. The last time I made this, one guest professed not to like cucumbers. Like, at all. And she not only had one helping, but helped herself to seconds.
Once you make this, you'll find yourself craving it over and over again. So consider yourself warned.
[Note: The salad shown in the photo at the top of the post has some yogurt added, about 2 tablespoons, to make it looser, when I served it as a sauce for
Moroccan Spiced Grilled Chicken Skewers
.]
Cucumber and Feta Salad
Adapted from Joanne Weir's
From Tapas to Meze
(Ten Speed) After I wrote this post, I made the salad
twice
; the second time I added some chopped fresh savory to it. I plan to make it again next week and might added some finely chopped black olives to it.
1

large cucumber

,

peeled, seeded and diced into pea-sized pieces

coarse salt

8

ounces (225g)

feta cheese

1/4

cup (60ml)

olive oil

2-3

tablespoons

freshly-squeezed lemon juice

1

tablespoon

water

freshly-ground black pepper

1

small red onion

,

peeled and finely-diced

1

tablespoon

(each) chopped fresh mint, parsley and fresh dill
Place the cucumber pieces in a colander, mix with a light sprinkling salt, and let drain 30 minutes to an hour, shaking the colander from time to time.

Crumble the feta into a bowl and mash together with the olive oil, lemon juice, water, and a few turns of black pepper.

Mix in the cucumbers, onions, and herbs. Taste, and add more salt if desired.
Notes
Serve with toasted or soft pita triangles or crackers.
Related Links and Recipes
8 Tips for using & choosing olive oil
Roasted Feta (Matt Bites)
Cucumber Salad with Mint and Feta (Simply Recipes)
Chopped Vegetable, Watermelon, and Feta Salad (Smitten Kitchen)
Watermelon & Feta Salad (Amateur Gourmet)
Stuffed Mushrooms with Feta and Olives (Kalyn's Kitchen)