The Reine Claude Plums Have Arrived!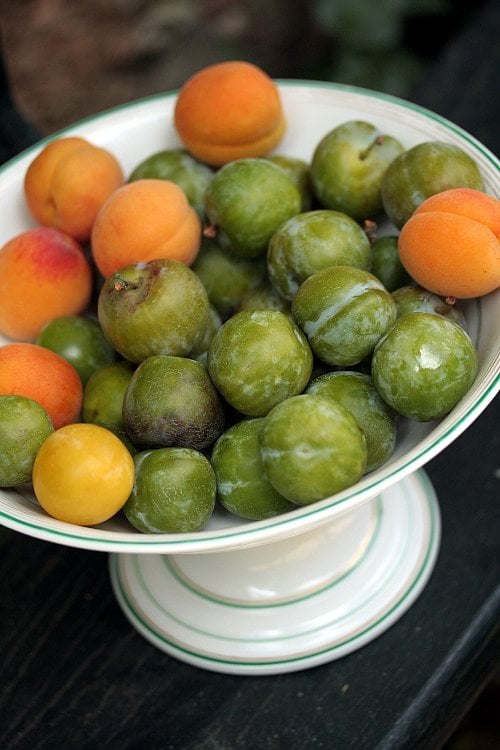 It's that time of the year—the season for Reines-Claudes plums in France has arrived!
These little green fruits, no larger than a marshmallow, are perhaps the most delicious fruits in the world. Don't let the army-green color fool you in to thinking these plums might be tart or sour. If you get a good one, reines-claudes plums (also known as Greengage plums), are the sweetest, most succulent piece of fruit you'll bite into.
At markets in Paris, vendors will usually drape the paper label proudly boasting that theirs are from Moissac if they're the real thing. They're used to make jam, tarts, or can be preserved in eau de vie.
Me? I go right for the kill.
I buy a kilo bag (2#) at a time, which I go through in a day. I snack on them, plucking one out of the fruit bowl every time I pass by, sucking on the juices and spitting the slippery pit out, until I feel like I can't eat any more.
Then, a few days later, I find myself at the market again, filling up yet another sack. So if you're in France now, you must try them, or you're missing something special. Elsewhere, check out your local farmer's market. Perhaps someone in your area is growing them, and you can see for yourself what all the fuss it about.
Related Links
Greengage plums (In the US)
A Finicky Fruit is Sweet When Coddled (NYT)
Greengage plums (Wikipedia)