Homemade Cottage Cheese Recipe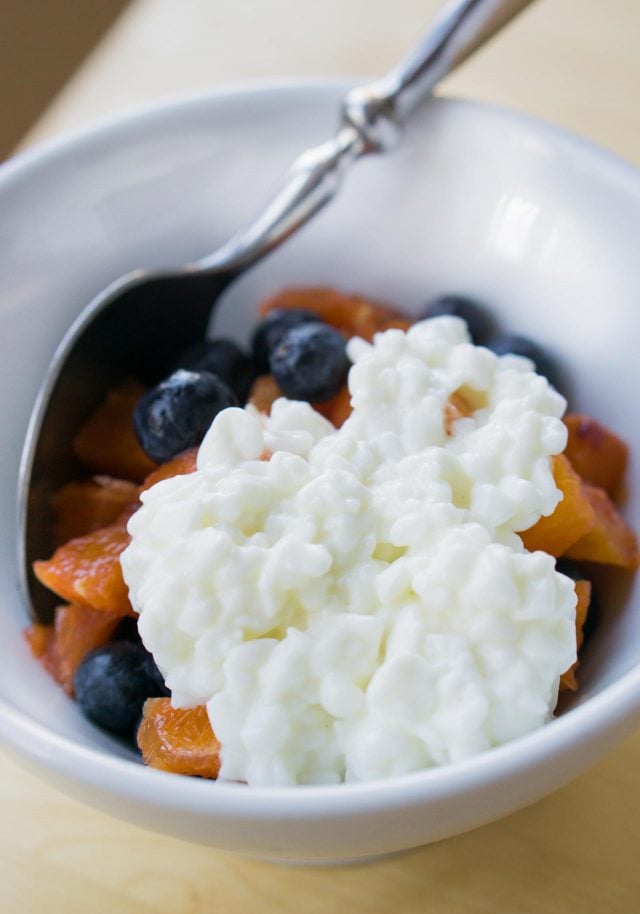 Where did I find the inspiration for this little bowl of white, creamy cheese? At the pharmacy in Paris, which are at the top of my list of favorite places to visit in the city. There's everything you can imagine at la pharmacie, like thyme oil, Rescue Remedy, baking soda, and best of all, friendly advice. Many also advertise in their windows, pills that will make you thin and give you the most amazing abs, like the male model shown in the photos, no matter how much cheese you eat or wine you drink.
French pharmacists are also trained to identify any mushrooms to determine which are poisonous, and which are okay for la bonne cuisine. You step up to the counter and stick out your tongue for a diagnosis right at the counter, then they give you a cure for whatever ails you. And expats are often surprised when they learn that not all of them are administered orally. (Although, thankfully, they don't "dose" you there.)
I also found out that you can order présure, or rennet, at the pharmacy, which is used for making cheese. Living abroad, I miss the taste of cottage cheese, and I wanted to see if I could replicate it at home.
Surprisingly, it's remarkably simple and tastes great. You'll need to get rennet, and I've listed a few sources below. Do give it a try. It's so much better than the store-bought stuff, and pretty easy to make as well, no matter where you live.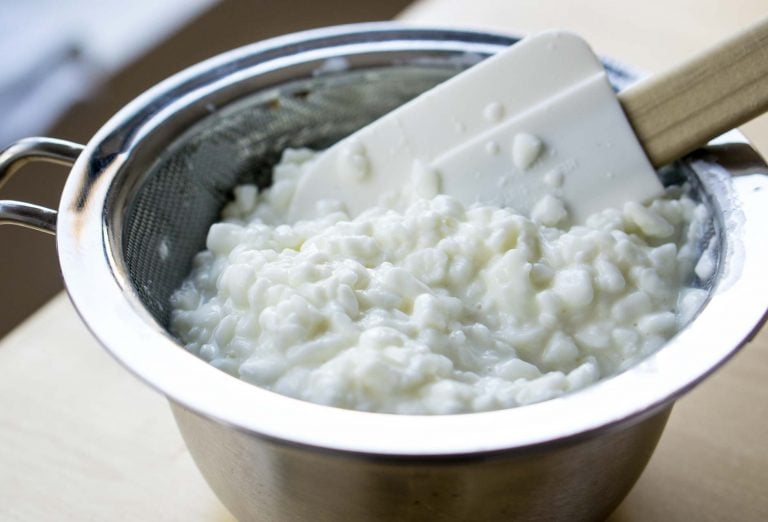 Homemade Cottage Cheese
All utensils should be cleaned very well before beginning.
1

quart (1l)

whole milk

4

drops liquid rennet

1/2

teaspoon

of salt

,

plus more to taste

6

tablespoons

heavy cream (or half-and-half)

,

or a mixture of heavy cream and buttermilk
Heat the milk very slowly in a medium-sized, non-reactive saucepan. Use the lowest heat possible and if you have a flame-tamer for underneath the saucepan, now's a good excuse to use it.

Insert a thermometer into the milk and heat until the milk reaches 85º F (30ºC).

Turn off heat and stir in rennet. Stir gently for 2 minutes.

Cover the saucepan with a clean tea towel draped over the top and put the lid on. Let stand at room temperature for 4 hours.

After 4 hours, the mixture will be very softly set and marvelously jiggly. Take a sharp knife and cut the mixture diagonally 5 or 6 times, then do the same in the opposite direction.

Sprinkle in the salt then set the pan over extremely low heat and cook, stirring gently, until the curds separate from the whey. It will take just a few minutes.

Do not overcook it at this point or your cottage cheese curds will be tough.

Line a strainer with cheesecloth or etamine, and set it inside a large bowl. Pour the mixture into the cloth and stir it gently to drain off the copious amount of whey. (You can use it in bread making or in soups in place of water.)

Fold the ends of the cheesecloth over the cheese and chill the strainer (keeping the bowl underneath) in the refrigerator. Let drain for about 1 hour, stirring once or twice.

Spoon the cottage cheese from the cloth into a bowl and stir in the cream, or cream and buttermilk. Taste, and add more salt if necessary.
Here are a few sources for liquid animal rennet in the United States, available here, here, and here.
For more information about liquid rennet, check out Rennet FAQ.