Paris Booksigning: This Saturday, July 14th
I'm doing a little booksigning this Saturday at La Cuisine cooking school in Paris. It's going to be an informal affair and if you'd like to come and get a book signed, this is your chance.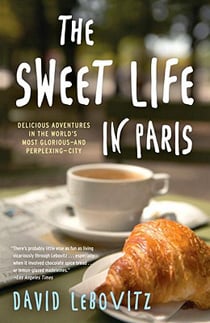 There will be copies of Ready for Dessert, The Perfect Scoop, and The Sweet Life in Paris and I'll be at the school, from 5:30 to 7:30pm, which is located at 80, quai de l'Hôtel de Ville. You can get a map, and more information, at the Facebook event page.
Happy Bastille Day!