Paris Booksigning and Get-Together
It's that time of the year, folks. (No, not when I crawl out of my hibernation hole.) It's the holiday season in Paris and I'm having a booksigning and get-together at La Cuisine cooking school. If you're in town, stop in say hi!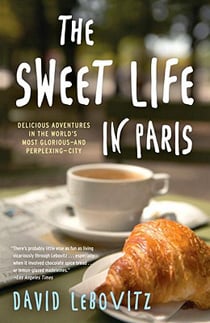 There will be copies of Ready for Dessert, The Perfect Scoop, and The Sweet Life in Paris for sale, which I'm happy to personalize for you or for holiday gift-giving. Certain titles may be in limited supply, and you're welcome to bring copies of books you already own.
I'll be at the school Saturday, December 1st, from 4 to 6pm, which is located at 80, quai de l'Hôtel de Ville. Treats and so forth will be provided by the fine folks at La Cuisine.