It's Ready! Ready for Dessert Video
Am so happy to release of my newest book, Ready for Dessert—a hefty volume of my all-time favorite recipes!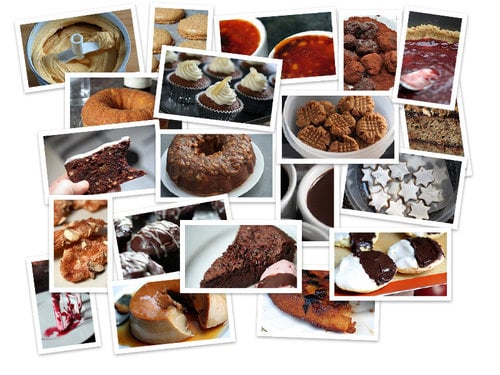 You'll find everything I love in this book, from the Chocolate Chip Cookies that won over les Parisiens to a French inspired Apple-Frangipan Galette. I figured out the secret to truly chewy Peanut Butter Cookies, and frosted Black and Whites finally get their due. I riff on Gâteau Basque (okay, there are two riffs), there's a cool and creamy Butterscotch Flan, and…at long last, the cookie recipe that I spent almost ten years perfecting.

There's a brand-new recipe for Irish Coffee Cupcakes with tangy lime frosting, and authentic Italian dark Chocolate Gelato. Plus a Coconut-Rum Cake that I was had to recreate after I thought mine was lifted by a light-fingered (or hungry) housekeeper. Those are just a few of the treats in this collection of over 150 recipes for cookies, cakes, brownies, candies, conserves, beverages, sauces, crisps, ice creams, sorbets, cobblers, and tarts.
Many of you have remarked that you've been looking for copies of my first two books, Room for Dessert and Ripe for Dessert. So I've handpicked my favorite recipes from those two books (now out of print), completely revised and updated them, with new stories to accompany them, and added more than a baker's dozen of new recipes to the mix.
This oversized book features sixty lush photographs by award-winning food photographer Maren Caruso and all the recipes are in both standard and metric measurements.
Ready for Dessert is now available at Amazon and at your local bookseller.
For those who live abroad, Book Depository offers free shipping to many countries world-wide. Pick up your copy today!