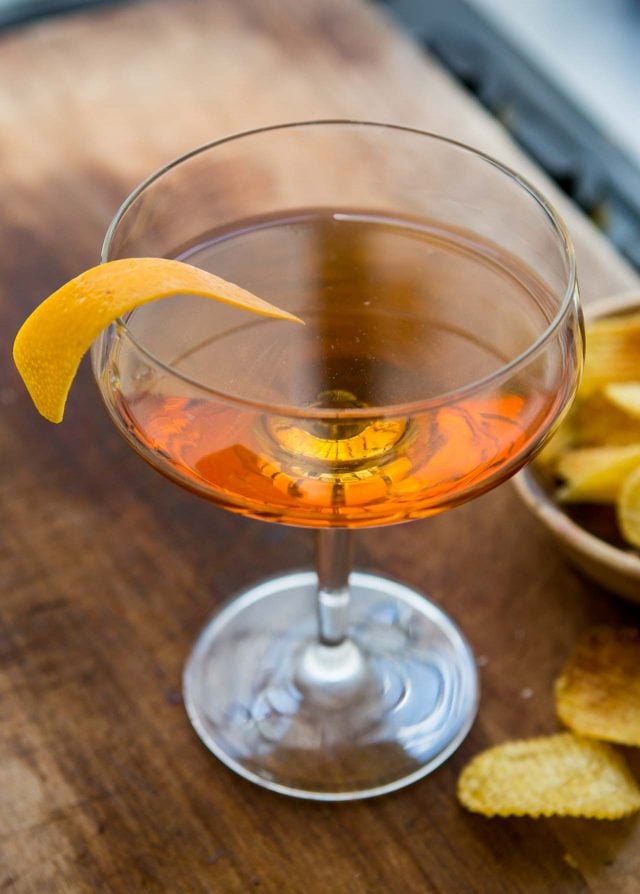 A simple cocktail, riffing off the Brooklyn cocktail, as well as its other-borough cousins, the Bronx and the Manhattan, the Greenpoint boasts a double-dose of French inspiration and influences.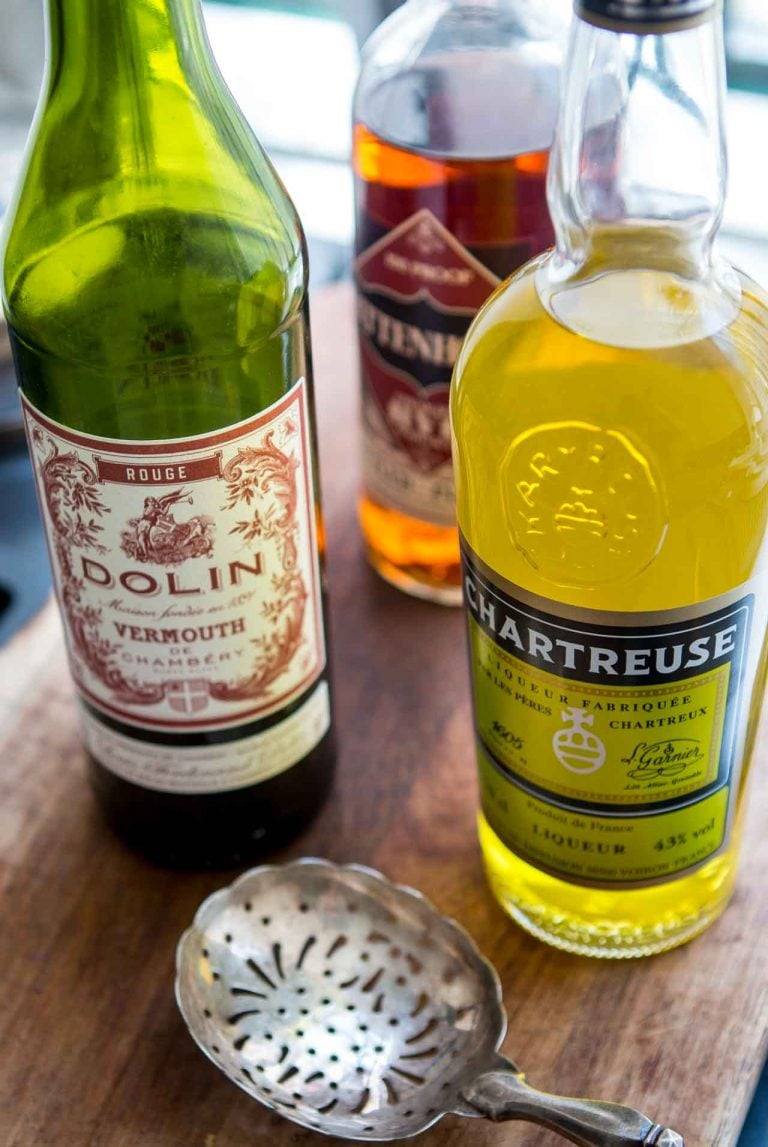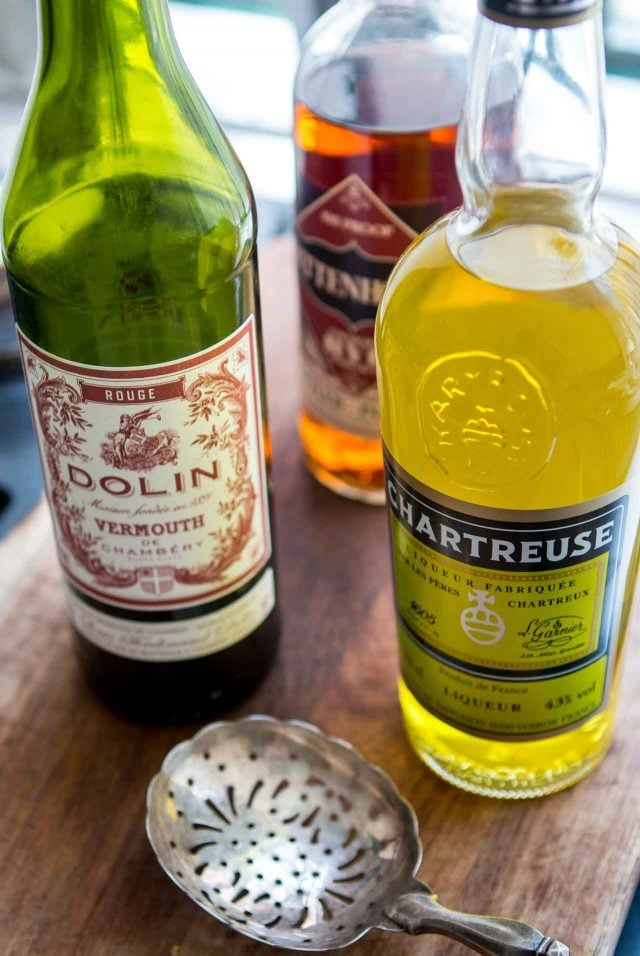 Like other New York-themed (and named) cocktails, the Greenpoint begins with a base of rye whiskey, bolstered by sweet red vermouth and yellow Chartreuse, the elusive liqueur that's been made for hundreds of years in the French Alps. (Dolin vermouth, shown above, is made near Chartreuse in France.)
The good thing about this cocktail is that you can make it in a New York minute, stirring the ingredients together briskly until well-chilled, then straining it into a cocktail glass. While you might not be in Greenpoint, or Brooklyn, or in the alps of France, this cocktail is enjoyable no matter where you sip it.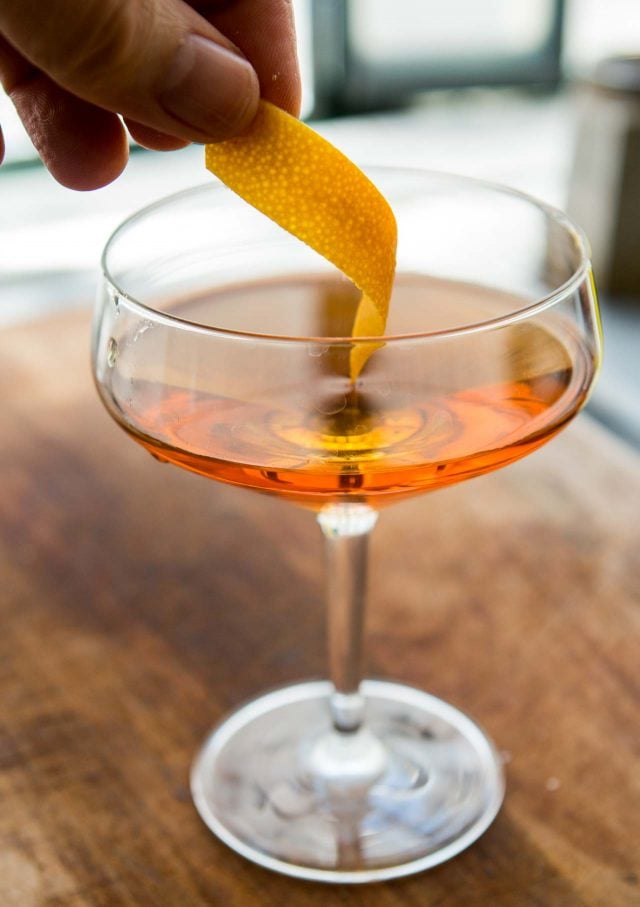 The Greenpoint Cocktail
Be sure to use yellow Chartreuse for this cocktail, rather than green. The yellow is a little sweeter and provides just the right notes of honey to this iconic cocktail.
2

ounces

rye whiskey

1/2

ounce

yellow Chartreuse

1/2

ounce

sweet vermouth

1

dash

orange bitters

1

dash

aromatic bitters

,

such as Angostura

orange twist

,

for garnish
Pour the rye whiskey, yellow Chartreuse, sweet vermouth, and both bitters into a cocktail mixing glass. Fill the glass two-thirds full of ice and stir briskly until well-chilled, about 15 seconds.

Strain into a chilled cocktail or coupe glass. Garnish with orange twist.