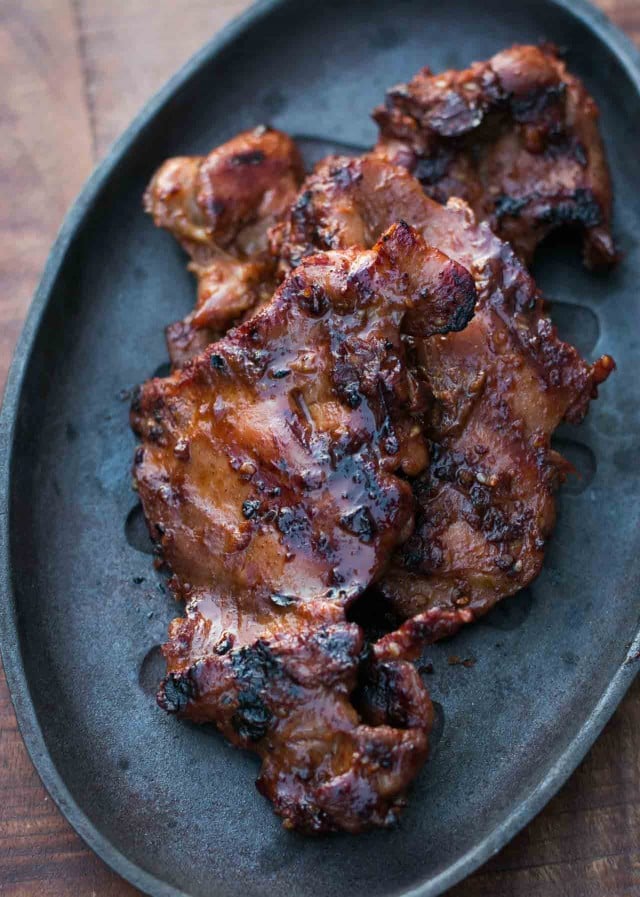 While people have been tripping over each other lately, letting everyone know how authentic they can be, outraged over a recipe or poem they saw online, one only needs to look to Korean food to see how it's done.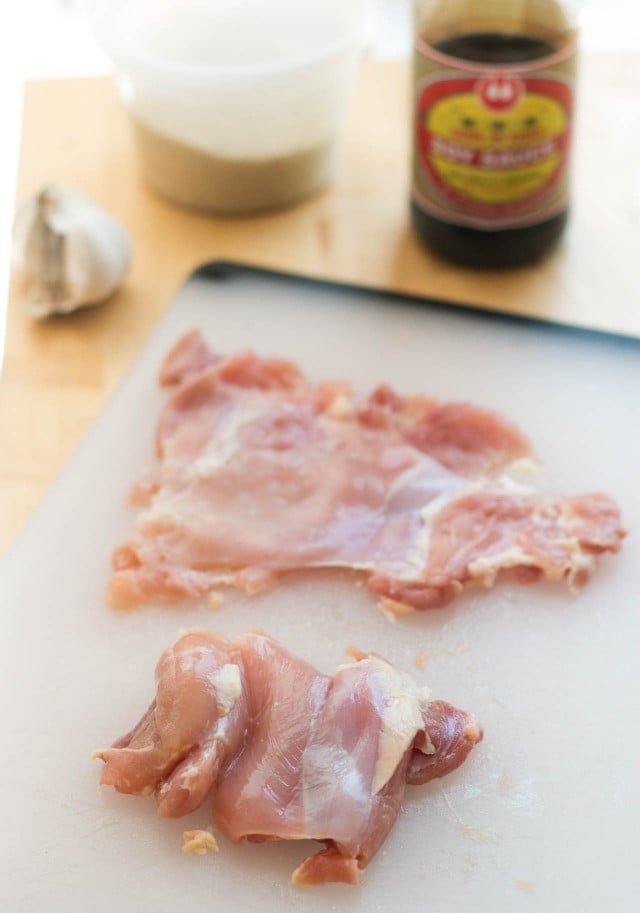 Koreans don't seem to have the same strictness to guidelines that are bestowed upon other cuisines, which is great because you can cook, add things that you like, and mix together seemingly incongruent ingredients without getting yourself into hot water. I was making kimchi a while back and had some stewed plums I was thinking of adding, which I mentioned on social media. Instead of getting a slew of nasty messages (like I did when I joked about making a low-fat carbonara with smoked tofu and soy cream, and people actually used the F-word), a bunch of Koreans chimed in – "Go for it!"
While it's nice to honor and adhere to tradition, as my friend Patricia the Vanilla Queen,noted to me in an email exchange about all the bickering: "People constantly trip over themselves and get in their own way, which is very sad. Having a sense of humor, the ability to play and to not take ourselves so seriously goes a long way toward being happy!" That's something I am going to print out and put on my wall: It's my new motto.
In many cases, authenticity is about the spirit of the dish, not necessarily following a specific list of ingredients. I was recently speaking at an event and talked about bouillabaisse, a French dish born of poverty, using leftover scraps of fish that went unsold at the markets. The intent was not to use the rarest, most hard-to-get types of seafood, although now restaurants serve the "authentic" version as a luxury item. Not sure which is better – to honor the spirit of the dish, or a rote list of ingredients?
I think people, like me, are drawn to Korean food because it's all about the excitement of eating, with bold flavors and ingredients, with seasonings meant to give your palate a jolt. The "street food" movement made the cooking field ever riper for an explosion of Korean foods, because the foods and cooking techniques could be adaptable to other types of food. While I found the combination of kimchi and tacos a less-than-successful pairing (and the kimchi and falafels I had a while back as well), instead of getting my knickers in a knot about them, I just let them go. Whew! I feel better…
A recent book about Korean food came out, Koreatown: A Cookbook, which caught my eye. Written by Deuki Hong, a Korean-American chef with a restaurant in New York's Koreatown, along with a collaborator, Matt Rodbard, self-described as a "white boy jew from Kalamazoo," who according to some people, has no business writing about foods from other cultures. But on the other hand, did a pretty bang-up job with Korean food this time around. So there.
(A woman in Paris came up to me at a book signing once and wondered how I could write a book about French cuisine because I wasn't French. I wanted to say that it doesn't matter where you were born and just because you were from somewhere, didn't mean you were a good cook of that cuisine. I'm sure there are bad Chinese cooks in China, just like in the United States, Mexico, France, Korea, Italy, etc… But instead, I just smiled and said, "Thanks for coming!")
Anyway, it's all good and food is about sustenance and enjoyment, which is why I liked this book. It celebrates the spicy, garlicky, fruity, meaty, and funky flavors that make Korean food so appealing. I'm also drawn to the communal style of eating because one can make their own dish by adding whatever is available in the little side dishes known as banchan, which could be as simple as a few pickled cucumbers, to curiosities like acorn jelly and tangles of tiny dried fish.
Probably the most well-known Korean dish is bulgogi, served as a mound of thinly sliced or pounded, marinated meat that's been cooked on a grill or in a skillet. (If cooking Korean food indoors, I recommend a good hood fan!) Dak bulgogi is made with chicken which I sometimes prefer to the beef version. The thicker chicken thighs soak up the soy sauce and garlic-spiked marinade, then are quickly grilled until the marinade caramelizes on the outside, but remains juicy inside. I took a few liberties with this recipe, namely reducing the amount of black pepper and adding hot sauce. But I'm sure most Koreans won't get upset about that.
Most of the recipes in Koreatown: A Cookbook are on a single page and have just three or four steps. You may need to make a trip to a Korean or Asian market, or shop online, for staples like rice wine vinegar, gochugaru (Korean red chile flakes), and ginger to make them, but once you have them, you'll be able to take on many of the other recipes in the book and make Korean dishes at home, some authentic, and some that use those flavors to take dishes in unexpected directions.
Chicken Bulgogi
Adapted from
Koreatown: A Cookbook
by Deuki Hong and Matt Rodbard If cooking the chicken in a skillet, you can cut the chicken into smaller pieces before marinating, but the larger ones work better on a grill since the longer cooking time will give them a nice sear on the outside. People will often put some fruit puree or syrup, like maesil chung (
green plum syrup
) or add grated or pureed pear in their Korean marinades, or even some pineapple juice, which flavors the marinade and tenderizes the meat. If you want to do that, add about 2 tablespoons juice, or about half a pear's worth – grated or pureed – to the marinade. Although the recipe in the book didn't call for it, I added some chile paste to the mix.
Gochujang
is a traditional Korean chili paste, which I didn't have, so used Sriracha. Thai chile paste is a lot hotter, so you could add a teaspoon of that instead. Korean grilled meats are usually served with banchan, a selection of little salads and pickles, such as kimchi and other treats. I made the muchim pickles from the book, and had some kimchi on hand. You may be tempted to use boneless, skinless chicken breasts. Because the meat is sliced thin, breasts would dry out: Thighs remain much more juicy and moist after cooking. So I would recommend thighs, although boneless breasts would work if you must.
1/2

cup (125ml)

soy sauce

optional: 1 to 2

tablespoons

Korean chili paste (gochujang) or Sriracha

,

depending on how hot you like things

1

in

small onion

,

peeled and grated or pureeda food processor

2

tablespoons

light brown sugar

1

tablespoon

mirin or rice wine*

4

cloves

garlic

,

peeled and minced or finely grated

1 1/2

teaspoons

sesame oil

2

teaspoons

grated fresh ginger

,

(peeled or unpeeled)

freshly ground black pepper

2

teaspoons

sesame seeds

4-5

boneless

,

skinless chicken thighs (1 to 1 1/4 pounds, 450-575g)
Mix the soy sauce, chili paste or hot sauce, onion, brown sugar, mirin or rice wine, garlic, sesame oil, ginger, a few generous turns of black pepper, and sesame seeds in a large zip-top freezer bag.

Lay the thighs on a cutting board, cover with a sheet of plastic wrap, and pound them so they're about 1/3-inch (1cm) thick with a meat pounder, rolling pin, or another heavy object. (You can also pound them, a few at a time, in a separate freezer bag to make clean-up easier.) Trim off any excess fat.

Put the thighs in the plastic bag with the marinade, press excess air out of the bag, seal it closed, and massage it so the marinade covers the chicken. Refrigerate for several hours, or overnight. The chicken can also be marinated in a stainless steel or glass bowl, covered and turned several times while it's marinating. (Optional: You can cut lengths of scallions and put them in the bag with the marinade, then grill them with the chicken, too.)

To cook, heat your grill to high heat. Remove the chicken pieces from the marinade and lay them flat on the hot grill. When well-seared on the bottom, turn them over and cook another few minutes until the thighs are cooked through. The total cooking time will be less than 5 minutes. (You can baste the thighs with any leftover marinade while grilling.) To cook in a skillet, cut the chicken into bite-sized pieces before marinading and put them in a large, lightly oiled skillet. When the chicken is seared on the bottom, stir the chicken and add any leftover marinade and let it reduce in the pan while the chicken finishes cooking.
Notes
Serving: Bulgogi is often eaten wrapped in lettuce or perilla, with kimchi, thinly sliced raw garlic, perhaps slivers of fresh chili, and a dollop of Ssamjang, sometimes with a spoonful of rice in there. I like it at home served over rice with kimchi and other condiments.
*If you don't have mirin or rice wine, you can use rice vinegar or a sweet/fruit vinegar, like balsamic or apple cider.
Related Recipes and Posts
Beef Bulgogi (Maangchi)
Tofu Bulgogi (Yup…it's vegan)
Roast Chicken with caramelized shallots
Sweet and crispy chicken wings
Is it Safe to Cook with Plastic? (Modernist Cuisine)
Pajeon: Korean scallion pancakes
Asian ginger soy sauce chicken