I'm back on the wagon of tackling the recipes in the bulging files of recipes that I've been collecting and hanging on to for the past thirty years. Many pre-date the internet and were from food magazines (made of paper) that I subscribed to. A surprising number of the savory recipes have the words "adobo" or "chipotle," and "pork" in the title, so if I ever want to write a book of well-seasoned pork recipes, I've got plenty of inspiration.
This one is from Gourmet magazine way back in 2004, a few years before they ceased publishing. I knew people in the test kitchen at Gourmet and they thoroughly tested their recipes, so you know they're going to work. Gourmet was "modernized" under its last editor, Ruth Reichl, but the test kitchen remained a constant; she knew the value of a solid recipe and good testers. She also knew the appeal of a great photo and Romulo Yanes, who recently passed away, created many of the great images that Gourmet was known for.
Many questioned why Condé Nast killed Gourmet but not Bon Appétit, but the subscription numbers were more favorable for the latter, which didn't end well, and is now undergoing another revamp. I, for one, am happy that there hasn't been that much turnover here at the blog, but I should probably shake things up here at some point, too.
During our summer vacation, in between sips of Chablis in Burgundy, while toasting marshmallows over an open fire at a friend's house, I tried to explain who Sylvester Graham was, and how and why a végétarien presbyterian minister came up with whole-grain Graham crackers. Reverend Graham was on a religious and health crusade, which included curbing, er…lascivious urges that one might do which would cause damage to oneself. (Does that politely explain it in English?) A less confusing answer might simply be that he didn't want people to keep their hands to themselves.
But let's move on…shall we?
But we were successful in introducing Romain, and my friend's French partner, to S'mores, using Graham crackers that she had brought back from the States. Just when I thought I was out of the woods, the word S'mores involved explaining the origin of the word S'more, which is a diminution of the phrase "I was some more." That was another doozie to explain but it shouldn't have been such a challenge as the French are no strangers to misplaced apostrophes found around town.
But who wants to discuss grammar when there are toasted marshmallows, chocolate, and Graham crackers (and Chablis)?  I was more focused on getting the gooey, lava-like marshmallows stuffed in between two crackers, with a tablet of quickly melting chocolate oozing out, and a glass of crisp white wine balancing on the lawn. It's not necessary to understand everything about something. You can just enjoy it.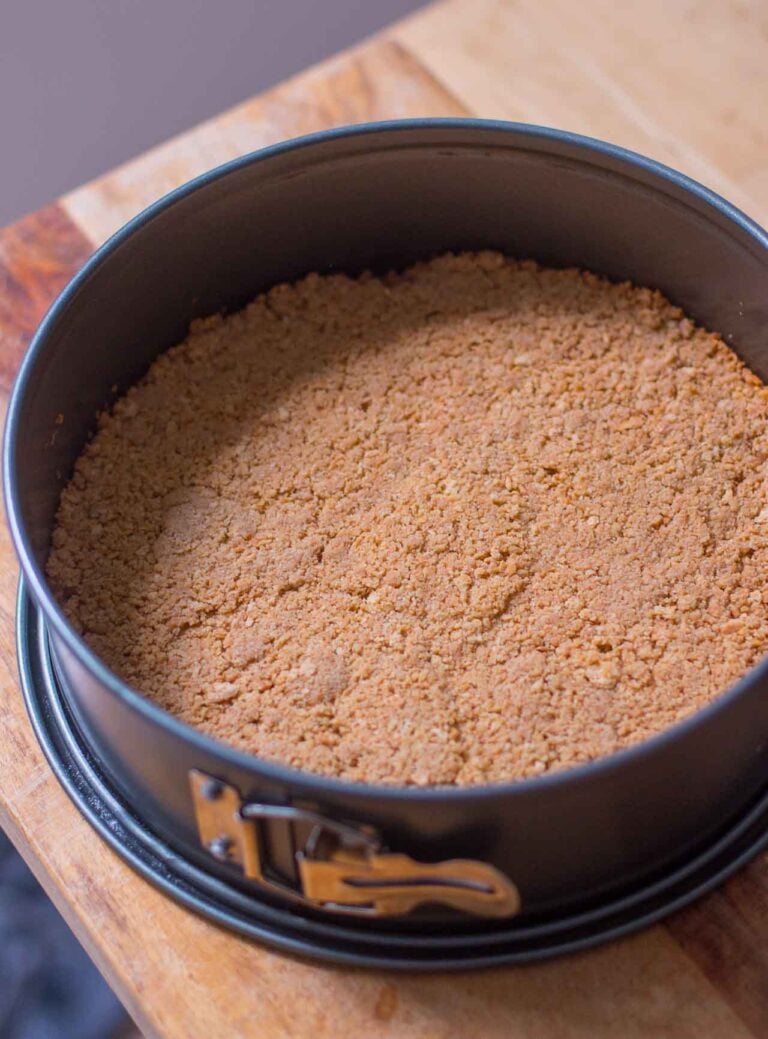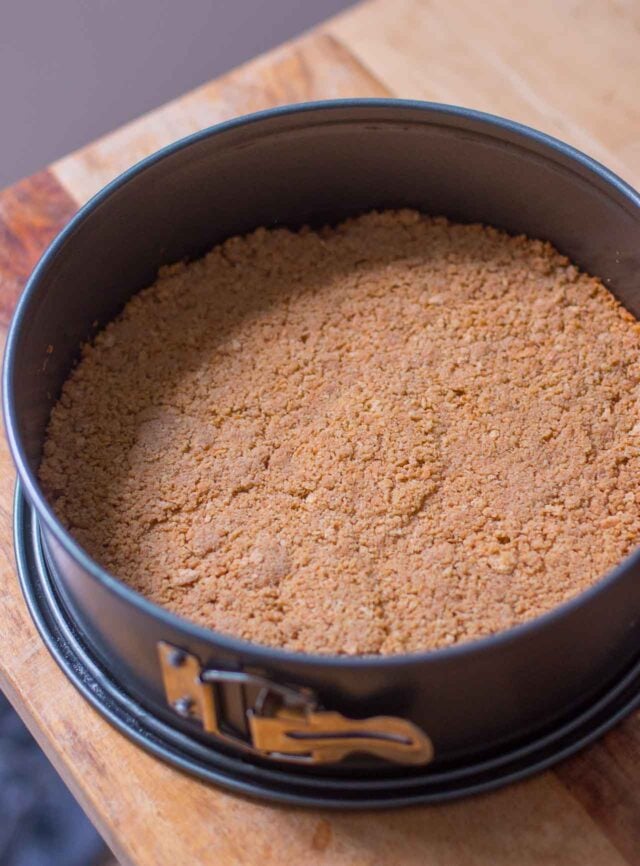 This tart uses something enjoyable that I discovered back in the 1980s when I was a backpacker traveling through Europe, and landed in the Netherlands: Chocolate-hazelnut spread. (The brand that begins with an "N" and rhymes with "fella.") As soon as I tasted my first swipe of it, I thought the nutty dark chocolate spread was the best thing I'd ever tasted – and even better…it was for breakfast!
Back in the day, hazelnuts weren't so well-known in the US (even though there are excellent hazelnuts in Oregon), so the spread was also my introduction to the world of noisettes, or hazelnoten, in Dutch.
Hazelnuts took a hit recently in a recent opinion piece in the Washington Post (an article that was meant to be humorous, but it didn't quite land some of its punchlines, to say the least…) which singled out nuts as one of the Foods You Can't Make Me Eat," which was the title of the article. "It's like a fake nut, to make other nuts feel better about themselves," the author wrote about these crunchy little delicacies.
To me, no offense to other nuts, but hazelnuts are the nuts that other nuts aspire to. But honestly, there isn't a nut that I don't like and I don't think we need to pit (or shell?) one nut against the other. But I do have a special fondness for hazelnuts, and nearly fifty years later, I still like to dip into a jar of chocolate-hazelnut spread every once in a while. I know some brands have ingredients you're probably better off not going overboard with, but I figure a few spoonfuls a year can't hurt.
The great thing about this swoon-worthy Chocolate Hazelnut Tart, aside from knocking out another recipe from my bulging recipe files, is that the crust couldn't be easier. Unlike traditional tart crusts that are mixed and rolled, then baked (with trepidation about falling sides, blind baking, etc.) you just press the crumbs into the cake pan and that's that. You don't even need a fancy tart mold.
Readers often ask me if they can reduce certain ingredients in recipes (although, fortunately, never the amount of chocolate…) so I thought I was doing a valuable service to the community by presenting a low-fat apple tarte Tatin recipe in a recent newsletter; a crown of well-caramelized apples baked under a crispy crust that's turned out onto a serving plate, and tastes close to the classic. Served warm, it's a lovely apple tart and remarkably easy to make.
There were a few howls about my dialing down the butter, which would have had more gravitas if those people had tried it. But getting into brawls over a few ounces or grams of butter isn't why I got into baking – nor do I want to quibble about which nut is better, although I will defend hazelnuts if duty calls. I bake to make myself, and (hopefully) others, happy. While this tart is on the other end of the richness scale, just a small slice was needed to make me happy, and I didn't feel at all guilty about making it, or eating it.
Chocolate Hazelnut Tart
Adapted from Gourmet magazine (December 2004)
There are a lot of different types of gianduja out there and I've visited Torino, the home of chocolate-hazelnut spreads, and can attest to the variety, and deliciousness, of many of them. For the blog I try to use ingredients that are the most easily available to all, but feel free to experiment with what brand and type you prefer to use. Some are a little grainy, or nutty I should say, which will change the texture. Which isn't a bad thing. Just a question of personal choice, and taste. Nutella is the most well-known brand, but others are now crowding the shelves worldwide.
I went for it and used a 70% bittersweet chocolate from Callebaut. Since this tart puts the chocolate front and center, this is a place to use good-quality dark chocolate. I'd stick with one in the range of 60-75% cacao. More info and tips can be found in my Chocolate FAQs.
The original recipe said "8 to 10 servings." The recipe formatting tool I use (so the recipes can be printed out) doesn't allow me to offer serving ranges, but realistically I think you'll get 12 servings out of it. It's so chocolatey that a small amount will satisfy.
1 1/2

cups (150g)

Graham cracker crumbs

,

(from about 13 crackers)

6

tablespoons (85g)

melted unsalted butter

1/4

teaspoon

kosher or sea salt

,

divided (preferably flaky sea salt)

1

cup (240g)

heavy cream

10 1/2

ounces (300g)

bittersweet (not unsweetened) chocolate

,

chopped

1/2

cup (150g)

chocolate-hazelnut spread

,

(see headnote)

1

cup (140g)

hazelnuts

,

toasted, either left whole (if small), or very coarsely chopped
To make the crust, put the oven racks in the top and bottom third of the oven, and preheat the oven to 350ºF (180ºC). Invert the bottom of a 9-inch (24cm) springform pan so that what's usually the concave bottom, is the top, for easier removal of the finished tart. (If you look at mine shown in the post, it's already set up like that which is pretty sweet. You can't turn it over even if you want to, as it has a lip to collect any cake juices that may run out, which isn't a problem with this tart.) As Gourmet says, the "turned up edge" should be underneath. Lightly butter the bottom of the pan, or spray the bottom lightly with nonstick spray.

In a medium bowl, mix together the Graham cracker crumbs, butter, and 1/8th teaspoon of the salt. Scrape the moistened crumbs into the springform pan. Spread and shake the pan so they're in an even layer, then press them down with the bottom of a water glass so the buttered crumbs are as even as possible.

Bake the crust on the upper rack of the oven for 7 minutes. Cool the crust in the pan completely on a wire rack before filling.

To make the filling, bring the heavy cream and salt to a near boil in a medium saucepan. When the edges start to bubble, turn off the heat and add the chopped chocolate. Stir the chocolate with a whisk until it's completely melted and smooth, then whisk in the chocolate-hazelnut spread. Stir in the hazelnuts.

Pour the filling over the crust then smooth and/or gently shake the pan so the filling is even. Refrigerate the tart for about 1 1/2 hours (or freeze for 25 minutes) until just set.
Notes
To serve: Run a sharp paring knife around the outside of the tart to release it from the pan, then remove the sides of the pan. For neat portions, slice the tart with a knife dipped in very hot water, dipping the knife back in the water and wiping it clean between each slice, or wave the knife over a gas flame to warm it between slices. Storage: You could store the leftovers in the refrigerator (for up to three days), then remove it a few minutes before slicing and serving. I left mine at room temperature and it remained firm enough to slice.