Cocoa Nib and Spiced Lamb Sausage Pizza Recipe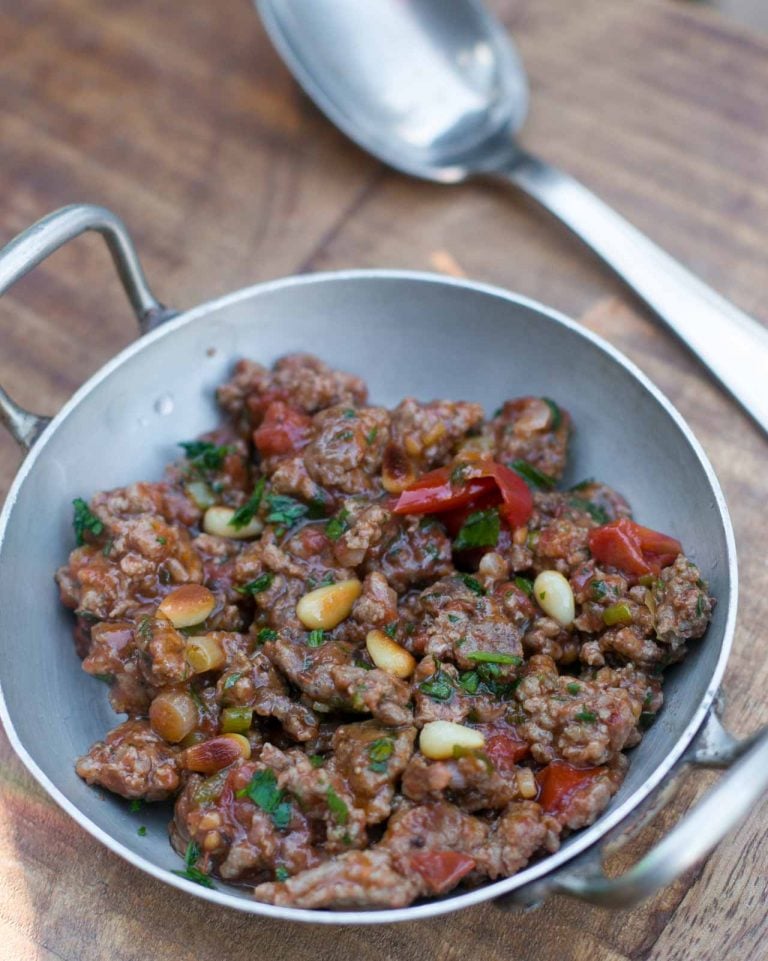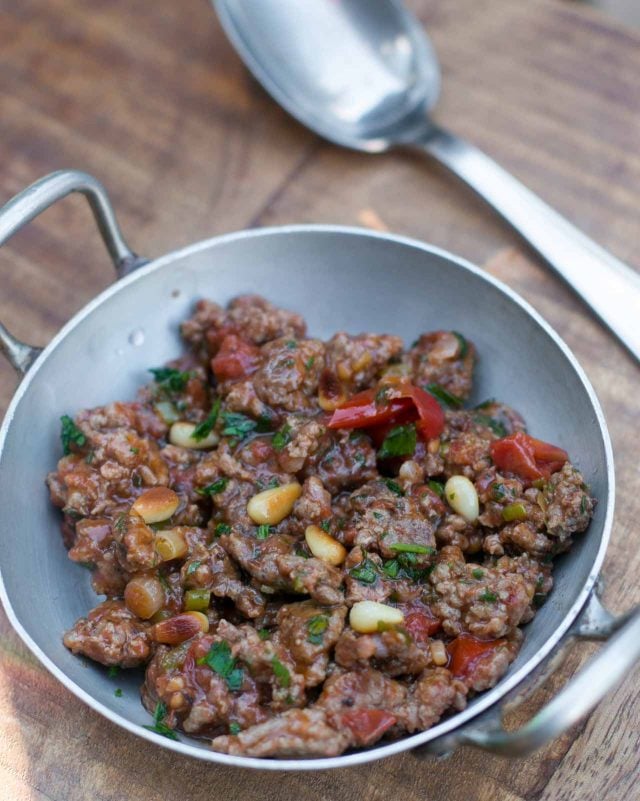 During a recent interview, the subject turned to chocolate, specifically this cocoa nib sausage, which I use to top the pizza dough recipe from The Great Book of Chocolate, which has a bit of chocolate added to it.
There are many cultures that use chocolate in savory dishes, whose origins go back hundreds and in some cases, thousands of years, including Mole. In France, it's not uncommon for many cooks to sneak a bit of grated a chocolate into their Coq au Vin. So why not in pizza?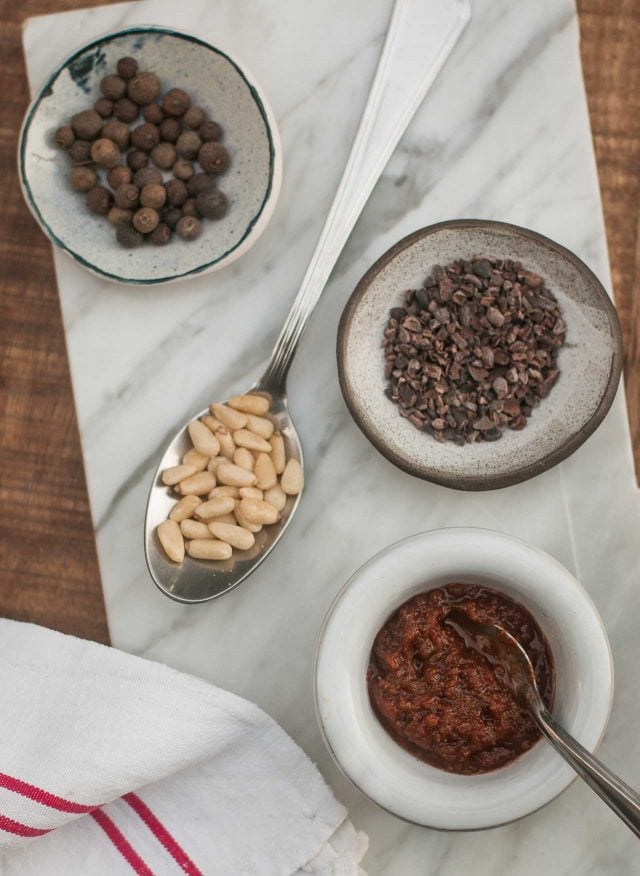 My good friend Joanne Weir, who I cooked with at Chez Panisse, came over the other day to make pizza. And we made this sausage, which is easily put together in a skillet, and is a great topping for pizza. The gentle spices give the pizza a slightly elusive touch, and the meaty lamb is a good match with the little crunchy pine nuts. If you don't have my chocolate book, you can use the pizza dough recipe here, which can be divided in two to make two pizzas.
Cocoa Nib and Spiced Lamb Sausage Pizza
You can use this sausage to top any recipe for your favorite pizza dough if you'd like. My recipe is
here
, which can be divided in two, to make two pizzas. 1 recipe for
Chocolate Pizza Dough
, rolled out onto baking sheets
2

tablespoons

olive oil

2

cloves

garlic

,

finely minced

2

tablespoons

olive oil

1

small onion

,

peeled and finely chopped

1/2

pound

ground lamb

1/2

cup

peeled

,

seeded, and chopped canned plum tomatoes

1

tablespoon

tomato paste or harissa

1/4

cup

chopped flat-leaf parsley

3

tablespoons

toasted pine nuts

large pinch

each cinnamon, allspice and cloves

1/8

teaspoons

red pepper or chili flakes

salt and freshly ground pepper

fresh lemon juice

1/4

cup

roasted cocoa nibs

4

ounces

fontina cheese

,

grated

2

ounces

mozzarella cheese

,

grated
In a small bowl, mix together 2 tablespoons olive oil and the minced garlic. Set aside.

Heat remaining olive oil in a skillet and cook the onions until soft and translucent. Add the lamb, tomatoes, tomato paste (or harissa), parsley, pine nuts, spices, and season with salt and freshly ground pepper. Cook slowly for 10 minutes (uncovered).

Remove from heat and add a squeeze or two of fresh lemon juice and let cool to room temperature. Once cooled, stir in the cocoa nibs.
Notes
To make the pizzas: Brush top of pizza dough with garlic-infused olive oil. Sprinkle half of the cheese over the dough then spread the sausage over the cheeses. Finally top with the remaining cheese and bake the pizza in a very hot oven until the cheese is bubbling and deep-golden brown.
Related Recipes
Fried Beans with Sumac and Feta
Quick Coconut-Saffron Ice Cream
How to Find Items and Foods Mentioned on the Site