Paris Cooking Classes, Cooking Schools, and Wine Tastings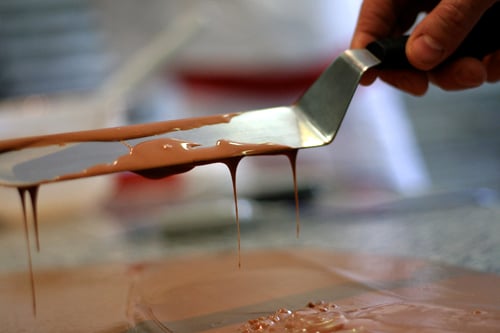 Many folks coming to Paris have asked about cooking classes on the non-professional level. Here's a list of cooking programs offered around town. Some offer professional-level classes lasting a week or several months, while others are for dedicated home cooks where you can prepare a meal with a local cook in their Parisian kitchen and perhaps visit a market. Click on the links to find their scheduled classes and what language they're taught in. (Note: This list was updated in Spring of 2020.)
Because I haven't gone to most of them I can't offer personal recommendations. But a visit to their websites should give you an idea of the nature of their classes. For professional-level classes outside of Paris, there's a list below of those that specialize in pastry.
---
Cooking Classes in Paris
Atelier Gastronomique de Alain Ducasse
Ecole Ferrandi: Paris' school for professionals who want to cook, classes in English and French
Ecole Bellouet Conseil: Professional courses
Ecole Lenôtre: One-day classes for home cooks, and professional programs
Chez Bogato (Offers kids classes as well)
La Cuisine: English & French classes
Ecole Escoffier: at the Ritz Carlton
On Rue Tatin with Susan Loomis: Classes in Paris & Normandy
Patricia Wells: Week-long cooking programs
---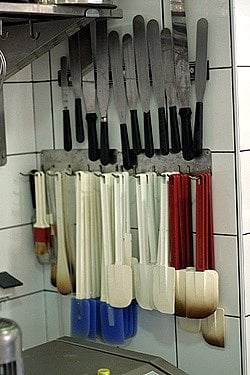 Specialized Chocolate Classes For Professionals Outside of Paris
Ecole Chocolat: Pam Williams offers an online course in chocolate-making, with the option of coming to France (and Italy) and learning with selected professionals.
Chocolate Academy of Barry-Callebaut
Ecole du Grand Chocolat at Valrhona
Read about my visit to Valrhona's Chocolate School
Ecole Nationale Supérieure de la Pâtisserie
---
Wine Tastings and Classes in Paris
Jacques Vivet's Centre de Désgustation
O-Château: Wine tasting in English with sommelier Oliver Magny and his excellent team of sommeliers.
---
Cheese Tastings and Classes in Paris
Check out my post: Cheese Tastings in Paris
---
Related Paris Posts
Recommended Paris Guides