Didn't Someone Out There Say They Wanted A Cassoulet Bowl?
When I posted a few weeks ago about going to Camp Cassoulet, there was a frenzy of messages and comments from people; "I must have one! Where can I get one of those gorgeous cassoulet bowls?"
Well, good things come to those who wait. And since you've waited, here's your big chance to get an authentic cassole shipped right to your front door, along with a sack of the famed Haricot Tarbais, the essential bean for making this Gascon specialty.
Go, check it out at Kate's site, then head over to First Giving to enter your bid for item EU25.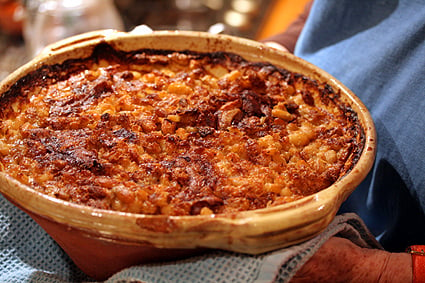 Just think—those could be your hands wrapped around that steaming casserole.
Read the latest Dispatch From Lesotho, and see the world of good you can do by bidding now…For just 10 bucks a pop!