How to Eat a Falafel in Lebanon
Pull up at roadside stand.
Be happy you're with people who speak Arabic.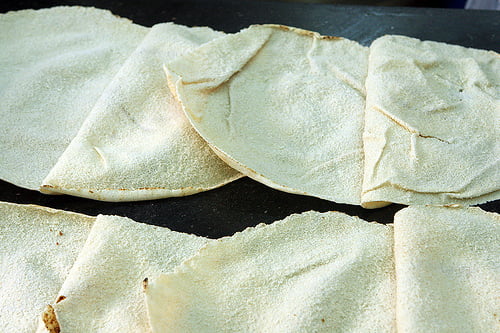 Watch the guy behind the counter open a package of flatbreads and spread them out over the entire table in front of him.
Watch a lightning-fast guy next to the flatbread guy shape falafels from chickpea batter and drop them into a giant wok-like pan of bubbling-hot oil.
Watch what looks to be a hundred falafels bobbling around in really hot oil.
Watch them pull the falafels out of the bubbling-hot oil.
Be happy they're not skimpy on the falafels, which get mashed down with a fork after they're placed on the breads.
Be happy they're not skimpy with the fresh herbs either.
Be happy they're not skimpy with pickles.
Let them add some nice ripe tomatoes.
Try to contain your enthusiasm as they add strips of pickled turnips although be concerned that people might think you accidentally cranked up the saturation in photo-editing software. (You didn't.)
Nod in agreement as they pour yogurt-tahini sauce with a ton of garlic in it over the whole thing.
When the guy asked if you want hot sauce, say "Yes" – with great enthusiasm.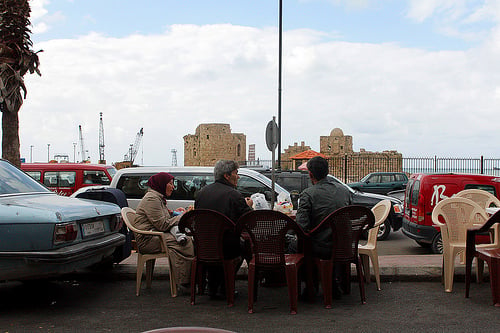 Grab a fermented yogurt or fruit drink from the refrigerator yourself, then join everyone else outside at one of the wobbly tables with your tightly rolled-up falafel sandwich.
Add some extra-spicy pickled chili peppers – and sit at a table, trying not to make a mess of yourself while you wolf down the whole thing unbelievably fast.
Abou Rami
Saida Seaside Road
Saida, Lebanon
(Map)