Ice & Vice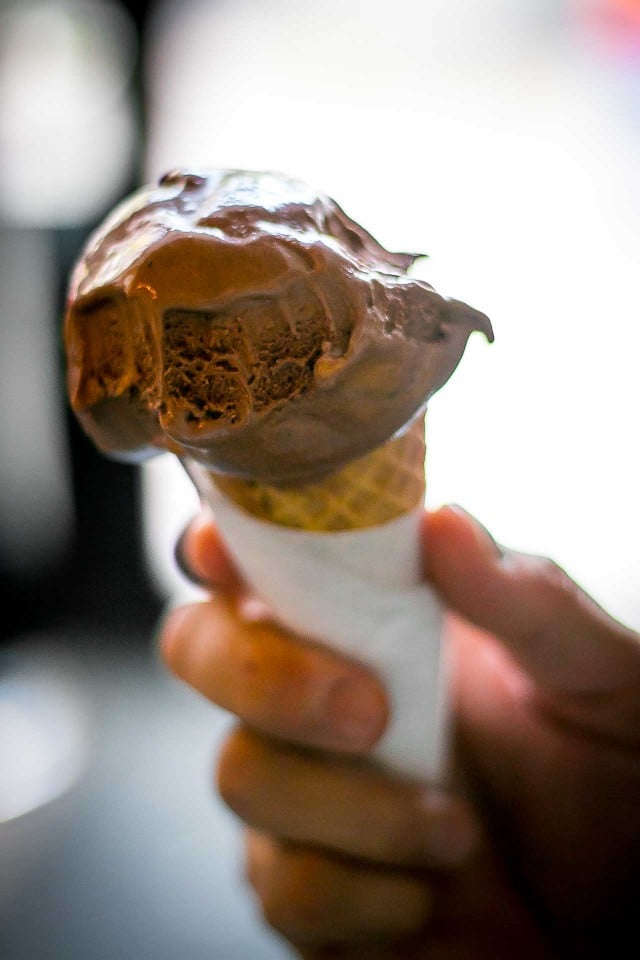 One of the best parts of summer in the U.S. is heading out for ice cream on a warm evening. Even if you're someone like me, that always has a freezerful of ice cream, it's fun to head out somewhere and join others who are cooling down, lapping up cones on the streets and on benches.
The most famous ice cream shop in Paris, Berthillon closes at 8pm (and for the month of August) but younger glaciers, like Henri at Glazed stay open until 10pm. After a day spent hitting museums in Manhattan, we wandered down to the Lower East Side to taste the ice creams from one of the newest places in town, Ice & Vice.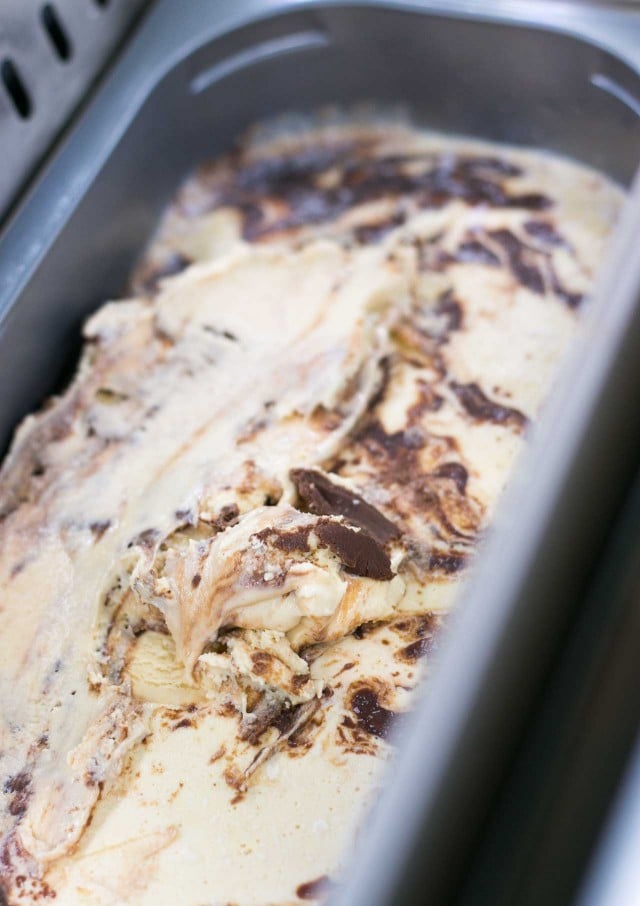 It's been amazing to watch the transformation of the ice cream in America. A new generation of ice cream makers is using the medium to churn up an original array of flavors and combinations. I've been to a few places where the experiments were hit or miss (no, I don't want a whole bowl of asparagus ice cream with chocolate-clove gravy) – but at Ice & Vice, every scoop was a win.
Ice & Vice calls itself an "experimental" ice cream shop. So if you're looking for a traditional scoop of chocolate or vanilla ice cream, you won't find it here. But you will find flavors like Milk Money (above), made from toasted milk, sea salt, and a ribbon of chocolate ganache. (The base is milk powder, which they roast off.) A brightly colored tub of purple frozen yogurt, Farmer Boy, got its flavor from cassis (black currants), goat milk, and buckwheat streusel. It was a game-changer in terms of frozen yogurt and using goat milk gave it an extra-milky tang.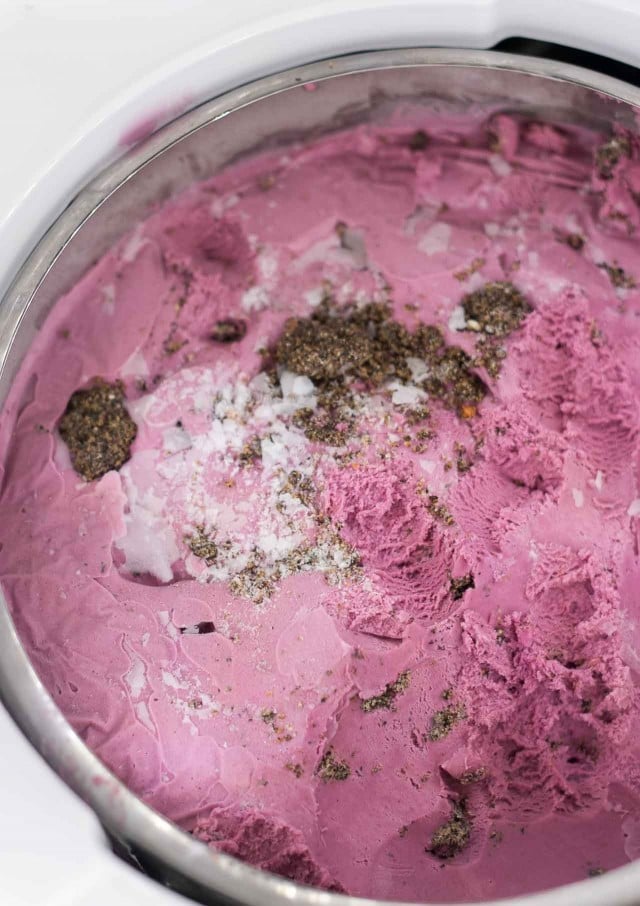 I tried to describe to Romain what root beer was, which is the base of Love & Hate, with ginger and molasses in it as well. (How would you describe root beer? A spicy infusing of roots?) He doesn't have the same cultural reference to the soft drink as I do so he passed on that one, but he and I both agreed that our favorite flavor was Shade, a smoked chocolate cone with caramelized white chocolate ganache melded into it.
It was hard taking photos in the shop because we were so busy eating our ice cream before it melted, but the extra-nice counterman was happy to let us (and every customer that came in) try whatever flavors we wanted. The team that opened the shop, Paul Kim and Ken Lo, have done a great job of creating a unique space where they are free to explore a variety of flavors, churned up in their spotless kitchen just behind the counter. The space is relatively new and more options – like toppings and other treats – will be introduced as they come up with them. I think whenever you stop in, you'll be as happy as we were.
Ice & Vice
221 East Broadway
New York, NY
Opening Hours: Sunday-Thursday, Noon to 10pm, Friday and Saturday, Noon until Midnight